A 14-year-old student with mental and physical disabilities — including a paralyzed left arm — was suspended from school for five days after he fought back against classmates who beat and bullied him, KXTV-TV reported, citing the bullied student's mother.
Cameron Kenney said he suffered a concussion after the attack Friday afternoon near Florin High School in Sacramento, California, the station reported. His mother, Elisha McDonald, said the Elk Grove Unified School District showed her a video of the incident, which showed Cameron fighting back in self-defense, KXTV said.
And apparently that was part of the problem.
"We're being told because he self-defended himself, it's 'mutual combat,' whatever the hell that's supposed to mean," McDonald told the station.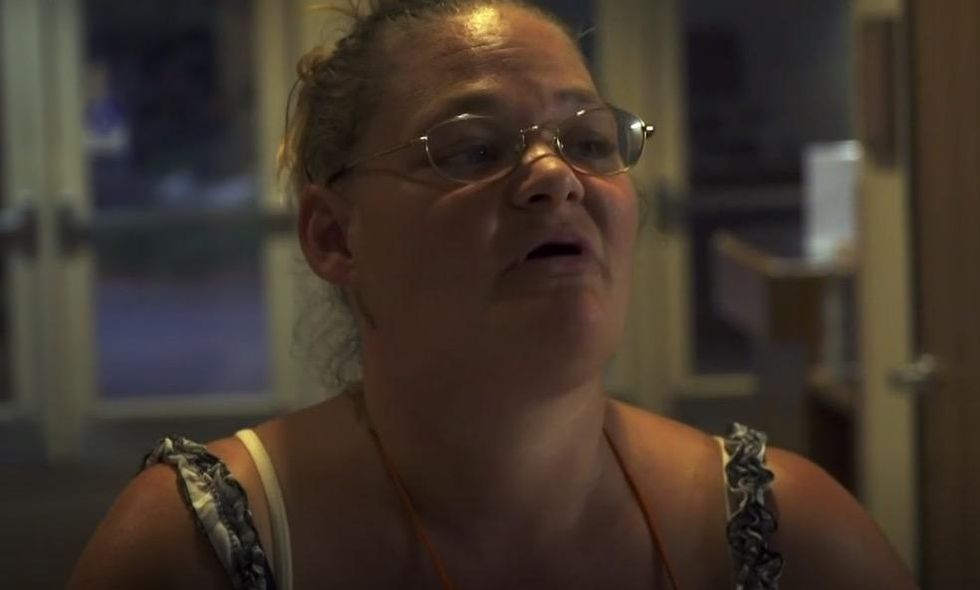 Elisha McDonald (Image source: KXTV-TV video screenshot)
The district said the school has a zero-tolerance policy regarding violence, KXTV noted, and students who are physically attacked simply should walk away and tell someone.
Mom gets some backup
McDonald aired her frustrations at a school board meeting Tuesday night, the station said.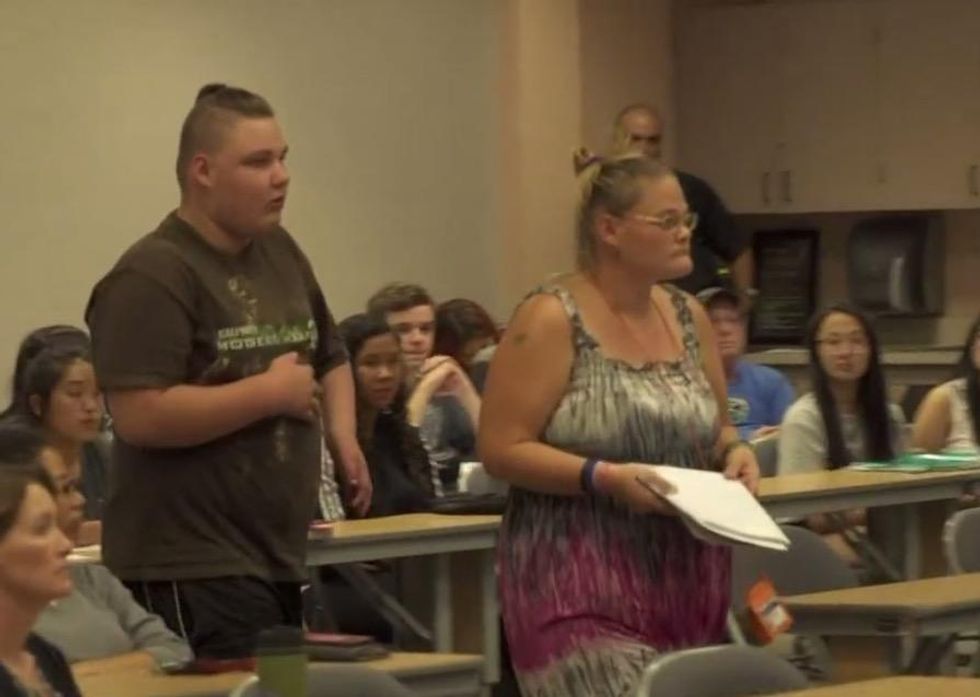 Image source: KXTV-TV video screenshot
But she was accompanied by Lili DeVaney, another mother in the district who said her son Dustin also was suspended for defending himself against a bully, the station reported.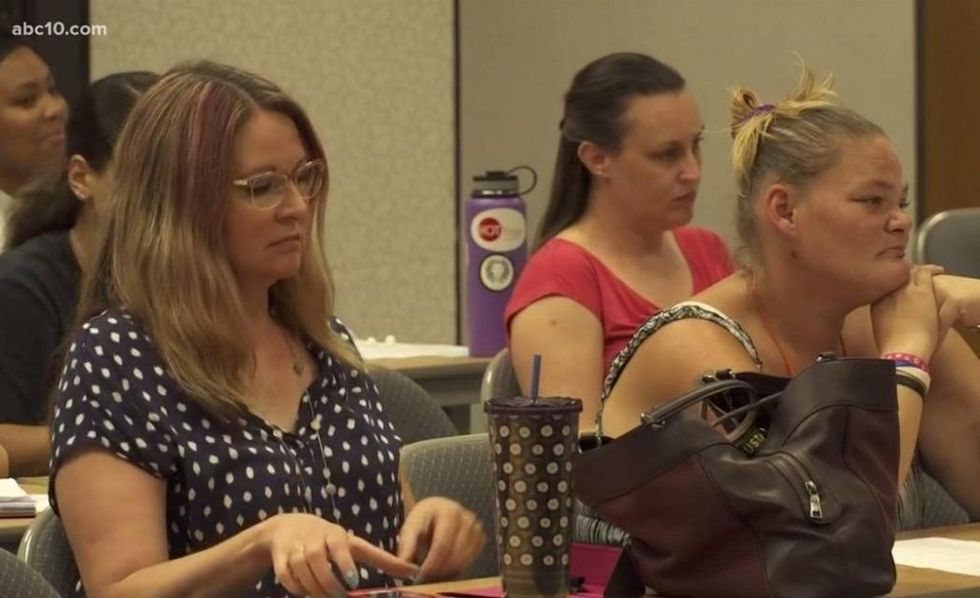 Image source: KXTV-TV video screenshot
DeVaney told KXTV that "mutual combat" is a term the district uses and fits scenarios when a physically attacked student fights back.
"It's ridiculous. My child is scared to ever defend himself," DeVaney told KXTV. "I mean, was he supposed to never defend himself? Was Cameron supposed to just get beaten up worse? Get knocked unconscious? Be in a coma?"

What does the school district have to say?
The district told the station it's cooperating with the Sacramento County Sheriff's Department investigation and that two other students involved in the incident have been disciplined.
An Elk Grove spokesperson also told KXTV the district is working on new ways to prevent bullying, including a new system that will let students anonymously report bullying and harassment.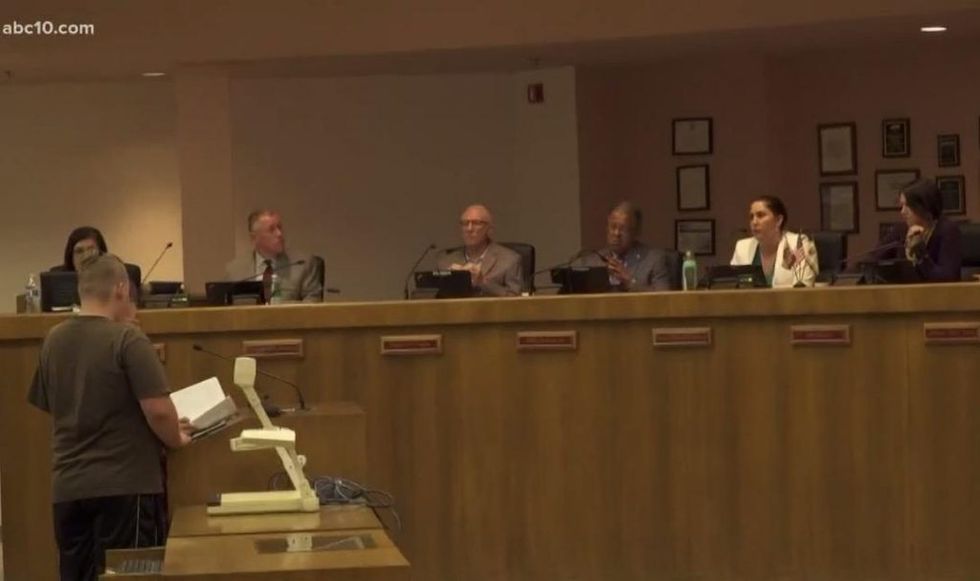 Image source: KXTV-TV video screenshot
But McDonald, as you might imagine, isn't quite satisfied with the state of things and told the station she wants "justice" for Cameron.
"I want to sue," she added to KXTV. "This is not going to happen again. My son is not going to be hurt."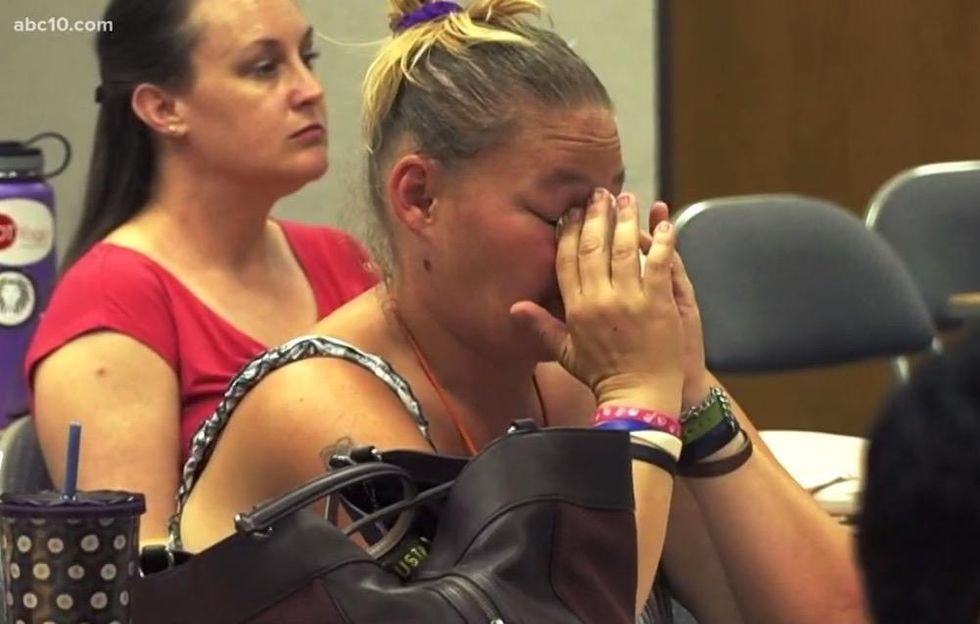 Image source: KXTV-TV video screenshot
A psychologist weighs in
Dr. Andrew Mendonsa, a psychologist who works with children, told KXTV in a follow-up story that "children do have a right to defend themselves, but ... in the sense of escaping a situation."
"If someone has their hands around their neck ... they have a right to break free of those kind of holds," he told the station. "But again, breaking free and then engaging in the situation, unfortunately, is going to be seen as [being an] aggressor."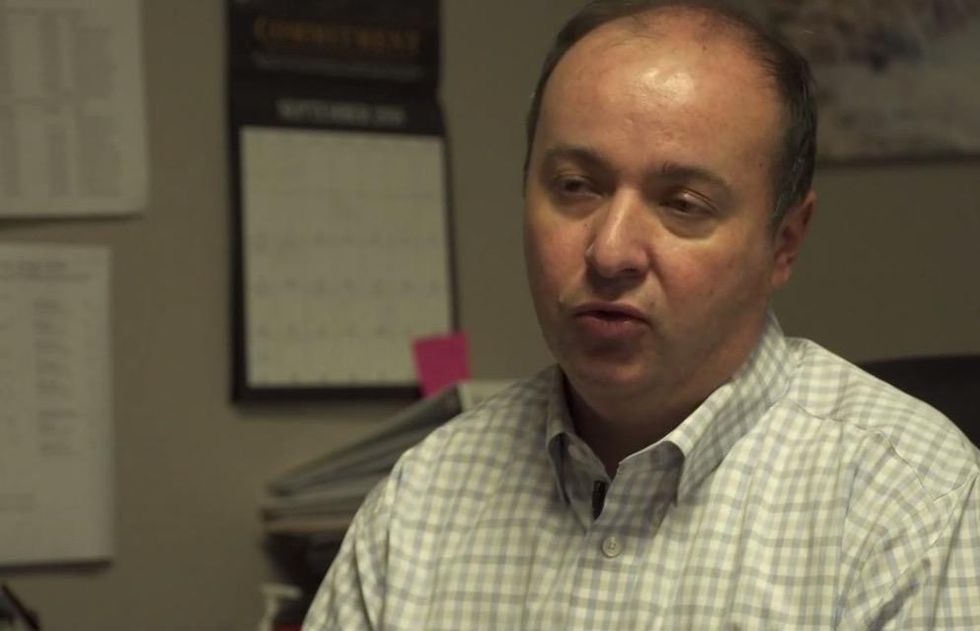 Dr. Andrew Mendonsa (Image source: KXTV-TV video screenshot)
But Mendonsa noted to KXTV that there are holes in the system.
"Unfortunately, when there are bullies we just say, 'Go get an adult, get out of the situation,' and then let the administration deal with the bully," he told the station. "But we never really empower this kid to really, like, how do you stand up for yourself?"