Google's chief privacy officer dodged questions from U.S. senators Wednesday about the internet giant's alleged plans to launch a censored search app in China that links to users' personal phone numbers, CNBC reported.
In response to questions about the alleged search app — reportedly known as "Project Dragonfly" — Keith Enright echoed internal comments made previously by Google CEO Sundar Pichai, the network noted.
"I will say that my understanding is that we are not, in fact, close to launching a search product in China, and whether we would or could at some point in the future remains unclear," Enright replied to Sen. Maggie Hassan (D-N.H.), CNBC reported. "If we were, in fact, to finalize a plan to launch a search product in China, my team would be actively engaged."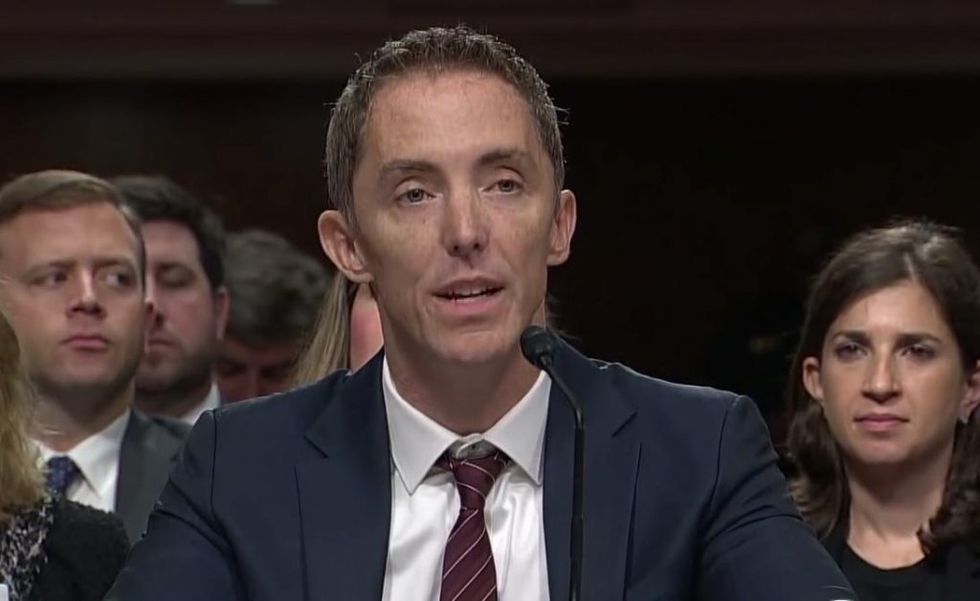 Keith Enright (Image source: YouTube screenshot)
'I'm not sure that have an informed opinion on that question'
When Sen. Ted Cruz (R-Texas) asked Enright if Project Dragonfly existed and what it was, Enright replied that it did exist but that he's "not clear on the contours of what is in scope or out of the scope of that project," the network said.
Cruz then asked Enright if he believed China's government censors what its citizens see, CNBC reported: "As the privacy representative of Google I'm not sure that have an informed opinion on that question," Enright replied.
In response to other questions, Enright also said Google's search results are not biased and that the company supports data-protection legislation, the network noted.
More from CNBC:
Last month, The Intercept first broke the news of a prospective search app the company had developed for use in China, reportedly known as "Project Dragonfly" internally. Since then, human rights groups have called on Google to cancel its plans and hundreds of Google employees signed a letter saying that it raised "urgent moral and ethical issues." The app would reportedly block search results for queries that the Chinese government deemed sensitive, like "human rights" and "student protest."

Earlier this month, The Intercept reported that Google scrambled to delete an internal memo circulated among Google employees that indicated that employees working on the project were told in late July to prepare to get it in "launch-ready state" to roll out upon approval from Beijing officials.
'Clamping down'
Former Google research scientist Jack Poulson noted his own letter to the Senate that Project Dragonfly's implications were at the center of why he stepped down from the company in late August, TechCrunch reported.
"It is notable that Project Dragonfly was well underway at the time the company released its AI Principles," Poulson wrote, the outlet said. "As has been widely understood, by human rights organizations, investigative reporters, Google employees, and the public, Project Dragonfly directly contradicts the AI Principles' commitment to not 'design or deploy' any technology whose purpose 'contravenes widely accepted principles of […] human rights.'"
Poulson also said there are two Google camps taking shape: One wants to talk about and disclose information about Project Dragonfly and another wants to shut down such chatter — and amid all this Google higher ups are "clamping down" on whistleblowers and many employees "fear the possible consequences" of speaking out, Business Insider said.