A new poll appears to show that the "blue wave" hoped for by Democrats has crashed into a red resurgence among Republicans.
'The Republican base was awakened'
The latest NPR/PBS NewsHour/Marist poll measured enthusiasm among voters, and found that Democrats had lost their advantage from July.
In July, 78 percent of Democrats said that the November elections were "very important," while only 68 percent of Republicans answered the same.
The new poll shows that Republicans have all but erased the difference.
The latest poll has 82 percent of Democrats saying the elections are "very important," and 80 percent of Republicans, placing them well within the margin error.
Lee Miringoff , director of the Marist Institute for Public Opinion, said that the Kavanaugh hearings might have caused Republicans to become energized to support the party in the midterms.
"The result of hearings, at least in the short run, is the Republican base was awakened," Miringoff said.
Here's a bar graph of the results from the Marist poll: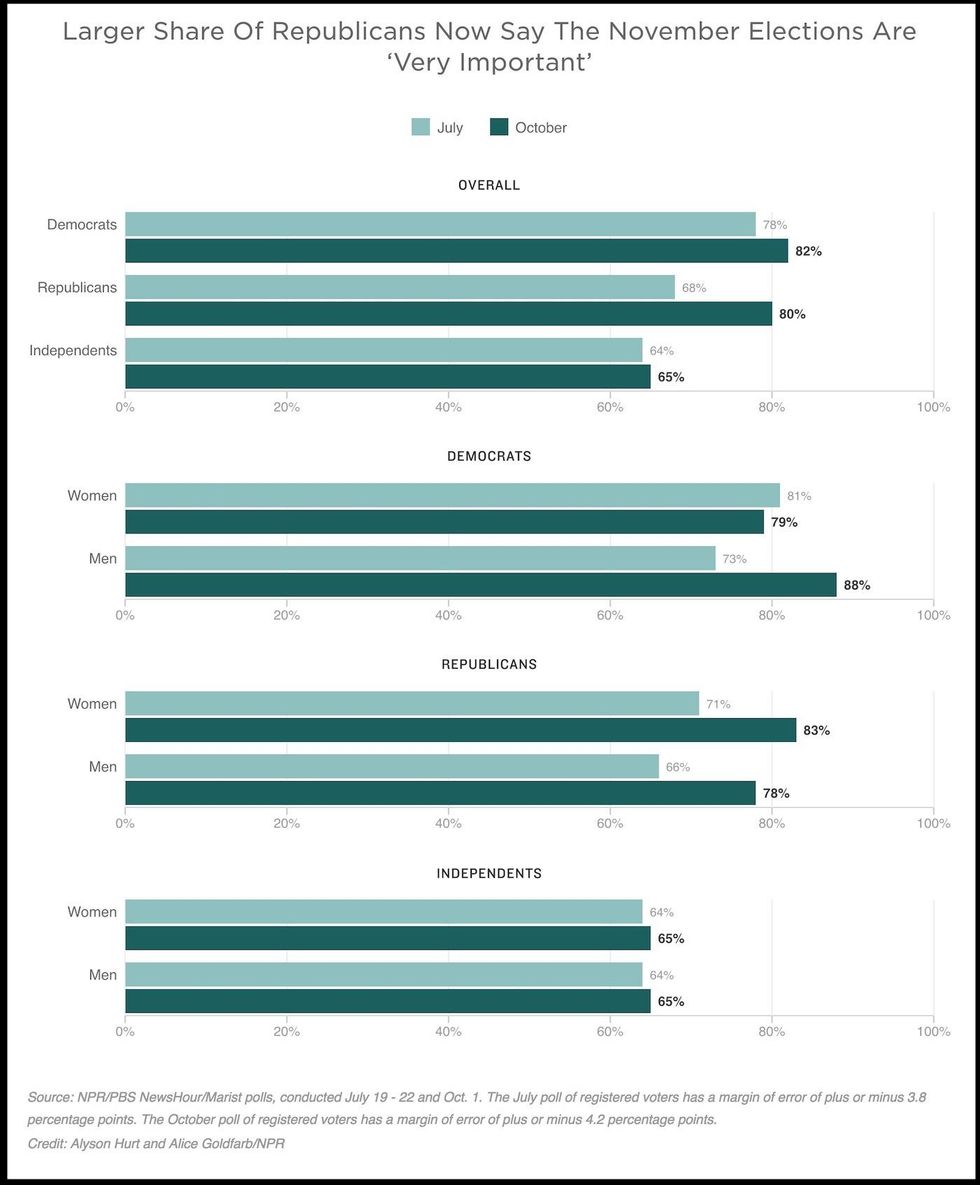 In another stunning poll released Tuesday, the Democrats' lead in the generic ballot was cut in half from 14 percentage points to 7.
Here's more about the midterm elections:
Democrats were hoping that a "blue wave" would result in their retaking the U.S. House of Representatives, and perhaps even the U.S. Senate. Historically, the party which controls the White House loses seats in both houses of Congress in the midterm elections after seizing the Oval Office.