The co-hosts of "The View" had a good bit to say Wednesday about the suspicious packages sent to former President Barack Obama, former President Bill Clinton and former Secretary of State Hillary Clinton, and a CNN office in New York City.
Co-host Sunny Hostin said she's been in contact with staffers she worked with at CNN and shared that one of them remarked to her, "This is what happens when the president calls you the enemy of the people."
"And I thought, 'My gosh ... the tone is coming from the top, and now CNN has become the target — journalists that are simply trying to do their jobs."
Co-host Abby Hunstman suggested the perpetrators and motives aren't known yet, but Hostin was already well down the road.
"Then why did CNN get the bomb?" Hostin shot back to Huntsman.
"You don't have to be Sherlock Holmes to figure this one out," co-host Joy Behar remarked.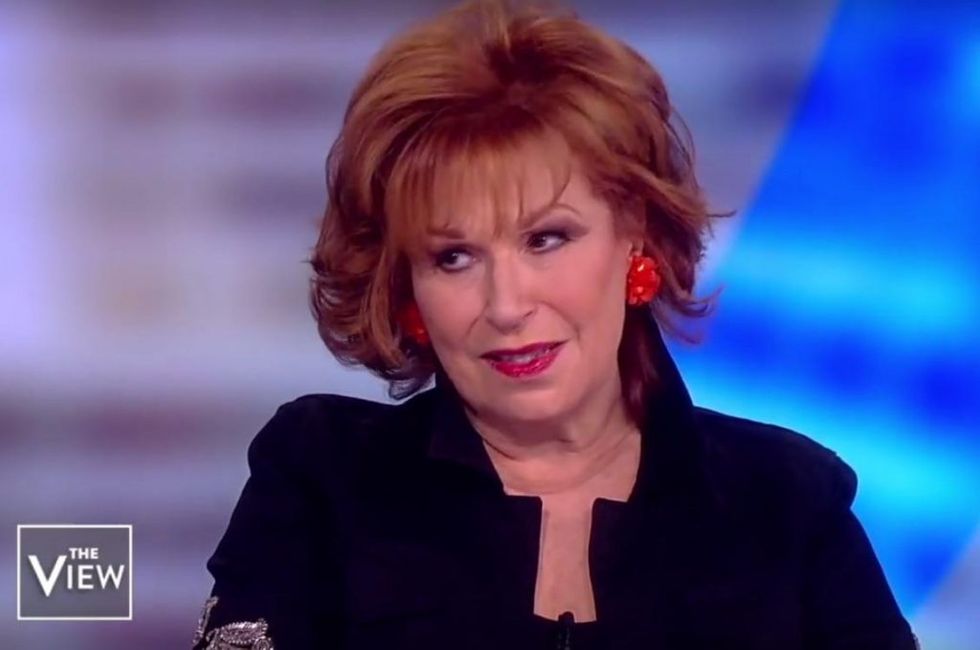 Joy Behar (Image source: YouTube screenshot)
"Fox News didn't get a bomb," Hostin added before quickly noting, "I don't want them to get a bomb."
Co-host Whoopi Goldberg said "nobody should be getting bombs, nobody, nobody, nobody" and added that in America we don't hurt or frighten fellow Americans we disagree with. "That is not American. That is not the American way. And this is not stuff we should be engaging in for anybody. It's not good for anybody."
Several minutes later, Behar — presumably referring to President Donald Trump — said "a lot of these issues are being exacerbated by the top right now, too. Let's not pretend." She added that when Trump makes "enemy of the people" remarks, the entire Republican Party should "stand up against him."

This writer's perspective
One wonders what the co-hosts of "The View" think about figures from the left adding their share of fuel to the fire: