At least four shots were fired into Republican Party headquarters in Volusia County, Florida, between Sunday afternoon and Monday morning.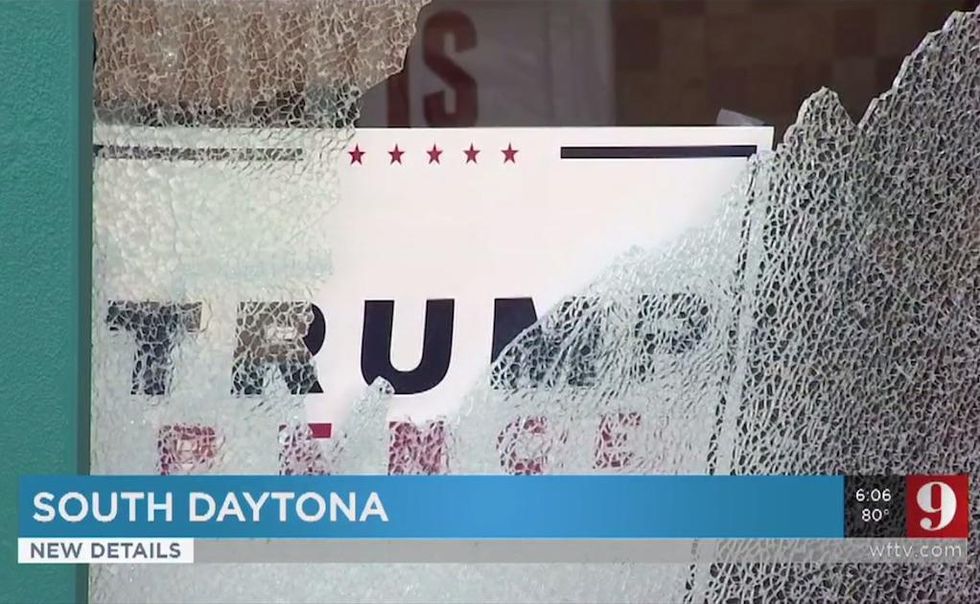 Image source: WFTV-TV video screenshot
No one was injured, South Daytona Police Capt. Mark Cheatham told the Orlando Sentinel, but the office's front window was shot out and the inside walls were damaged.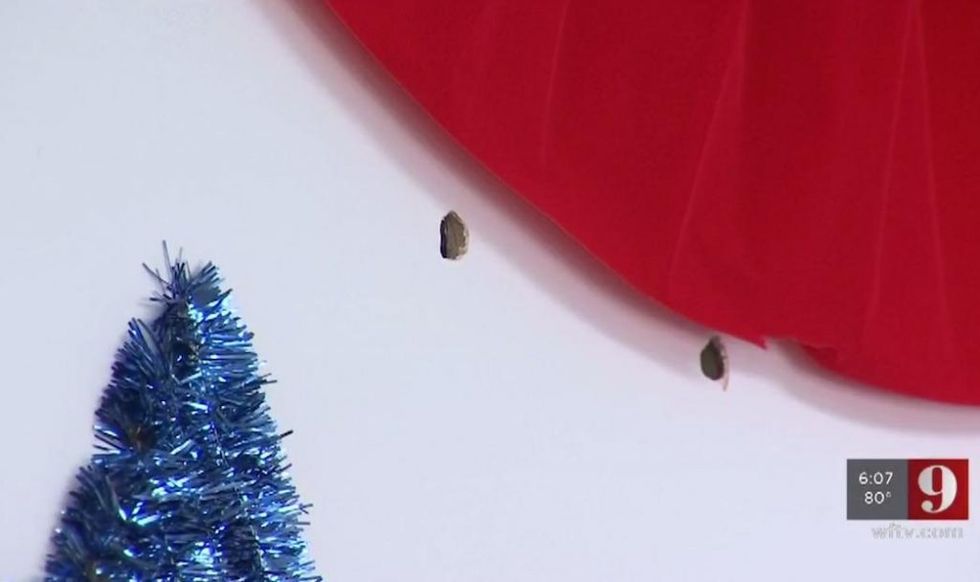 Image source: WFTV-TV video screenshot
'I'll call 'em out — they're Democrats'
Local party Chairman Tony Ledbetter was irate over the incident and blamed Democrats.
"You've got some sick person, and I'll call 'em out — they're Democrats," he said. "No Republican has any reason to come attack our location."
Volusia County Republican chair talks about someone shooting the Republican HQ office #breaking https://t.co/QuAEAVZsCA

— Mike Springer WFTV (@Mike Springer WFTV)1540826330.0
Police told WFTV-TV a worker arrived Monday morning, saw the damage, and called authorities.
Ledbetter added to the station that Florida GOP gubernatorial nominee Ron DeSantis was supposed to come to the office Monday.
"I'm angry. I'm mad," Ledbetter told WFTV. "I mean, Ron DeSantis is coming here today. I don't know if they are trying to send a message to Ron, but I've notified the campaign that we've had this incident here."
Police told the Sentinel no eyewitnesses have been identified, and law enforcement hasn't released any information about potential suspects, their political affiliations, or motives for the shooting.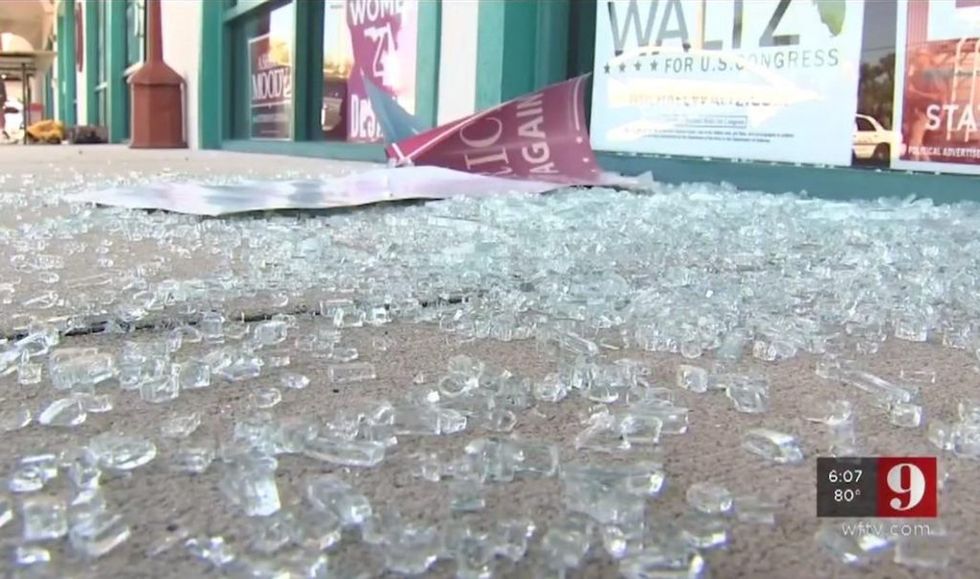 Image source: WFTV-TV video screenshot
Investigators are trying to get surveillance footage from neighboring businesses, Cheatham added to the paper.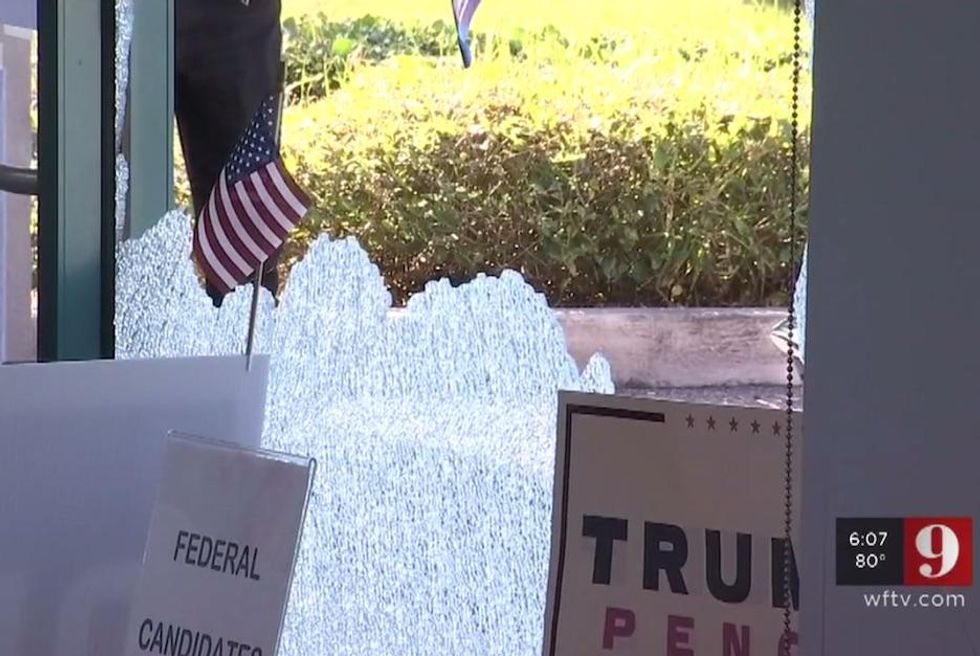 Image source: WFTV-TV video screenshot
What did Democrats have to say about the incident?
Tallahassee Mayor and Democratic gubernatorial candidate Andrew Gillum said there was "no room for violence or intimidation in this election," the paper said.
"I condemn this shooting in Volusia County in the strongest possible terms, & urge anyone with information to share it with the authorities," Gillum tweeted, the Sentinel noted. "I want supporters on all sides of this election to stay safe."
Democratic state Rep. Patrick Henry of Daytona Beach released a statement saying he was "angry" about the incident after "one of the deadliest 72 hours in America," the Sentinel said.
"Your party affiliation should never make you a target of gun violence," Henry added, according to the paper.
Henry, the incumbent in the race for Florida's House District 26, is facing Republican Elizabeth Fetterhoff, the Sentinel reported.