Logan Parham was so shocked by the wording of his vocabulary quiz from his advanced English class last week that he took out his cellphone and snapped a photo of it.
The seventh fill-in-the-blank statement stood out in particular: "Right when it appeared the nation was becoming increasingly tolerant of alternative lifestyles, immigration, and minorities, the vocal and angry right wing forced the nation to make a complete ________, embracing bigotry, xenophobia, and sexism."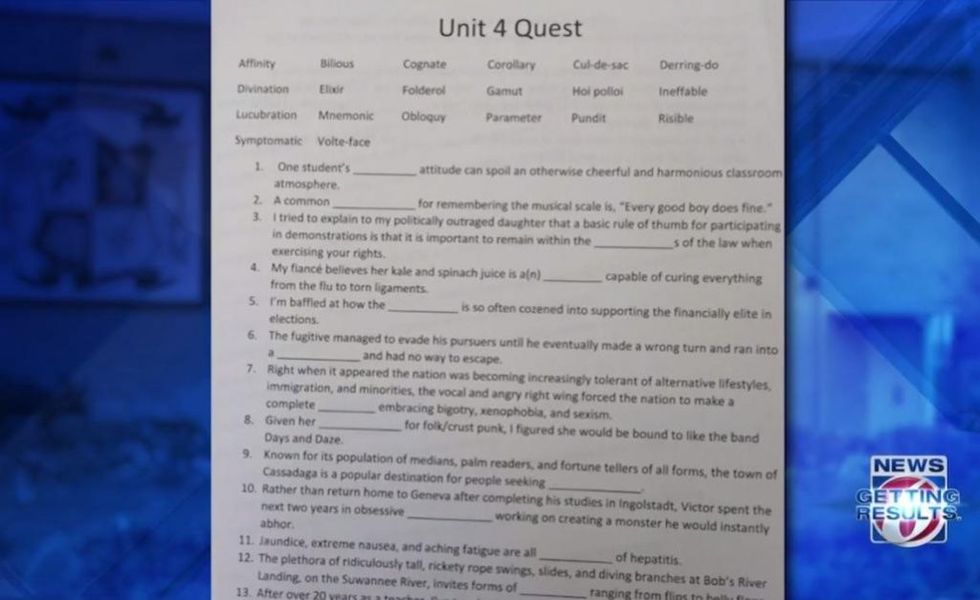 Image source: WKMG-TV video screenshot
Parham — a founding member of the Republican club at Florida's St. Augustine High School — told WKMG-TV he found the words "very degrading."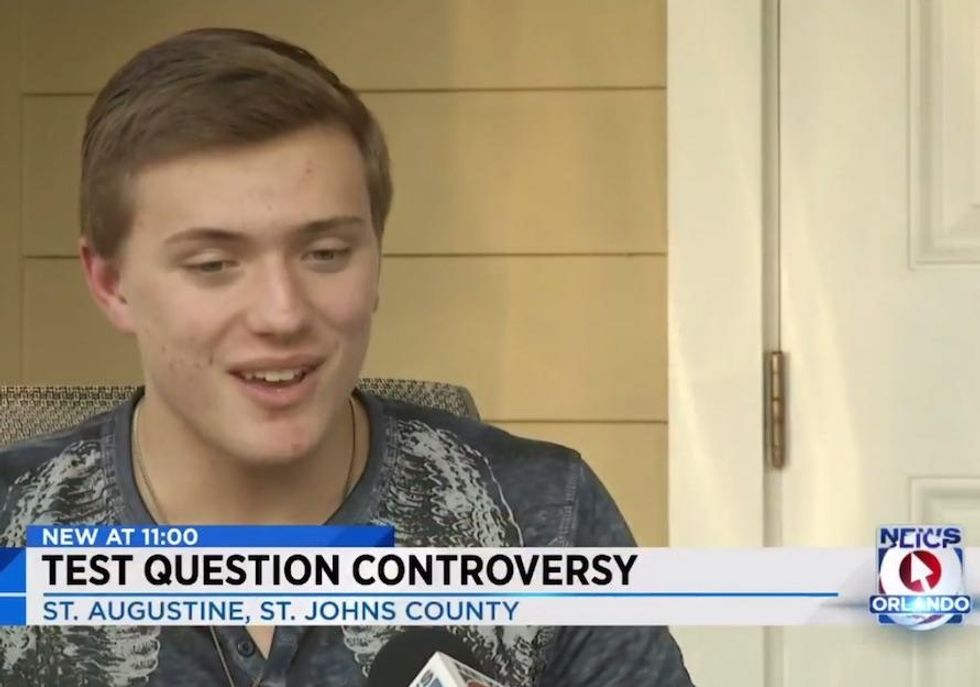 Image source: WKMG-TV video screenshot
How did his mother react?
His mother Reanna agreed, telling the station she "had to read it twice. I was really surprised. Shocked."
"It leads people to believe that anyone who leans toward the right — they're a sexist or racist or a bigot," she added to WKMG. "That happens a lot of times. We hear those kinds of things. We are not, and this doesn't help."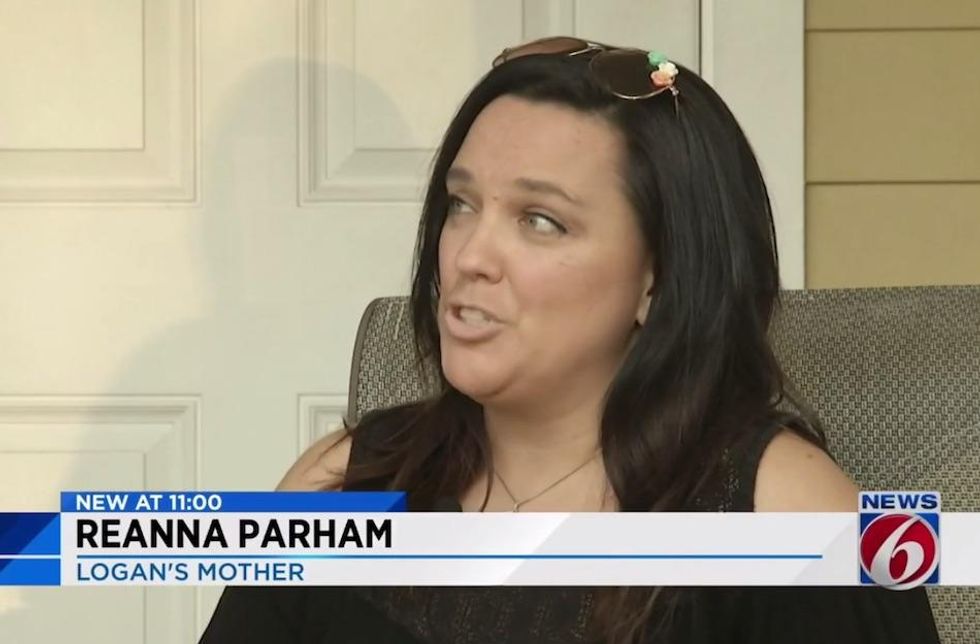 Image source: WKMG-TV video screenshot
Another statement on the quiz mentions "supporting the financially elite."
"That is not something an educator should be doing," Parham told WJAX-TV. "I feel like these are our tax dollars, they work for us. It is 'we the people.' You can't just say and do whatever you want with our kids. It's not OK."
How did another parent react?
Osbert Cato, who has a ninth-grade daughter at the school, took a look at the quiz and added to WJAX that he also found the question disturbing.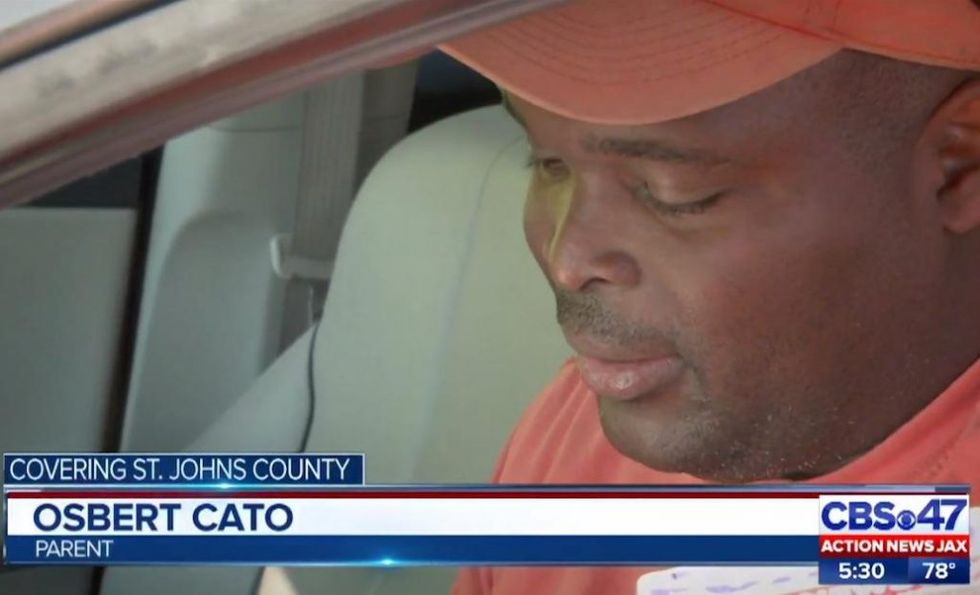 Image source: WJAX-TV video screenshot
"These are really trying times, and I think that as a community, people need to get together and talk things out," Cato added to the station.
What did the school have to say?
The quiz was created by the teacher, according to a letter the school's principal sent to the teacher Tuesday in the wake of the controversy, WJAX said.
The SJC School District sent this letter *exclusively to @ActionNewsJax --It was sent by the St. Augustine HS princ… https://t.co/zPctEBpzBq

— Courtney Cole (@Courtney Cole) 1541023368.0
The letter reminded the teacher that he must use good judgment concerning "sensitive" classroom material.
The St. Johns County School District added to WJAX that the statement from the quiz won't be on future assignments.
Here's the WKMG report:

(H/T: EAG News)