Matt Stone and Trey Parker — the "South Park" creators known for their take-no-prisoners mockery of cultural issues from both sides of the sociopolitical aisle — apparently are feeling a little guilty for mocking Al Gore's climate change evangelism.
See, way back in 2006, a "South Park" episode featured the former vice president warning South Park Elementary School students about the "single biggest threat to our planet" — i.e., ManBearPig, a monster representing climate change, NBC News reported.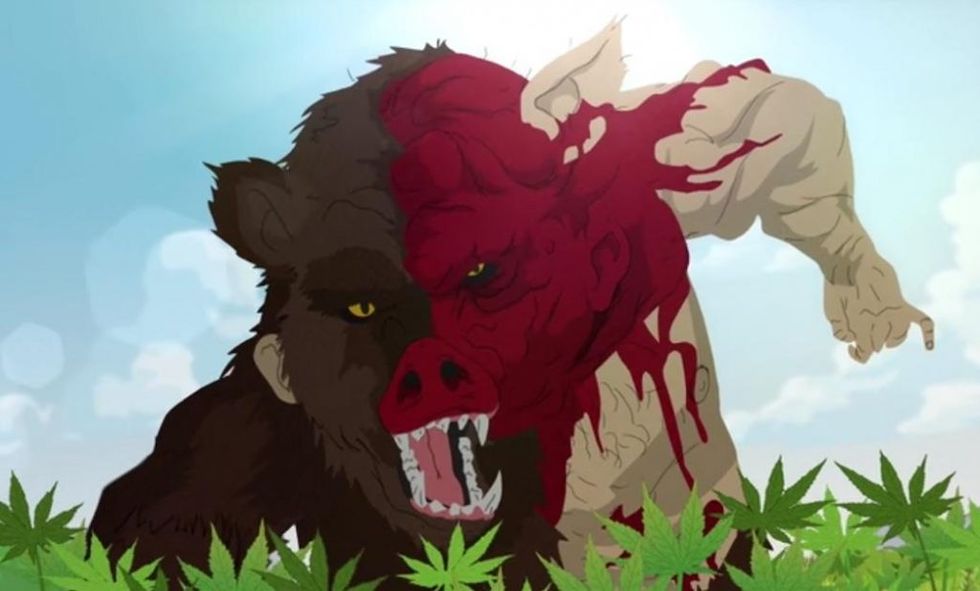 Image source: Hulu video screenshot
Gore was a month away from releasing "An Inconvenient Truth" when that episode came out — and the network noted that since ManBearPig was fictional, that suggested Stone and Parker were mocking climate change.
How things, um, change
But in this week's episode, "Time to Get Cereal," ManBearPig turns up and kills several residents.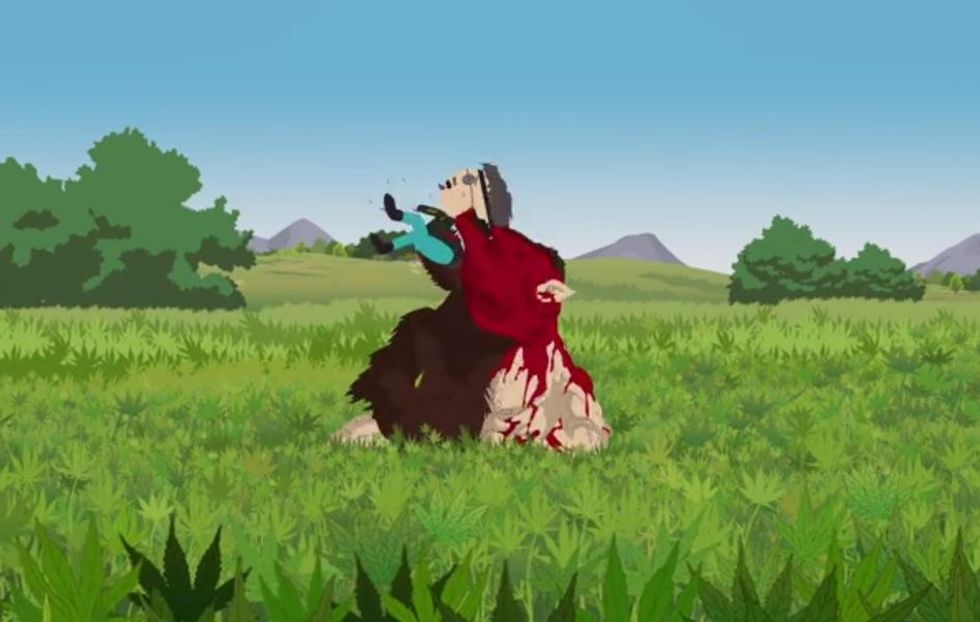 Image source: Hulu video screenshot
So the kids track down Gore in a bowling alley and confess he's "totally right" and that ManBearPig is "real" and ask for Gore's help.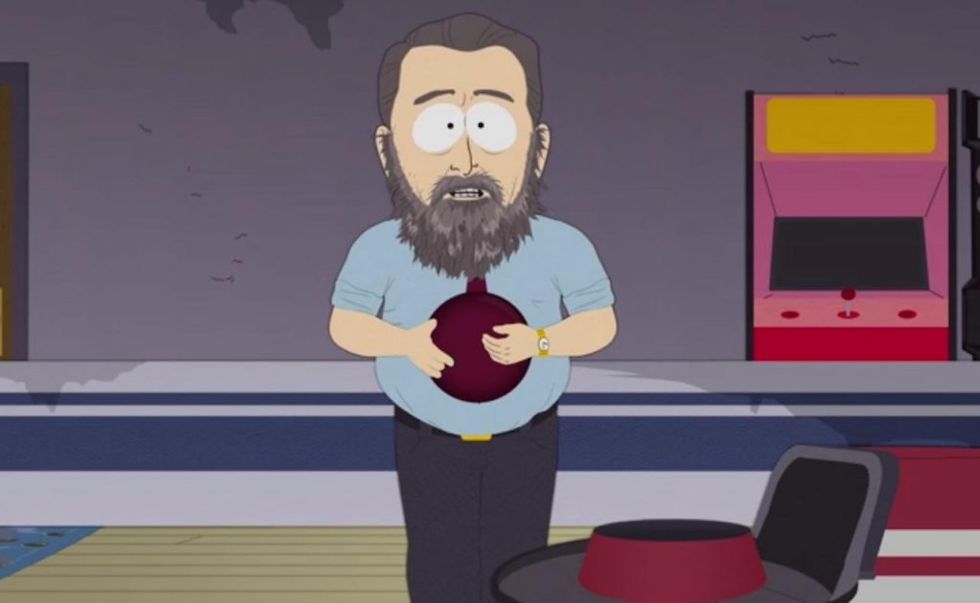 Image source: Hulu video screenshot
His reply? "Sucks for you."
After they beg, an indignant Gore turns on them: "Oh, is it inconvenient now? I tried to warn you all, but you didn't take me cereal. You all just made fun of me, didn't you? Well, now you can just deal with it yourselves."
Gore finally relents — but only after he forces the kids to apologize: "Say you're sorry for making fun of me." They do, and the hunt for ManBearPig moves forward.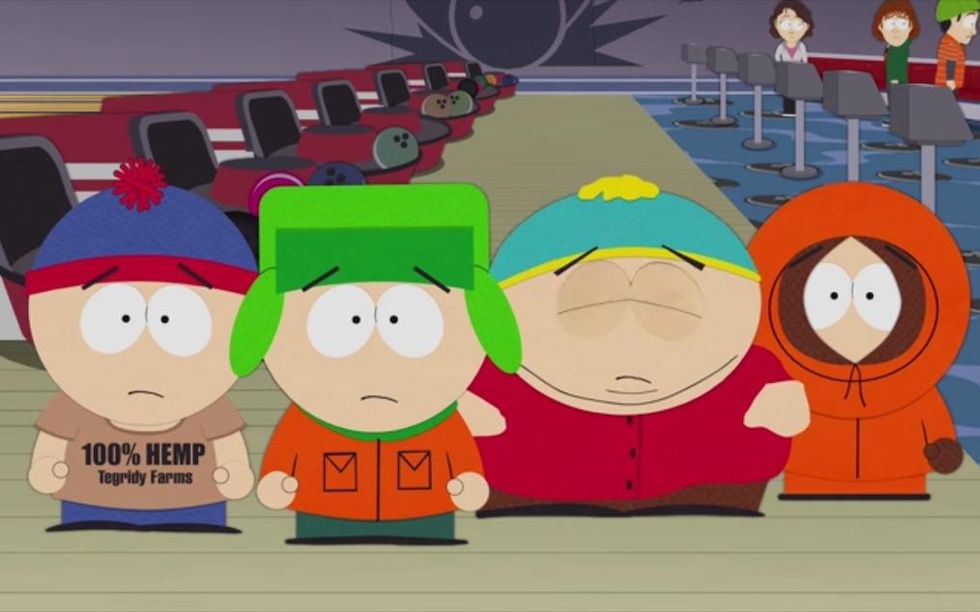 Image source: Hulu video screenshot
A writer for AV Club noted that "it was enjoyable and cathartic to see Trey and Matt admit they were wrong" and that "when you consider that no one was really asking them to make this episode, the fact that they took it upon themselves to do so is an admirable display of responsibility."
Believing ManBearPig to be a demon, Al Gore summons the Dark Lord for help. Watch the full episode, "Time to Get Ce… https://t.co/5B2TnDWUr6

— South Park (@South Park) 1541684756.0