A 71-year-old man had just picked up a takeout order late Thursday when two armed men tried to rob him on a north Philadelphia street. But the duo's criminal act fell apart when the victim pulled out his own gun and opened fire.
What are the details?
Investigators said the victim had just picked up a Chinese food order and was walking along the 2400 block of North 10th Street near Cumberland Street around 11:15 p.m. when the two armed men emerged from a breezeway and announced a robbery, police told WPVI-TV.
But the 71-year-old pulled out his revolver and exchanged gunfire with the suspects, police added to the station.
The victim was struck once in the ankle during the shootout, police noted to WPVI, and the suspects were last seen fleeing on foot.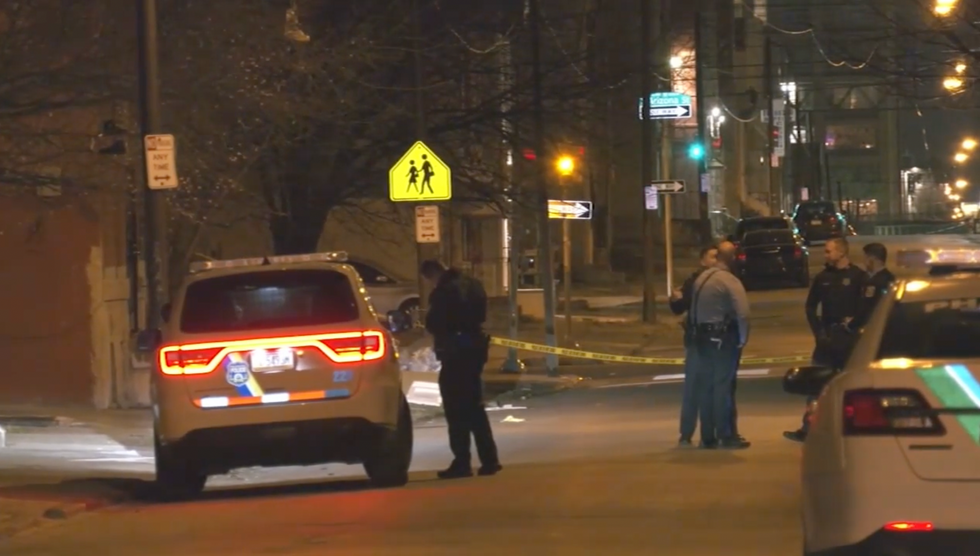 Image source: WPVI-TV video screenshot
People in the area called 911 after hearing the gunshots, the station said, and police rushed the victim to Temple University Hospital in stable condition. He's expected to make a full recovery, police added to WPVI.
Victim emptied his gun
Philadelphia Police Chief Inspector Scott Small told the station they know the suspects fired at least two shots because investigators found spent shell casings on the sidewalk and in the breezeway. Small added to WPVI that the victim's revolver would not expel spent shell casings.
What's more, investigators told the station that the victim emptied his gun during the shootout.
"We do know that the 71-year-old victim fired multiple shots," Small noted to WPVI. "Unknown at this time if he struck [either] of these two perpetrators, but we're checking area hospitals at this time."
'He's a good guy'
Renee Dixon told the station she knows the man who was shot: "I'm upset about it. He's a good guy. He didn't deserve it."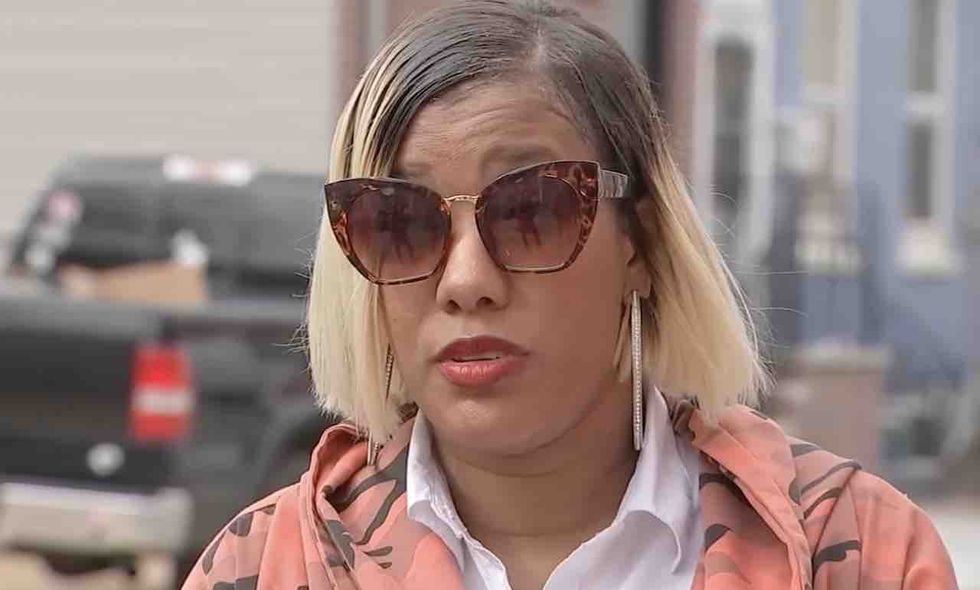 Image source: WPVI-TV video screenshot
Dixon added to WPVI that she was hit by gunfire in the area when she was pregnant: "I got shot in 2013, right at the corner. This is the age we're living in."
She also noted to the station that she's "very fed up. I got six boys running around here, so every day you gotta pray that they make it back home. It's sad."
Anything else?
WPVI added in its video report that the victim is a block captain. According to the City of Philadelphia, block captains work to make their blocks "safe and beautiful." They also may sweep walks and gutters, plant flowers and trees, help neighbors paint and renovate, and organize block parties.
Like Blaze News? Bypass the censors, sign up for our newsletters, and get stories like this direct to your inbox. Sign up here!