An armed good Samaritan played a critical role in rescuing a police officer who was shot in Missouri last week, according to a woman who identified herself as a witness.
The woman — whose Facebook post about Friday's incident in Winston has been shared over 3,000 times — said "five men risked their lives to save a wounded police officer in distress."
Michelle Weller added to her post that "one of these men was armed and was able to defend himself and others without even firing his weapon just by pointing it at the suspect! If it hadn't been for that law-abiding citizen carrying his weapon with him for defense this situation could have ended up very differently and more people could have been hurt."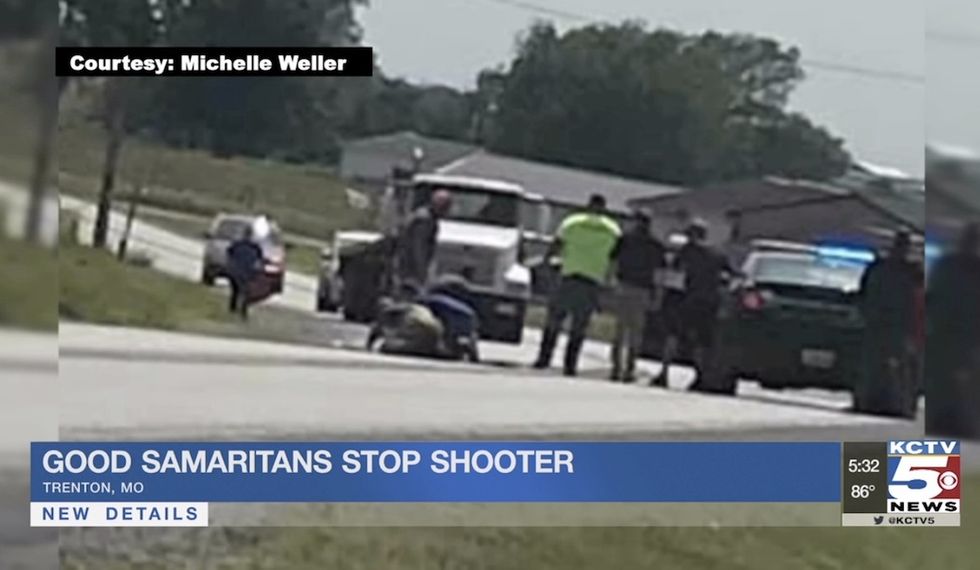 Image source: KCTV-TV video screenshot
What happened?
Officer Jasmine Diab had been transporting an inmate — identified as Jamey Aaron Griffin — from a Trenton jail to Mosaic Hospital in St. Joseph when Griffin got Diab's gun and shot her in the stomach, WDAF-TV reported, adding that Griffin was shot in the hand.
"The vehicle by that time came to kind of a rolling stop on U.S. 69 Highway," Missouri Highway Patrol Trooper Jake Angle told the station. "There were some citizens there at the Pit Stop convenience store ... that I suppose sensed something wasn't right [who] came over to her aid and subdued the suspect until other law enforcement could arrive."
WDAF noted that one of those good Samaritans was legally armed with a gun.
"In this case, they chose to intervene and come to an officer's aid and subdue the suspect ... possibly keeping him from escaping or doing more harm," Angle added to the station. "So, I'm not advocating that people ... intervene in a situation at this level, however, people chose to and in this situation ... it was critical."
What else did the witness say?

Weller added on Facebook that because one of the good Samaritans "had his weapon these men were able to grab the suspect, pull him out of the car, and hold him down on the ground until officers arrived on the scene."
What happened to Diab?
Diab had surgery Sunday and couldn't speak but could blink and open her eyes, KCTV-TV reported; according to WDAF, her condition was upgraded from critical to stable.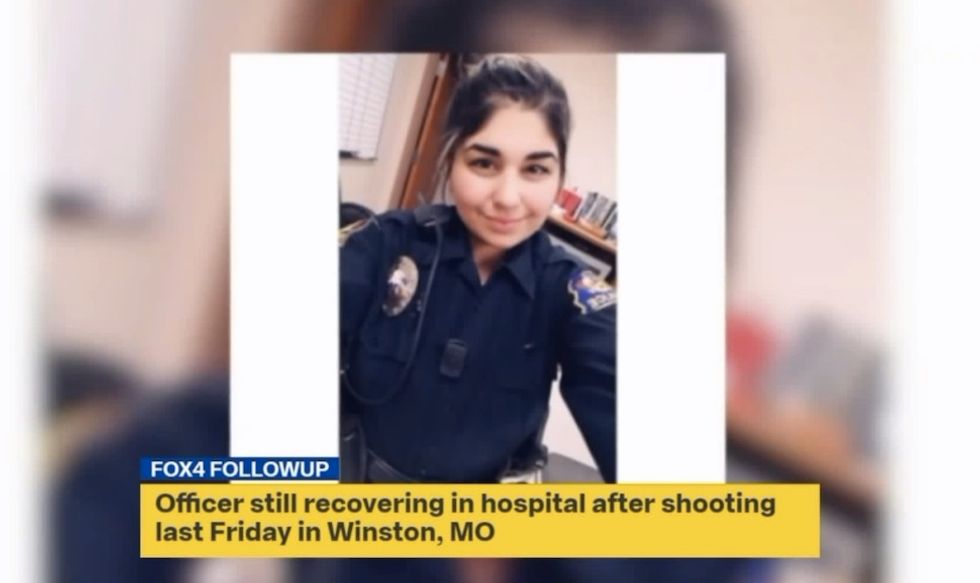 Image source: WDAF-TV video screenshot
Among those who gathered outside the Trenton Police Department on Monday show their support for Diab were friends who noted the officer is a single mother of a toddler girl, KCTV added.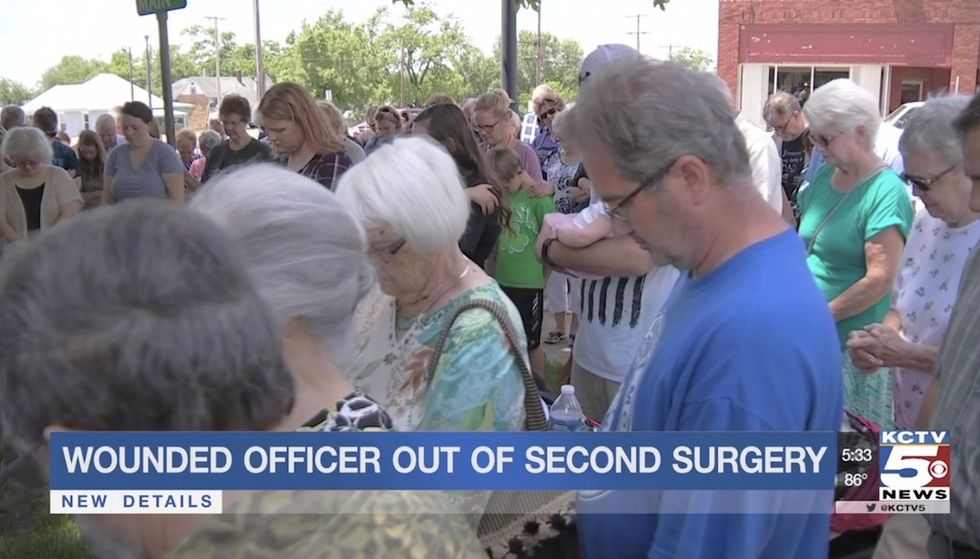 Image source: KCTV-TV video screenshot
"Probably one of the best mothers," Kendra Lickteig told the station. "She loves her daughter. I mean, every mom loves their daughter, but that daughter is her baby. So proud of everything she does."
A Facebook group called Helping Jasmine Diab indicated she was able to hold her daughter's hand Sunday as well, KCTV said, adding that a GoFundMe page has been set up for monetary donations to Diab.
What happened to the inmate?

Griffin was charged with first degree assault, armed criminal action, and unlawful use of a weapon, WDAF said, adding that the incident remains under investigation.
(H/T: Blue Lives Matter)