The throng of Democratic candidates took aim at front-runner Sen. Bernie Sanders (I-Vt.) at Tuesday's CBS debate, but he came out on top, according to a CBS poll of Democratic debate viewers.
When asked who among the debate candidates made the best case that they could defeat President Donald Trump, Sanders got 26 percent of the vote, with Joe Biden taking second place at 21 percent. Sen. Elizabeth Warren (D-Mass.) came in at third place with only 12 percent.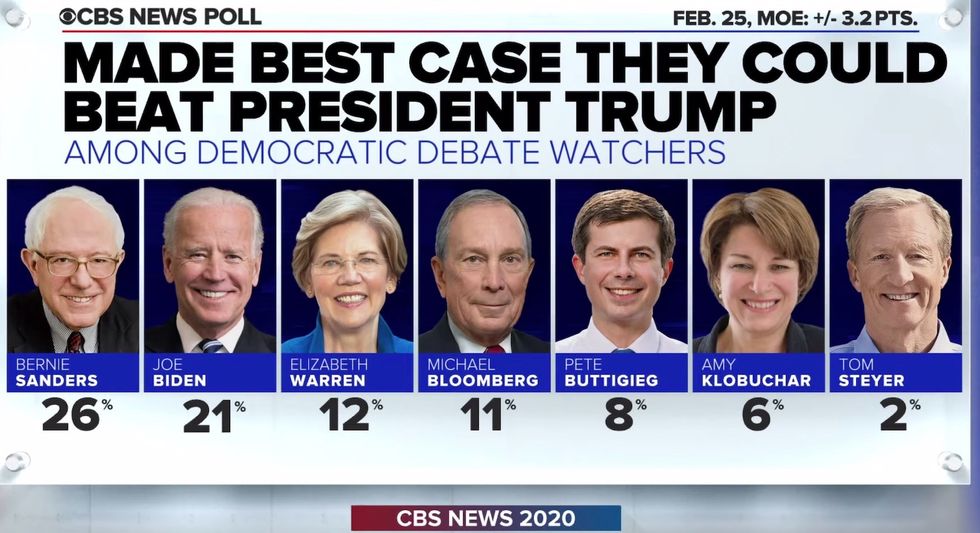 New York billionaire Mike Bloomberg followed with 11 percent, with former South Bend, Ind., Mayor Pete Buttigieg with 8 percent.

Sen. Amy Klobuchar (D-Minn.) and California billionaire Tom Steyer finished with 6 percent and 2 percent respectively.
The poll should make many Democrats concerned about the down-ballot implications if Sanders wins the nomination.
Sanders also topped the other candidates in the category measuring which candidate impressed the most.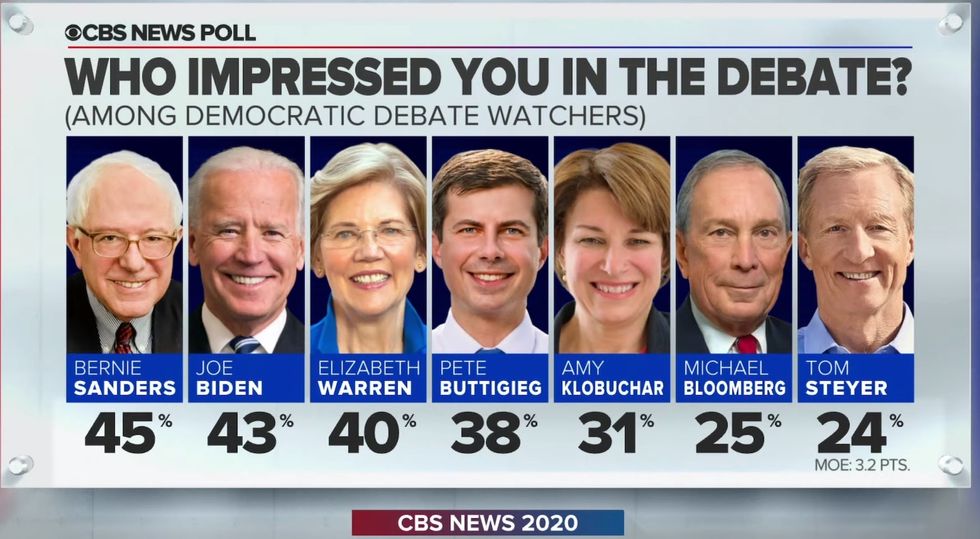 Image Source: YouTube screenshot
Sanders impressed 45 percent of debate watchers polled, while Biden impressed 43 percent, and Warren rounded out the top three with 40 percent.
Candidates have been trying to knock Sanders off the top pedestal by criticizing his support for what are considered more extreme socialist economic policies.
The poll had a margin of error of 3.2 percentage points.
Here's the video of the poll results: