A Kentucky public school district last week decided to remove a Bible verse in its high school locker room after atheist activist group the Freedom of Religion Foundation lodged a complaint, WYMT-TV reported.
But only a few days later, folks in the community surrounding Letcher County Schools decided to fight back, the station said in a follow-up story.
What are the details?
The verse in question is from Jeremiah 20:11 and reads, "But the Lord is with me like a mighty warrior."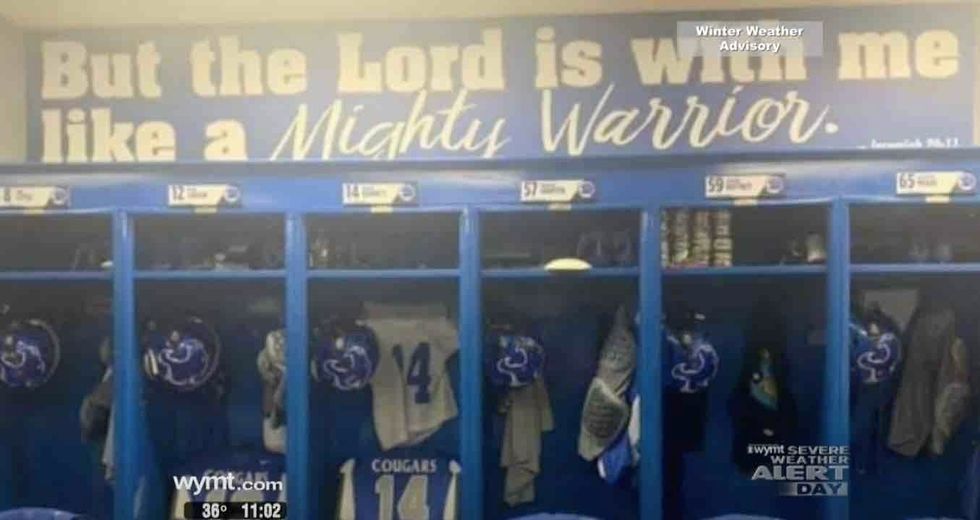 Image source: WYMT-TV video screenshot
The FFRF sent the district a letter in November saying the message violates the constitutional separation of church and state, WYMT said.

"I was completely taken by surprise," Superintendent Denise Yonts told the station, adding that she immediately consulted with the school board attorney for advice.
"We're not allowed to influence students' religious beliefs as public school employees," she added to WYMT.
So the district decided to scrub the sign as it wasn't student-generated display, the station said.
Fighting back
Undeterred, members of the community decided they'd print T-shirts with the verse in front, WYMT reported.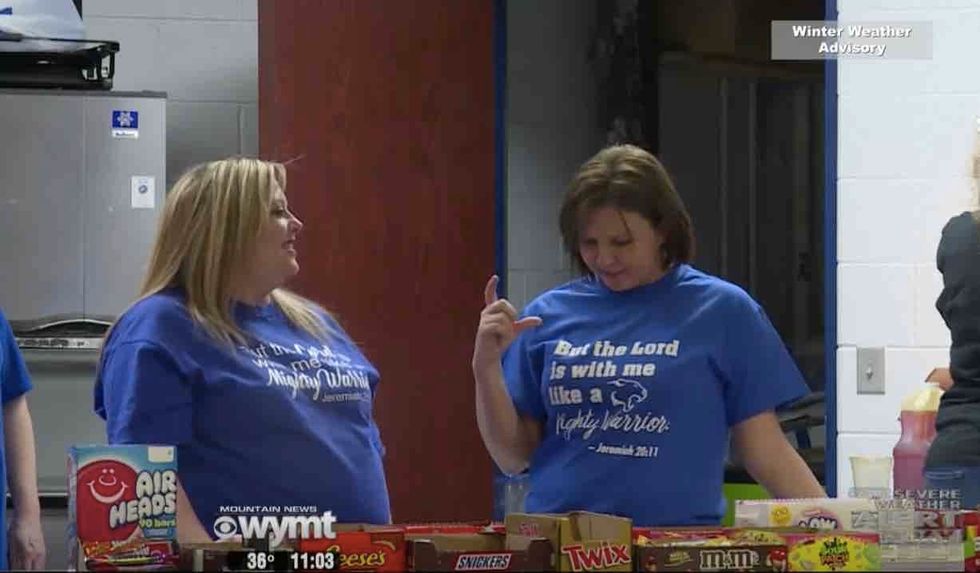 Image source: WYMT-TV video screenshot
Debbie Osborne, owner of Deb's Place in Whitesburg, called the FFRF complain "discrimination" and told the station the atheist group "should not stop us from wanting to have our opinions, too. Are we supposed to be to the backside of everything? I don't think so."

With that, the T-shirts were available at Friday night's regional tournament at Letcher Central High School, WYMT said.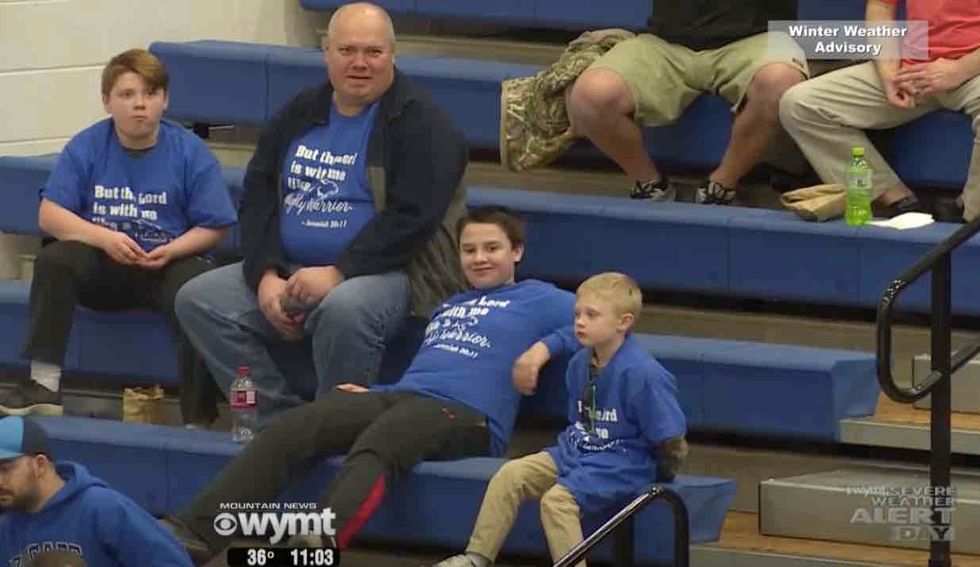 Image source: WYMT-TV video screenshot
"It's really important that we rally and stand together for something that we believe in," Zachary Hal told the station, adding that the shirts have helped to galvanize the community and that it's been "refreshing."

"I used to play football for LCC, and I would walk in and look at that every [verse] single day, and it would remind me to keep going on," he added to WYMT.
History repeats itself
While the verse no longer was in the locker room, one might say its appearance on hundreds of T-shirts broadened its message considerably.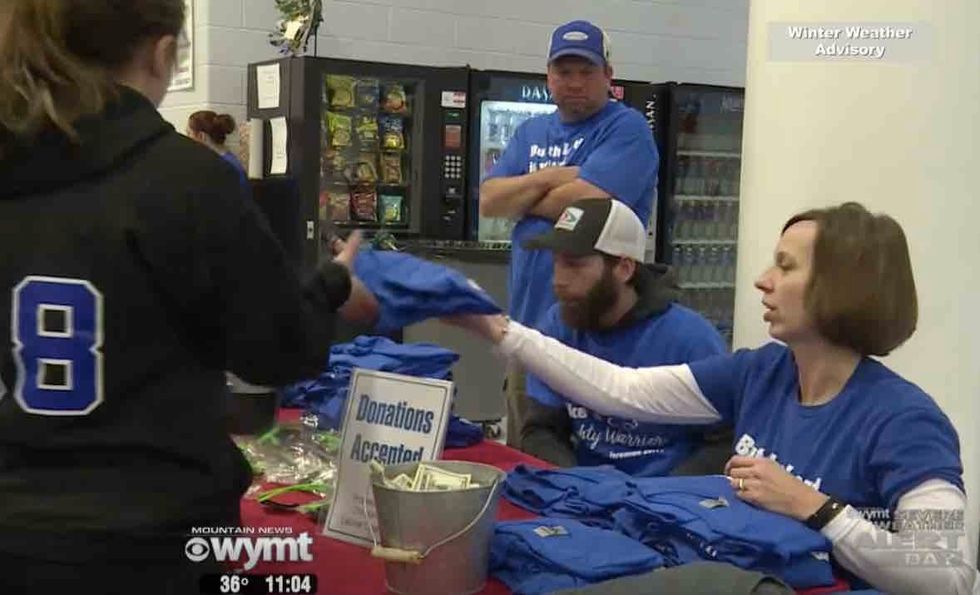 Image source: WYMT-TV video screenshot
And that wasn't the first time an apparently successful complaint by the FFRF ended up spreading faith: