Transgender weightlifter Laurel Hubbard — a biological male from New Zealand who won two silver medals in a women's world championship two years ago — took home two gold medals and a silver medal in the recent women's competition at the Pacific Games in Samoa.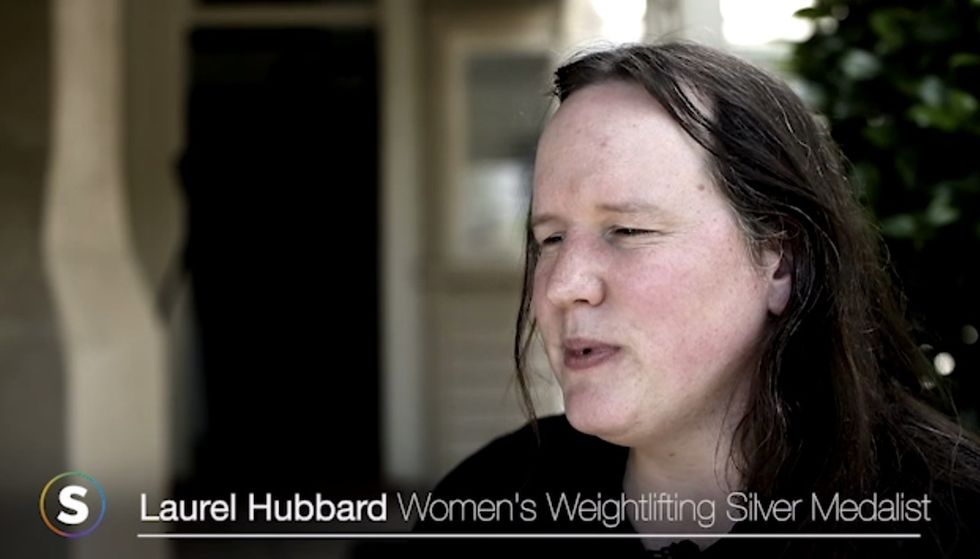 Image source: Stuff video screenshot
Hubbard bested all opponents in the women's +89k snatch — for participants weighing 196 pounds or above — and the overall women's +89k, the Pacific Games site said. Hubbard won silver in the women's +89k clean and jerk, the site also said.
After Hubbard's medals Saturday at Apia's Faleata Sports Complex, the 41-year-old — who's trying to qualify for the 2020 Tokyo Olympics — is now the Oceania senior champion, the Commonwealth senior champion, and the Pacific Games senior champion, Stuff reported.
What else do we know about Hubbard?
Hubbard represented New Zealand as Gavin Hubbard before a gender transition about six years ago, Stuff said.
Hubbard suffered a ruptured elbow ligament while attempting a 291-pound lift at the 2018 Commonwealth Games and — while later saying the injury was career ending — managed to recover.
Image source: YouTube screenshot
What have others said about Hubbard?
"We're in a power sport which is normally related to masculine tendencies ... where you've got that aggression, you've got the right hormones, then you can lift bigger weights," Australian Weightlifting Federation chief executive Michael Keelan told Fox Sports, adding that Hubbard's presence creates an "uneven playing field" among female competitors.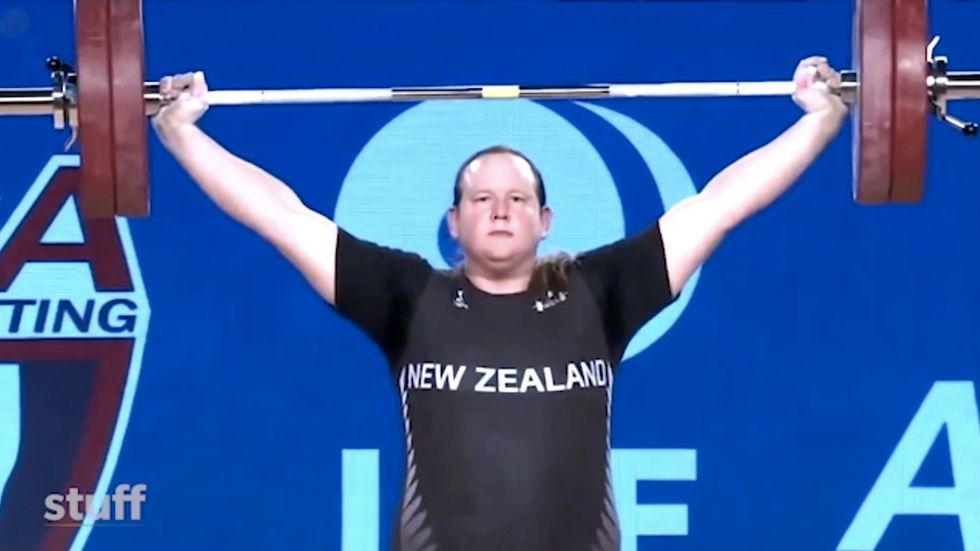 Image source: Stuff video screenshot
Mohamed Hosnytaha, coach of the Egyptian national team, wasn't happy about Hubbard competing as a woman, either, after the women's world championship two years ago.
"We didn't agree with it, with somebody who was a man for so long, who has different hormones, different feelings," Hosnytaha told Stuff, adding that the situation "is not fair."
Here's a video interview after Hubbard won silver medals at the 2017 world championships:
Hubbard also was charged with careless driving causing injury after fishtailing on a sharp bend near Queenstown on Oct. 24, 2018, hitting a vehicle carrying an Australian couple in their 60s, Stuff noted.
The case could not be reported because Hubbard successfully applied for suppression orders at each of the five stages of the court process, the outlet said. But the High Court in Invercargill this week overturned the suppression orders after an appeal by Stuff, the outlet reported.
Hubbard, whose father is cereal magnate Dick Hubbard, pleaded guilty in January this year and offered to pay the couple about $13,000, including $1,000 for emotional harm, Stuff said.
The male driver spent nearly two weeks in a hospital and needed major spinal surgery on returning to Australia, the outlet also noted.
Anything else?
Another biological male weightlifter competing as a female — Mary Gregory of the United States — was stripped of
four world-record titles
this year and said a separate category for transgender athletes would amount to "
discrimination
."