Embattled Cook County State's Attorney Kim Foxx asked the county's inspector general to review how her office handled the case against "Empire" actor Jussie Smollett case, WLS-TV reported.
Foxx's office last month dropped all 16 of Smollett's charges imposed by a grand jury after police accused him of staging a racist, homophobic attack against himself in January.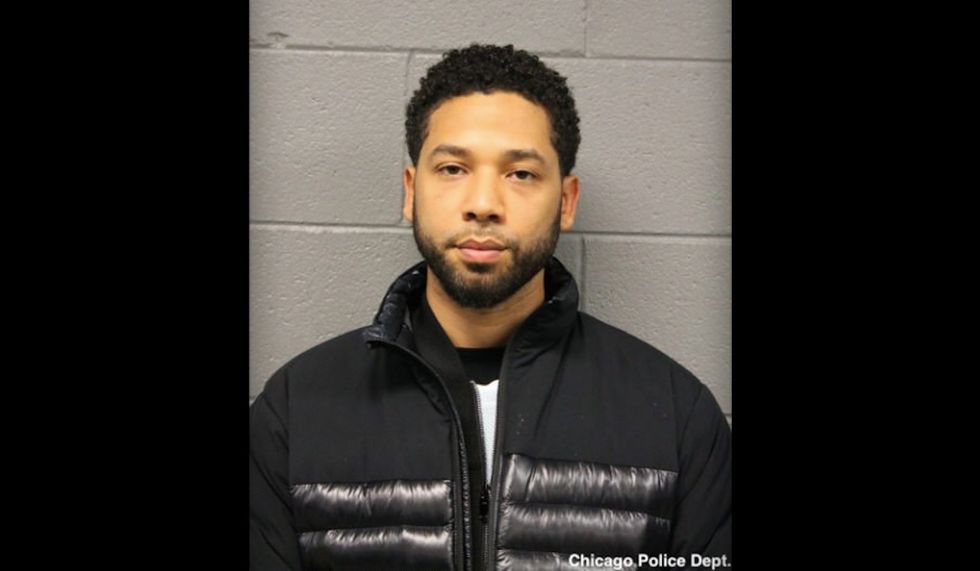 Image source: Chicago Police Department
Mayor Rahm Emanuel last month angrily blasted the decision to drop all charges against Smollett and called it "not on the level." In addition, associations from every police department in Cook County announced "no confidence" in Foxx, and the Illinois Prosecutors Bar Association accused her of making "repeated misleading and deceptive statements to the public" and having "failed in her most fundamental ethical obligations to the public."
It was widely reported that Foxx recused herself from the Smollett case after rumblings that she interfered in the investigation — but then it came to light that she never actually recused herself at all.
'Full cooperation'

Foxx in a statement Friday said she pledges her "full cooperation," welcomes Inspector General Patrick Blanchard's investigation, and added that "ensuring that I and my office have the community's trust and confidence is paramount to me," WLS reported.
Former prosecutor Bob Milan — who once supervised Blanchard when they worked at the State's Attorney's Office — added to the station that the review "could prevent a special prosecutor from being appointed."
"He's a career Cook County prosecutor before he became the inspector general," Milan also told WLS. "Very well respected, very smart, and he's a man of integrity."
Anything else?
Foxx wondered whether racism and sexism is behind criticism she's been receiving.
"As someone who has lived in this city, who came up in the projects of this city to serve as the first African American woman in this role, it is disheartening to me, that when we get in these positions somehow the goalposts change," she said during an event hosted by the Rev. Jesse Jackson two weekends ago.
Prosecutors cited Smollett's community service for Jackson's Rainbow/PUSH coalition, as well as his $10,000 bond forfeiture, as factors in the dropped-charges decision.
In stark contrast to Emanuel, Chicago Mayor-elect Lori Lightfoot — the first black woman and openly gay candidate elected to the city's office — said the Smollett case "doesn't rank as a matter of any importance to me."
"We've got a lot of things on our plate, a lot of pressing issues that are truly affecting people's lives," she told WLS.
Emanuel promised to send a bill to Smollett for what it cost Chicago to investigate his claims — and now the city is suing him after he missed a deadline earlier this month to pay the $130,000 charge.
Smollett also claimed his attackers yelled "this is MAGA country" — a reference to President Donald Trump's "Make America Great Again" 2016 campaign slogan — put a noose around his neck, and poured a substance that smelled like bleach on him while beating him in the street around 2 a.m. in near zero temperatures. Smollett denied that he orchestrated a hoax.