Associations from every police department in Cook County, Illinois, will announce Thursday they have "no confidence" in State's Attorney Kim Foxx in the wake of her office dropping all charges against "Empire" actor Jussie Smollett, WLS-TV reported.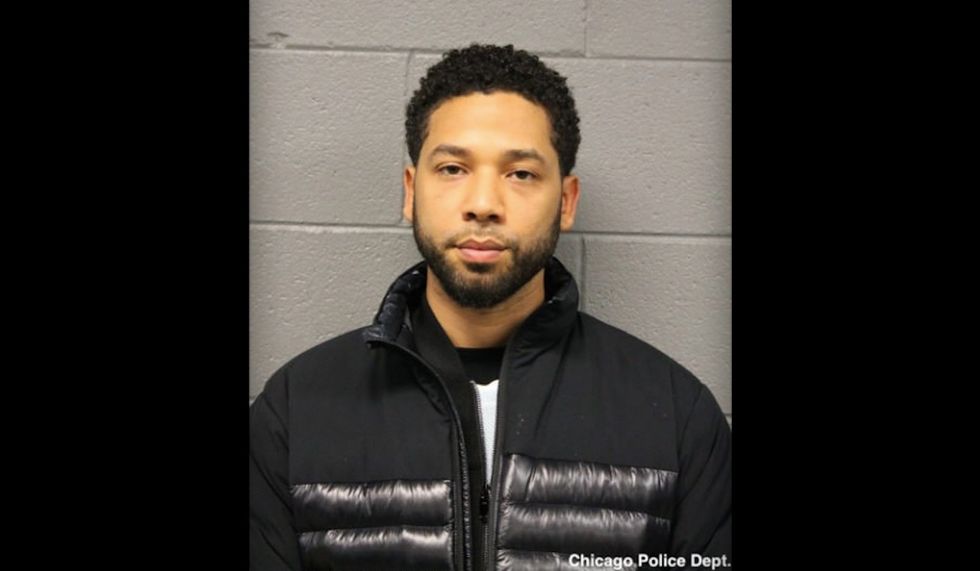 Image source: Chicago Police Department
The three associations representing Chicago suburban police chiefs — the North Suburban Chiefs of Police, the West Suburban Chiefs of Police, and the South Suburban Chiefs of Police — already voted they have "no confidence" in Foxx, the station said in an earlier story.
Many of those chiefs will take a stand against Foxx alongside Chicago's police union at 2:30 p.m. at FOP headquarters over what they've said is Foxx's mishandling of felony cases and lack of leadership, WLS said.
What did Foxx's office have to say?
Foxx initially declined to comment Wednesday, the station said, but a Foxx spokesperson soon fired back against police on the heels of a WLS on-air report: "Unfortunately, this is an excuse to justify their resistance to our prioritizing resources to increase public safety and reduce harm. Our assistant state's attorneys work tirelessly with our law enforcement partners to address violence in our communities."
What are the details of the 'no confidence' votes?
WLS said it obtained the North Suburban Chiefs of Police "no confidence letter" to Foxx, which blasted her over the Smollett dropped charges and noted their concerns regarding Foxx's leadership of the Cook County State's Attorney's Office in regard to felony review and non-prosecution of low-level offenses.
More from WLS:

The north suburban chief's letter states what all three organizations say they have decided: that It appears Foxx's strategy to address nonviolent crime in Cook County is to decriminalize or ignore it, regardless of any collateral cost which is born overwhelmingly by individual communities and their police agencies.

The president of the south suburban police chief's association told the I-Team that their no confidence vote is not meant to display disrespect towards the hard working assistant state's attorneys who actually prosecute cases in courtrooms. He says the "no confidence vote" is directed straight at Kim Foxx's lack of leadership and loss of credibility within their communities.
What's the background?
Foxx's office late week dropped all 16 charges against Smollett relating to allegations he staged a racist, homophobic attack against himself in late January and filed a false police report in order to further his career. Amid her office's stunning reversal was Foxx's first assistant Joseph Magats — who made the decision to drop the charges — saying of Smollett, "I do not believe he is innocent."
And while it was widely reported that Foxx recused herself from the case after rumblings that she interfered in the Smollett investigation, Foxx acknowledged after the Smollett charges were dropped that she never actually formally recused herself.
What's more, the Illinois Prosecutors Bar Association accused Foxx of making "repeated misleading and deceptive statements to the public" and having "failed in her most fundamental ethical obligations to the public" amid the Smollett dropped charges.
Chicago Mayor Rahm Emanuel and Chicago Police Superintendent Eddie Johnson ripped the dismissal of Smollett's charges — with Emanuel even saying that it was "not on the level" — and the FBI reportedly is looking into the matter.