Retired Chicago Police Officer Ron Rufo fought back tears while discussing the mental and emotional problems officers face — particularly their high suicide rate — as a result of their duties, WBBM-TV reported.
"I get emotional with this," he told the station.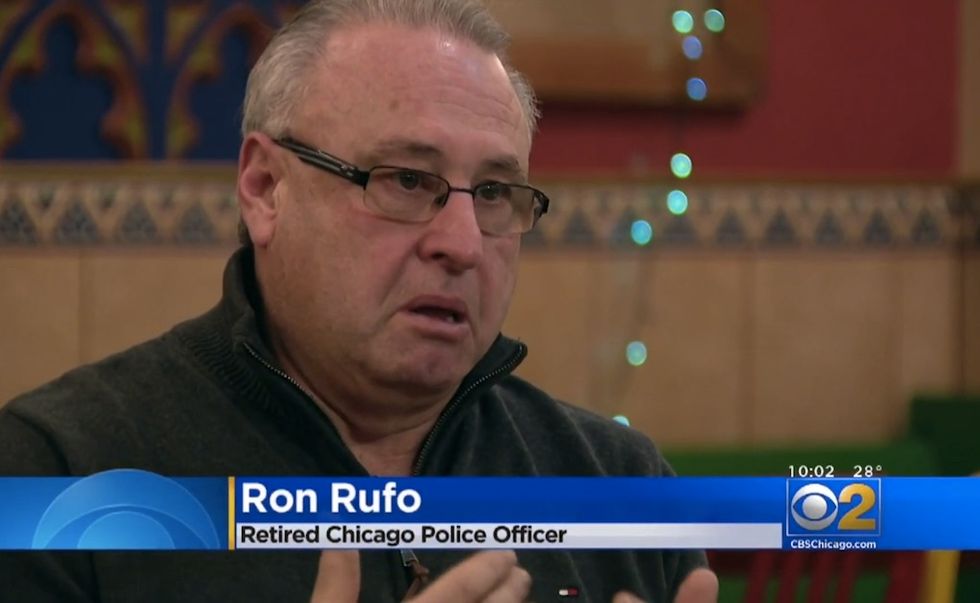 Image source: WBBM-TV video screenshot
Indeed, shootings and murders dropped in the Windy City for the second straight year in 2018. But another statistic isn't so encouraging: Five Chicago officers have taken their own lives in the last six months, including one on New Year's Day 2019.

Rufo told the station he hopes the department will answer the call to help other officers who might be spiraling toward the same place of hopelessness.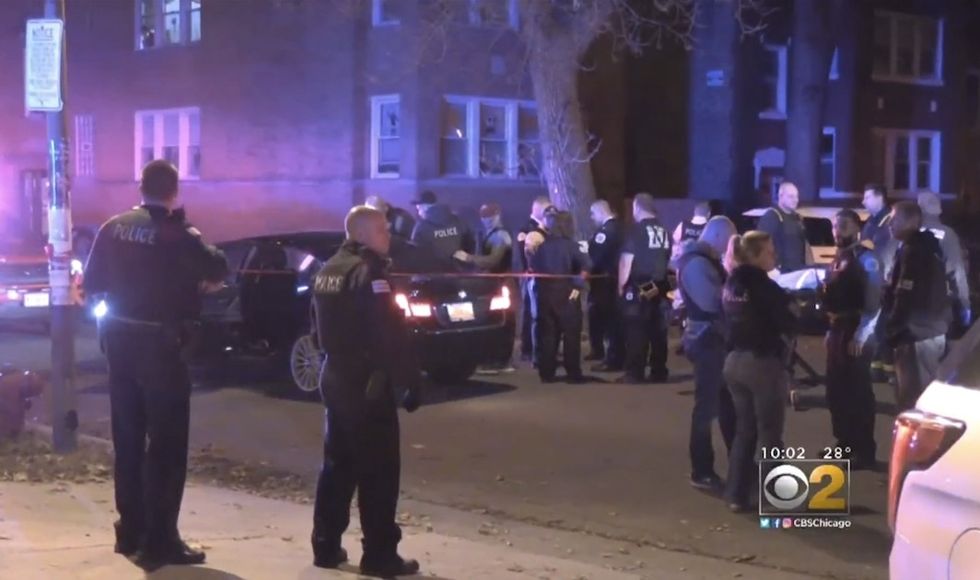 Image source: WBBM-TV video screenshot
"We need to have more classes about emotional wellness," he added to the station.

But until that comes to pass, Rufo sent a crucial message to those who serve and protect, WBBM said: "It's OK to get help. It really is."
Not so easy, though
As you might imagine, it isn't so easy for cops to ask for help for a variety of reasons.
"We have over 300 peer support team members but rarely do we get called out as much as we should," Rufo told the station, adding that the "stigma of being a tough person, being strong, never being the weak link" gets in the way.
"Would you want to work with a partner that is seeking counseling?" he asked WBBM rhetorically.
But Rufo — a peer support team member himself for two decades, the station said — has seen the good that reaching out can do, particularly officers who made calls that probably saved their lives.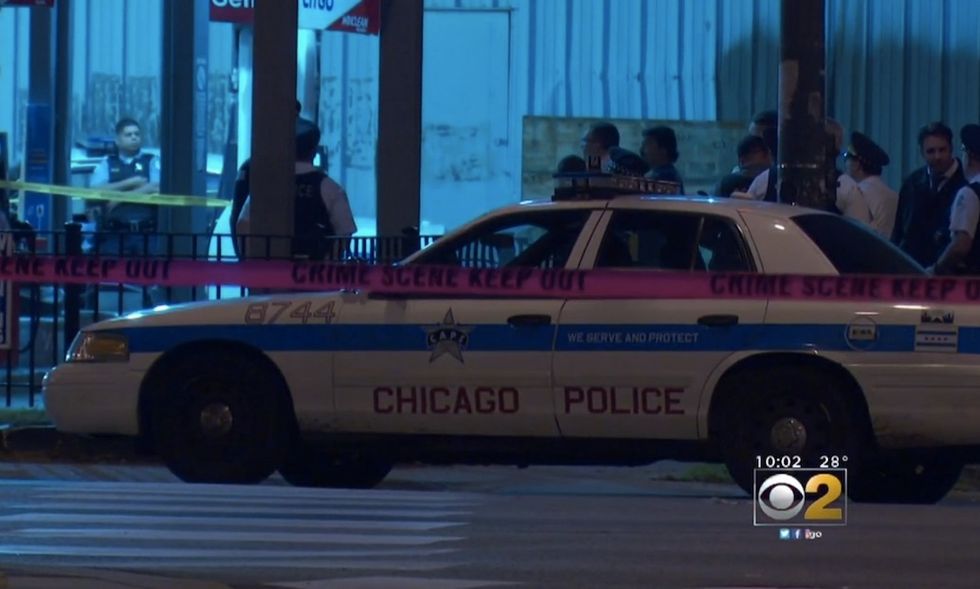 Image source: WBBM-TV video screenshot
Others, however, don't ask for help and end up as statistics.

"They've lost all hope, not seeing that light at the end of the tunnel," he added to WBBM.
Other pressures
Rufo also told the station that the long hours, pressures, and demands of the job — not to mention the heart-wrenching things officers see on the streets every day — can be too much for some to deal with alone.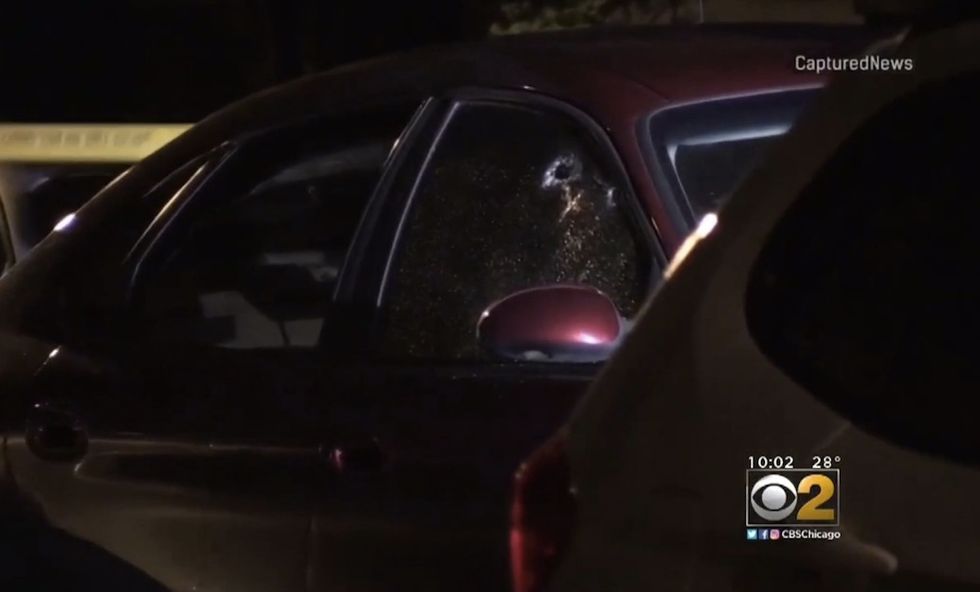 Image source: WBBM-TV video screenshot
"You got a lot of cameras on you," he added to WBBM. "You've got a lot more people judging you with everything that you do. It's difficult because a lot of officers keep their emotions to themselves. They don't share."

Rufo told the station relationship issues and other problems also can surface — and sometimes it all adds up to deadly circumstances.
"A lot of it may have to do with drinking as well," he added to WBBM. "Sometimes alcohol might be involved, which is a depressant, and then you have your weapon on your side. It's so easy. It's so quick; it takes its toll right then and there."
Rufo authored the book, "Police Suicide: Is Police Culture Killing Our Officers?" to get the word out.
"I just felt like there was that elephant in the room nobody wanted to talk about it," he added to the station.
Info for officers (and others)

Rufo noted to WBBM that officers can seek help anonymously. The department has five counselors, but a spokesperson told the station that CPD plans on adding five more soon. Clergy also are available to speak to officers. For 24-hour peer support, officers can call 312-672-9973. Additional information can be found here.
In addition, anyone considering suicide or concerned someone else might be can call the National Suicide Prevention Lifeline at 800-273-TALK (8255) or text the Crisis Text Line by messaging HOME to 741741. Police officers can text BLUE to 741741.
This story was updated to include additional suicide prevention contact information.