Prior to former Vice President Joe Biden announcing his presidential candidacy, Campus Reform's Cabot Phillips traveled to the University of Iowa to get students' reactions to video clips showing Biden appearing to touch females inappropriately — an issue for which Biden took a lot of heat recently.
"I am sorry I didn't understand more," Biden said after a former Democratic state lawmaker last month accused him of touching her inappropriately. "I am not sorry for any of my intentions. I am not sorry for anything that I have ever done. I've never been disrespectful, intentionally, to a man or a woman."
Recent polls indicated Biden leads President Donald Trump in a hypothetical 2020 showdown as well all other Democratic presidential candidates.
How did students react?
Phillips showed students the clip compilation of Biden touching females, and many were clearly disturbed by the images.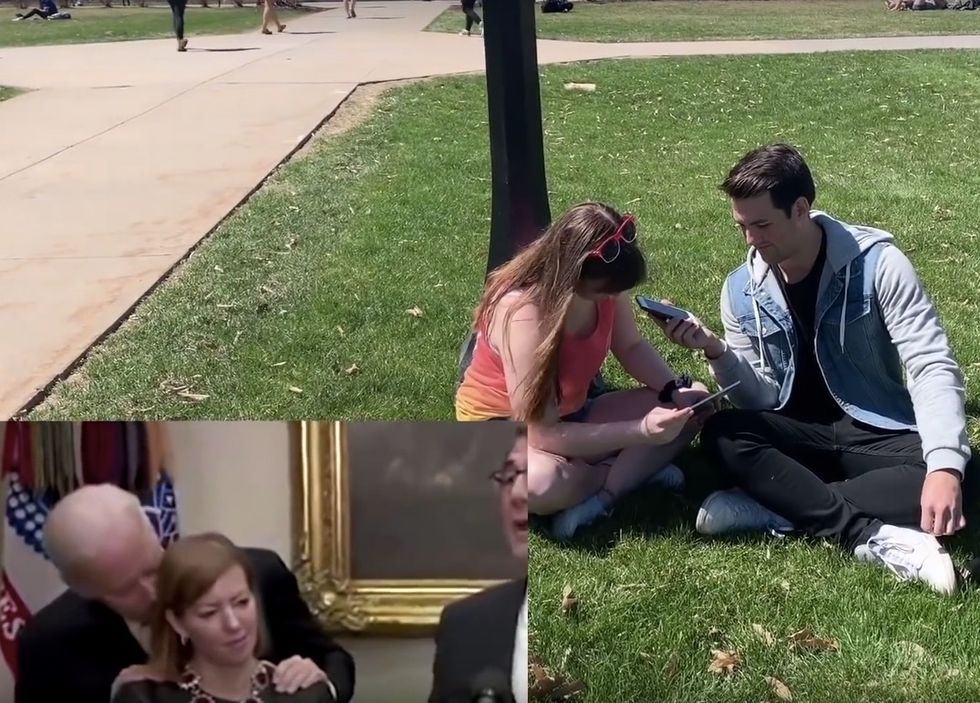 Image source: YouTube screenshot
Among their reactions:
"Ewww! Oh my."
"Oh, no."
"Oh my gosh."
"What's he doing?"
"You can kind of tell they're uncomfortable with the way he acts."
"That's definitely, like, very excessive. Like, there's no need to be grabbing at people like that."
"That's really creepy."
"Definitely creepy ... there's young women, a little bit older women, so it's just very wrong, and that should not be a thing."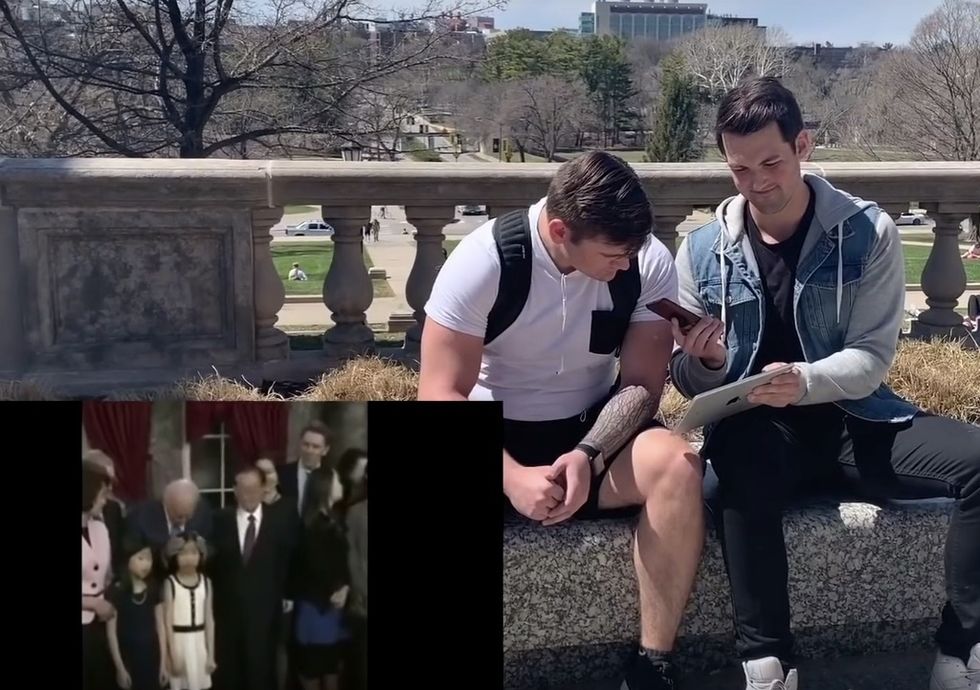 Image source: YouTube screenshot
All those interviewed also said the clips may have an impact on Biden's presidential chances.
Check it out:
Students Shocked By Footage Of Joe Biden Touching Women youtu.be