Can you imagine a trio of Democratic lawmakers holding a town hall on gun control — at a gun range? And one located in a "Republican stronghold"?
But that's exactly what went down Tuesday at the Multi Lakes Conservation Association in Commerce Township, Michigan — a Detroit suburb — as U.S. Rep. Haley Stevens, state House Democratic Leader Christine Greig, and state Rep. Robert Wittenberg faced down the crowd at the club's indoor gun range, WJBK-TV reported.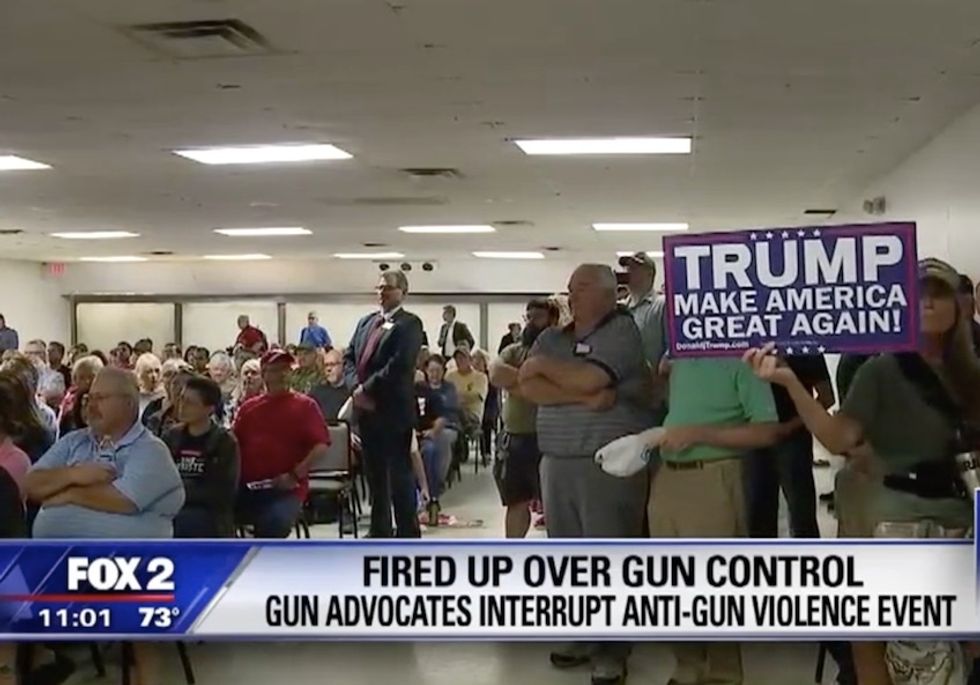 Image source: WJBK-TV video screenshot
How did they manage to book the place?

According to WJBK, organizers weren't transparent regarding the subject of the town hall when the club was booked. In fact, the station said club members — many of whom, unsurprisingly, are gun owners — didn't learn until recently that the meeting would be about guns and gun control.
"I think they just snuck it in here," Meshawn Maddock, founder of Michigan Trump Republicans, told the station. "I can tell you that the members of this gun club are not happy about it."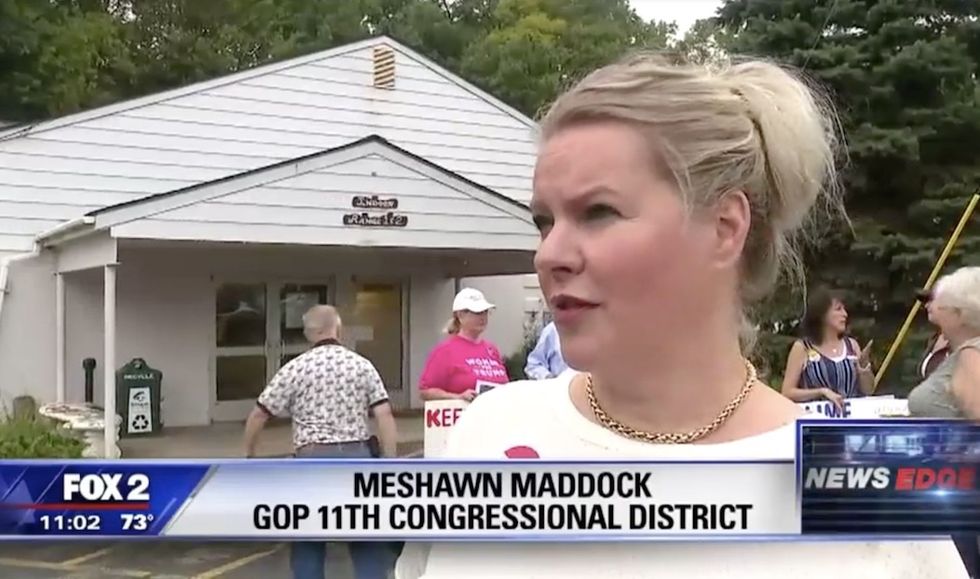 Image source: WJBK-TV video screenshot
And WJBK said they showed up in droves, in part spurred on by Maddock.

'The NRA has got to go!'
At one point Stevens got on the microphone and let her feelings be known about gun violence loudly and clearly, apparently after some onlookers repeatedly shouted "NRA" in reference to the National Rifle Association, the Detroit News said.
"This is why the NRA has got to go!" she shouted at the crowd while pointing her finger at them. "The NRA has got to go!"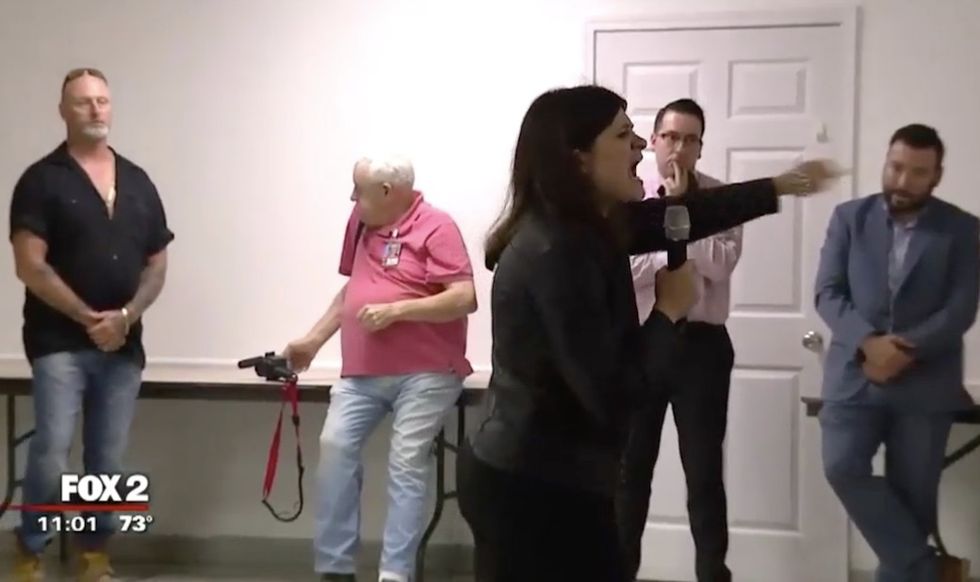 Image source: WJBK-TV video screenshot
Her sentiments didn't go over so well, as folks were heard shouting back at Stevens: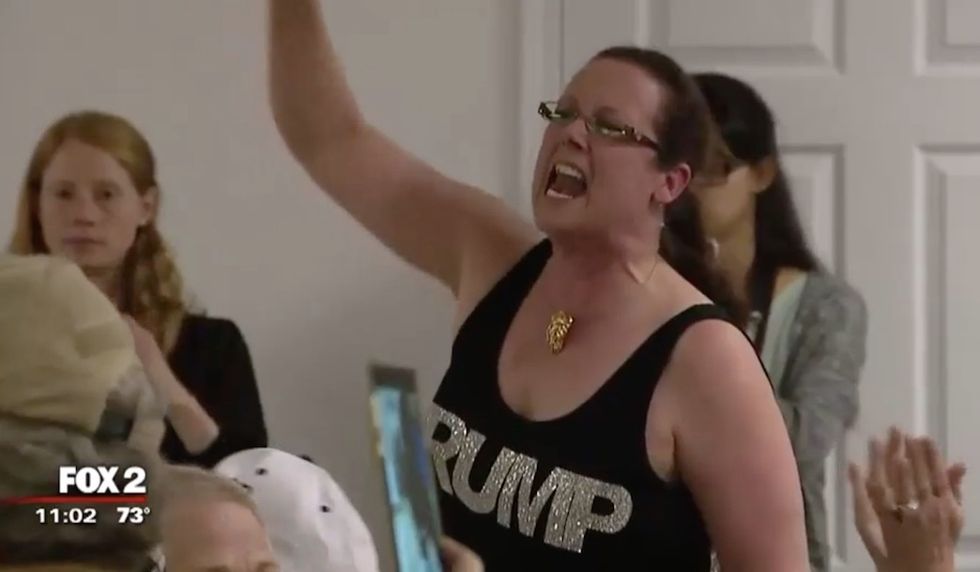 Image source: WJBK-TV video screenshot
WJBK said that while taking questions from the crowd, the Democratic lawmakers pushed for universal background checks, banning semiautomatic rifles, and implementing red flag laws to take guns away from those who may be a threat to themselves or to others.
"I want people to understand that we are not anti-gun, we are anti-gun violence," Wittenberg told the crowd. "And supporting the Second Amendment and being opposed to gun violence are not mutually exclusive."
But much of the meeting remained heated: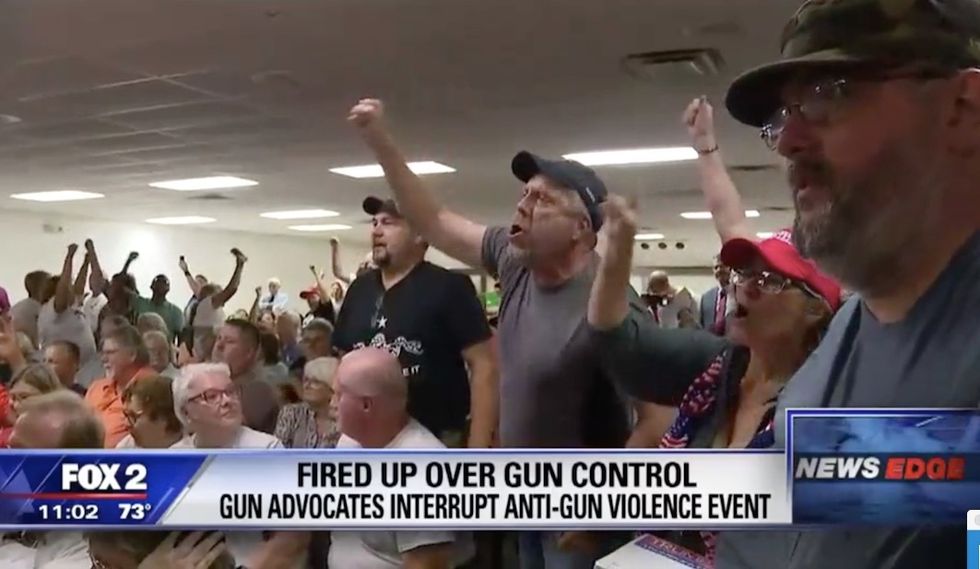 Image source: WJBK-TV video screenshot
Early exit
In fact, things were so tense that the event ended early — and Stevens' staff ushered her away from the fray, saying they were concerned about her safety, the station said.
But WJBK emphasized that there was no violence — just a lot of heightened passions.

Maddock — who's also chair of the 11th Congressional District Republican Committee, the Detroit News said — pointed out other apparent irregularities about the event.
"Somehow Fems for Dems booked this event using a different name," she told the station. "The sweet woman I talked to said that it said Fems for Life on her calendar. We needed to show up here and tell Haley Stevens exactly what we think about her gun violence town hall ... this is a Republican stronghold."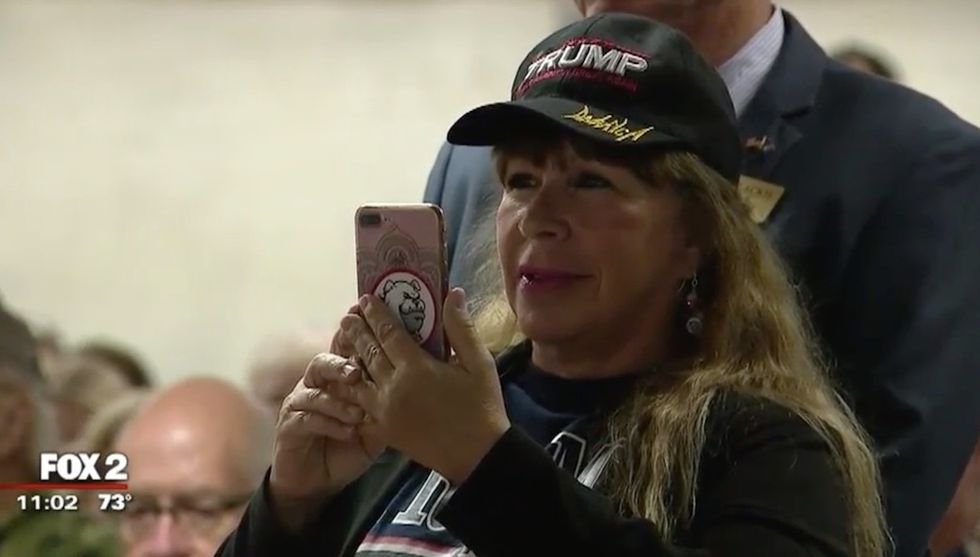 Image source: WJBK-TV video screenshot
Justin Nazaroff, one town hall onlooker, told WJBK: "In 1999 there were $2.7 million concealed pistol license holders registered in the United States. As of 2017 there are almost 17 million, so that number has grown significantly — yet crime has gone down, violent crime has gone down, homicides have gone down."

Ann Anderson, a gun-control advocate, added to the station: "Part of the reason why this went the way it did, is because you have a lot of people on the extreme end. The reaction from the people here today was starting out from the assumption, 'You are going to take my guns.' And when you start with that, and that fear, it's very hard to have communication."
Nazaroff also told WJBK that "many of us don't believe it is a gun violence problem [in America] but more of a general violence problem."
The station said that after the meeting a number of people from both sides dialogued in much more civil tones.
(H/T: Red State)