A pickup truck driver was caught on video doing donuts and burnouts in the middle of an Atlanta intersection Sunday before he barreled into onlookers in an attempt to escape from a Georgia State Patrol trooper, WXIA-TV reported.
Soon it all came to a crashing halt for the driver.
What are the details?
Cellphone videos recorded the driver of a black pickup blocking traffic at the intersection of Northside Drive NW and 17th Street while engaging in dangerous moves with a hefty crowd gathered to watch, the station said.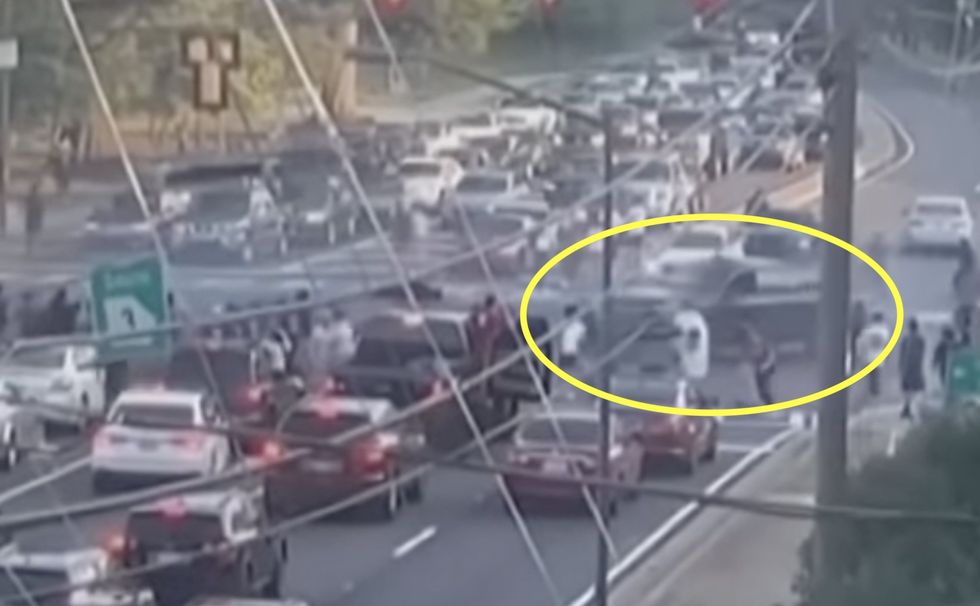 Image source: YouTube screenshot
As a trooper appeared in the video frame, the driver had a sudden change of plans and tried to get away, and the onlookers took off running. The driver of the Ford F-150 "fled through the crowd striking several pedestrians, one of which suffered an injury," the GSP told WXIA.
But the trooper chased down the driver and pulled a PIT maneuver on him, bringing the truck to a stop, the station said.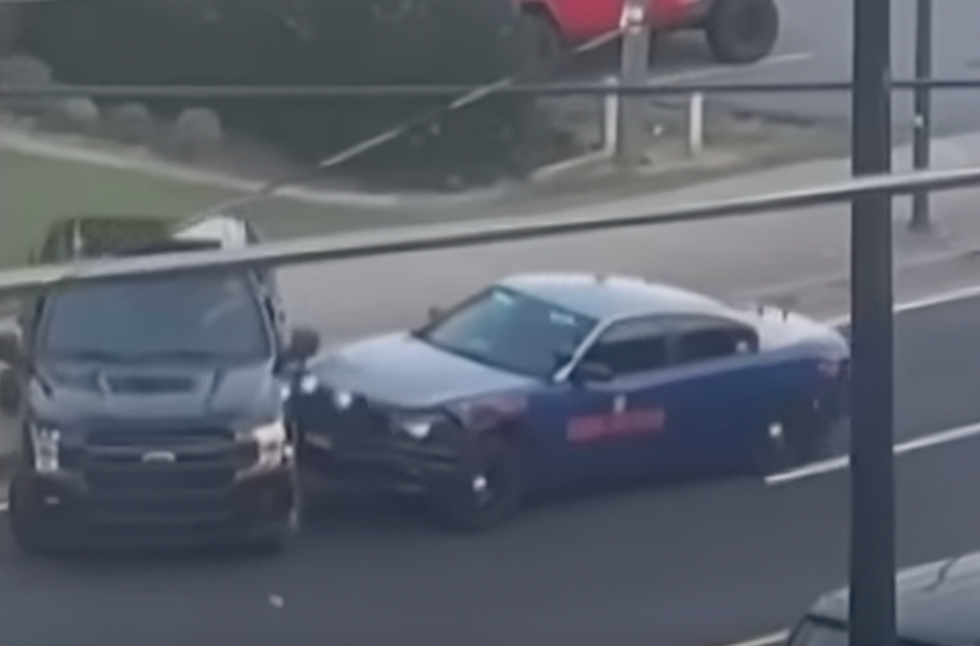 Image source: YouTube screenshot
The trooper then exited the patrol car with his gun drawn, and — taking a modified page from a "Starsky & Hutch" script — hopped atop the hood of the patrol car and pulled out the driver, who was holding his hands up.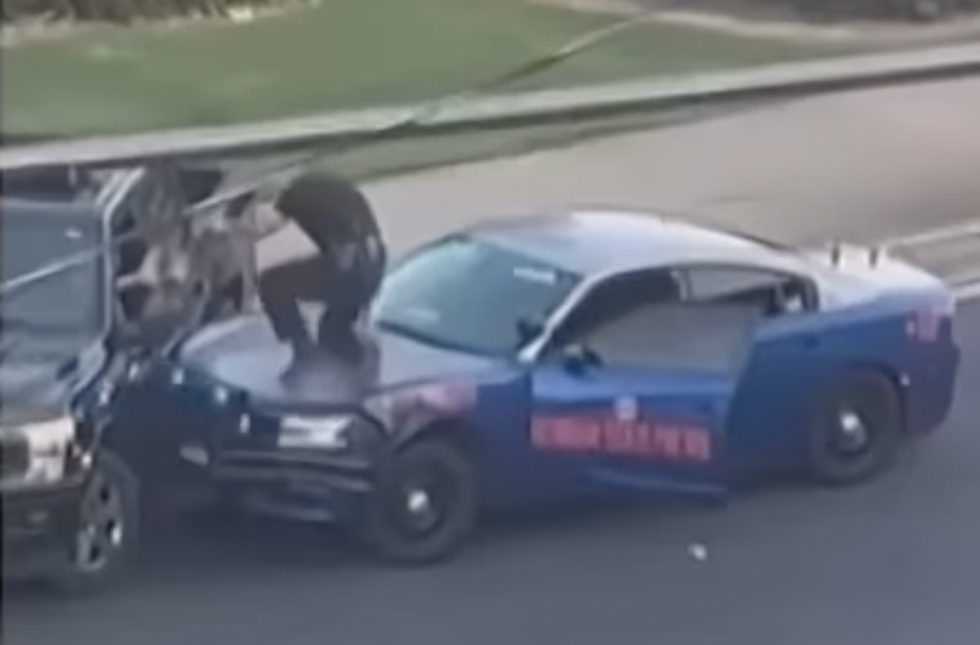 Image source: YouTube screenshot
The trooper then handcuffed the driver, who was soon lying face-down on the street.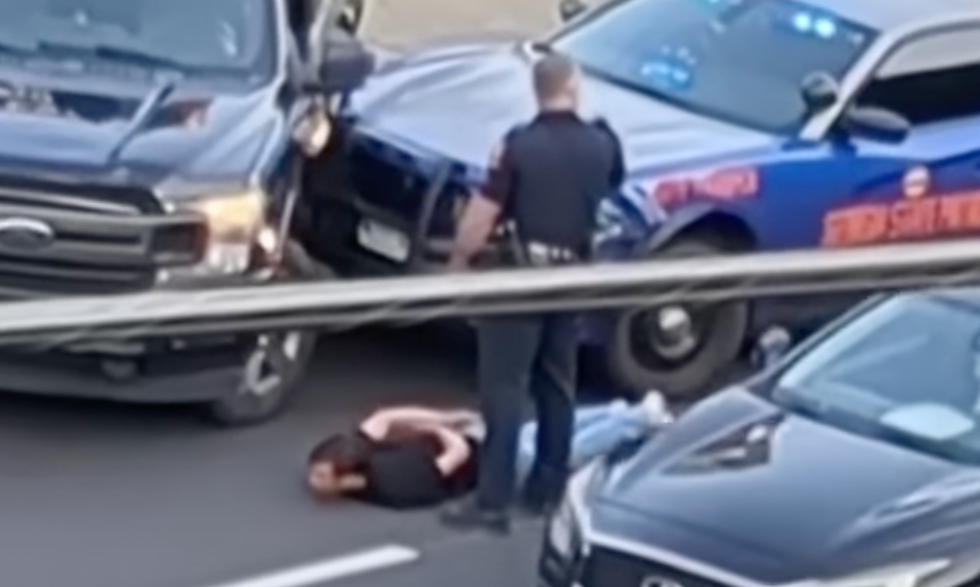 Image source: YouTube screenshot
The GSP said the "felony stop" resulted in the driver being "taken into custody," WXIA reported.
WAGA-TV said authorities have not released the identity of the driver.
Arrest of burnout suspect in West Midtown caught on camerayoutu.be
Anything else?
"We have to balance the need for getting people stopped versus the danger it's posing to the public," GSP Captain Michael Burns told WANF-TV. "Somebody who's going to do donuts at 7:30 on a Sunday in heavy traffic obviously doesn't care about anyone else's safety."
Here's a second video of what went down. Content warning: Language:
Like Blaze News? Bypass the censors, sign up for our newsletters, and get stories like this direct to your inbox. Sign up here!