An elderly pro-life advocate was severely beaten in a vicious attack outside a Planned Parenthood in Baltimore last week while a witness said a second elderly pro-lifer was knocked out cold in the same attack.
What are the details?
The above Instagram post from Jay Walton, president of Baltimore County Right to Life, urges people to "please pray for my dear friend, Mark Crosby. He was viciously attacked yesterday, May 26, 2023, while he was praying in front of Planned Parenthood in Baltimore City. He and another pro-lifer were attacked from behind, and the thug ran away. Mark is currently in the hospital being treated for the serious injuries he sustained. Please pray that Mark makes a full recovery, and that the thug that did this to him is found and dealt with swiftly."
Local pro-life advocate John Roswell told LifeSiteNews that the violent attack against Crosby and another pro-lifer, Dick Schafer, outside a Planned Parenthood on North Howard Street was unprovoked.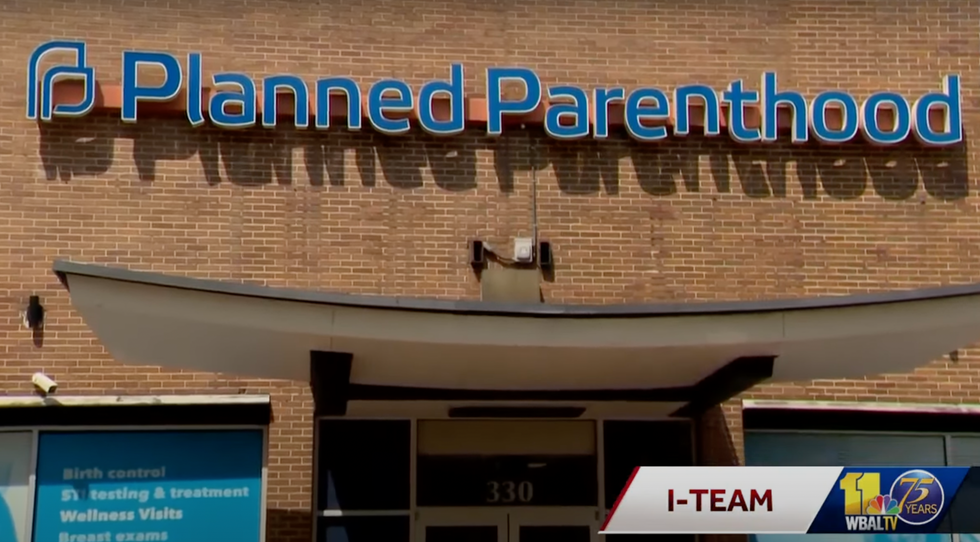 Image source: YouTube screenshot
Roswell told the outlet that Crosby's "plate bone in his upper right cheek is completely fractured" and that he "is bleeding from some unidentified area behind his eye, and the bone eye orbit is completely shattered and will have to be replaced with metal."
Roswell added to LifeSiteNews that the assailant had initially asked one of the Planned Parenthood escorts to hold his drink before lunging at Schafer "who believes his back was turned at that time to the assailant."
"Mark, who was in the street, tried to go to Dick's aid and was hit in the face, knocking him on the ground, and the man then kicked him in the head," Roswell added to the outlet.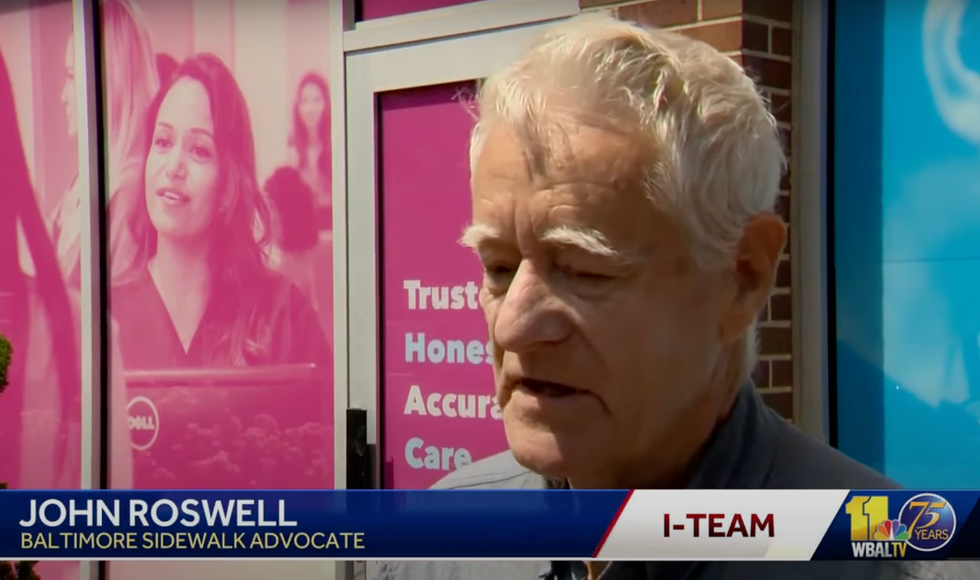 Image source: YouTube screenshot
Police told WJZ-TV that video of attack "shows the suspect strike [the victim] in the face with a closed fist as [the victim] is on his back on the ground. The suspect is then observed standing up and with extreme force, kicks [the victim] directly in the face."
According to WBAL-TV, police were called to the scene around 10:30 a.m., and witnesses pointed out the 73-year-old and 80-year-old victims. Police said the 73-year-old suffered a serious injury to his eye and face and was taken to Shock Trauma, the station said.
WBAL, citing one of the victims and a witness, said a man believed to be in his late 20s "went on a rampage" following an argument over abortion rights.
"He didn't like their opinion or what was being said. The gentleman just took it into his own hands," a witness who asked to remain anonymous told the station
The witness added to WBAL that the attacker knocked Schaefer out cold: "He speared the one gentleman over that flowerpot into the window and knocked him out. He was out cold for several minutes."
Schaefer told WBAL of his own injuries to his hand, shoulder, head, and back.
"I leaned down. I was hit by a truck. I don't know what happened, but instantly I was looking up to the sky," Schaefer added to the station.
Schaefer told WBAL that Crosby saved his life — and both Schaefer and the witness said the attacker repeatedly punched Crosby in the face and stomped on him before leaving the scene. Medical staff at a nearby business treated Crosby until paramedics arrived, the station added.
"I went in there, and he was on a gurney. His face was all swollen and bloody, blood all over his clothes," Schaefer told WBAL of Crosby.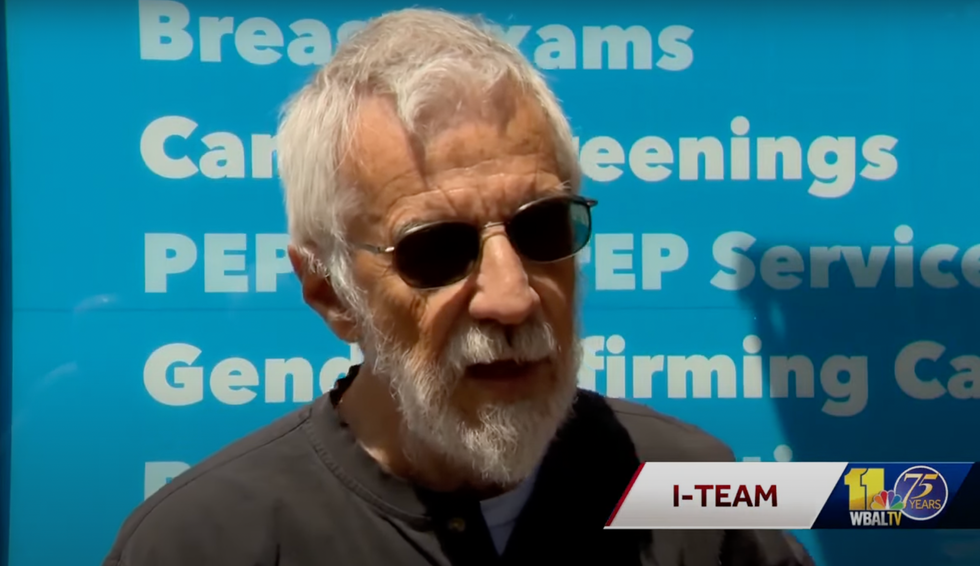 Dick SchaferImage source: YouTube screenshot
Walton set up a GoFundMe page for Crosby; as of Wednesday afternoon over $41,000 has been raised.
The suspect was described as a 20-something white male with brown hair, a full beard, and standing about 6-feet tall, WBAL said, adding that he was wearing a gray T-shirt, blue jeans, and brown shoes. He was last seen walking westbound on Mulberry Street, the station said, adding that anyone with information is asked to call police.
Roswell told WBAL that he and Schaefer and Crosby have been a presence outside the Planned Parenthood for years.
"I've been spat on by people going by," Roswell added to the station. "Then, on another occasion, he put a satanic curse on me. This is the kind of atmosphere we are dealing with."

Karen Nelson, president and CEO of Planned Parenthood of Maryland, told WBAL that her organization "does not condone any violence, and I think it's unfortunate that there was an incident that occurred outside of our health center. It's a darn shame that folks who are trying to receive health care have to put up with remarks and comments when they are just trying to go into a facility and receive health care."
Good news!
Roswell told TheBlaze that both Crosby and Schafer showed up outside the Planned Parenthood for a few hours Wednesday afternoon.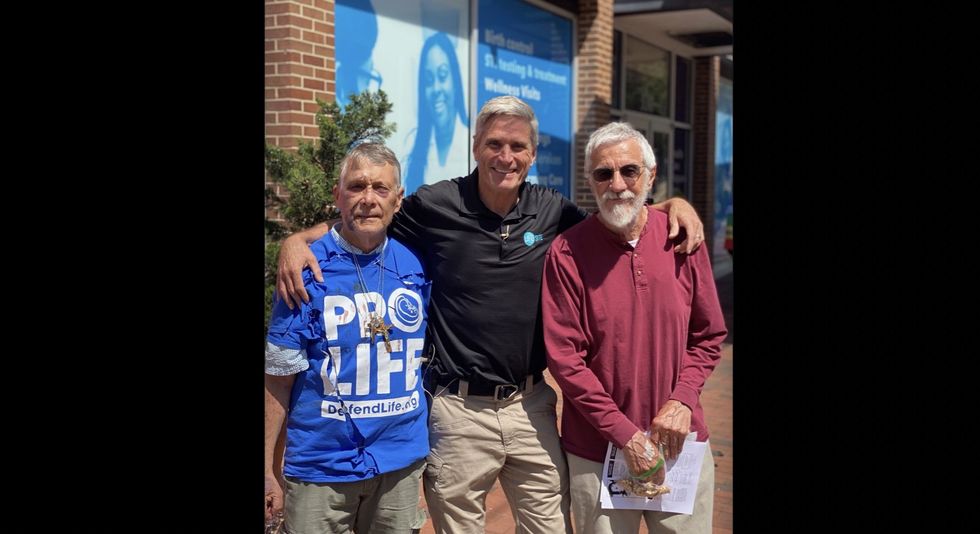 (L to R) Mark Crosby, Jim Hale of LifeSiteNews, Dick SchaferImage source: Courtesy of John Roswell
"Mark seems to be doing amazingly well," Schafer added in reference to Crosby, noting that he "still has potential operations in his future."
2 men assaulted outside Planned Parenthoodyoutu.be
Like Blaze News? Bypass the censors, sign up for our newsletters, and get stories like this direct to your inbox. Sign up here!