As a pair of transgender high school sprinters — who were born male but identify as female — continue to dominate the competition in Connecticut, a female-born sprinter who races against them is stating what's blatantly obvious.
"It's very frustrating," Selina Soule of Connecticut's Glastonbury High School told Fox News' Laura Ingraham. "Because I know I have put in — some of my friends and fellow competitors have put in — so much time and effort to take down our times and compete ourselves better, but we are not physically able to be competitive against someone who is biologically a male."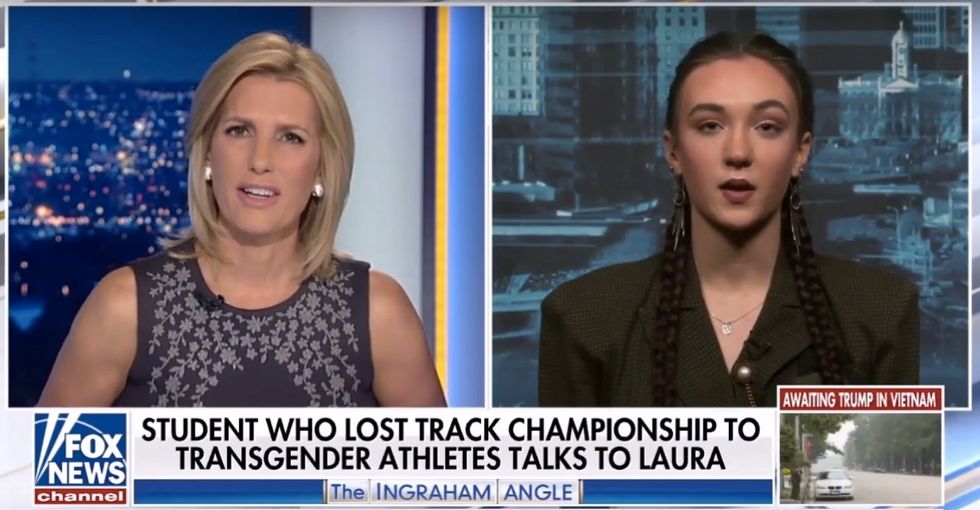 Image source: YouTube screenshot
Soule finished eighth in the recent state indoor girls' 55-meter sprint — and missed qualifying for the New England regionals by two spots, The Associated Press said. As it happens, transgender sprinters Terry Miller and Andraya Yearwood smashed the field, coming in first and second place. The third-place finisher, a biological female, posted a much slower time (7.23 seconds) than Miller's (6.95 seconds — state record) and Yearwood (7.01 seconds).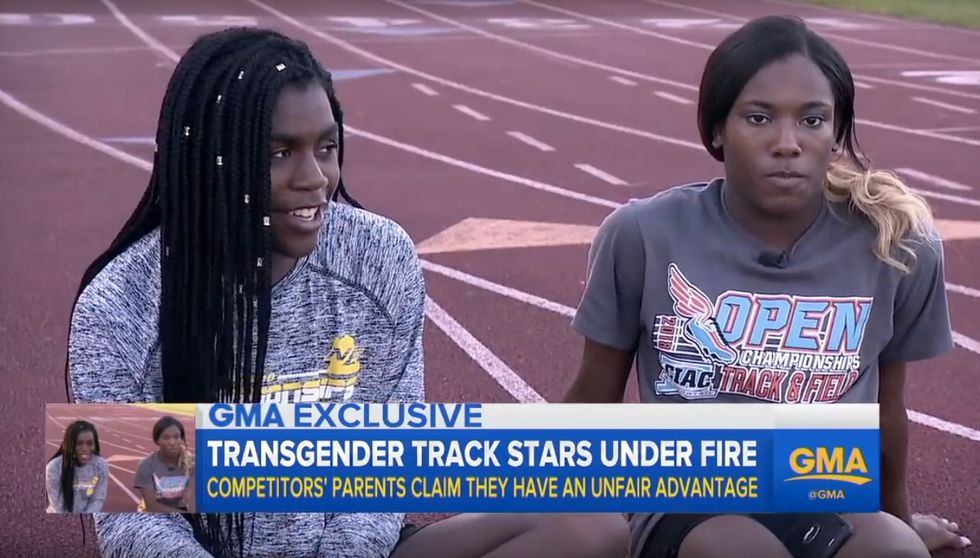 Image source: YouTube screenshot
Soule told the AP had Miller and Yearwood not run, she would be in the regional race and showing her abilities to more college coaches.
"We all know the outcome of the race before it even starts; it's demoralizing," Soule told the outlet. "I fully support and am happy for these athletes for being true to themselves. They should have the right to express themselves in school, but athletics have always had extra rules to keep the competition fair."
In her interview with Ingraham, Soule maintained her support for Miller and Yearwood to live the way they want — but that it becomes "unfair" when their personal choices affect the efforts of biological girls.
Ingraham was more direct: "What happens to field hockey when soccer players start to play? What happens with girls' basketball? What happens with girls' volleyball? What happens with tennis?" The host brought up the controversy over tennis legend Martina Navratilova, a lesbian, who was booted from an LGBTQ advocacy group for calling transgender females competing against biological women "insane and cheating."
(H/T: Louder With Crowder)