Florida Republican Gov. Ron DeSantis wants to send a big message to "sanctuary cities" in The Sunshine State.
According to a Fox News report, DeSantis is backing an effort by the Republican-controlled Florida Legislature to ban "sanctuary cities," which foster policies that mandate municipal law enforcement not cooperate with federal immigration authorities.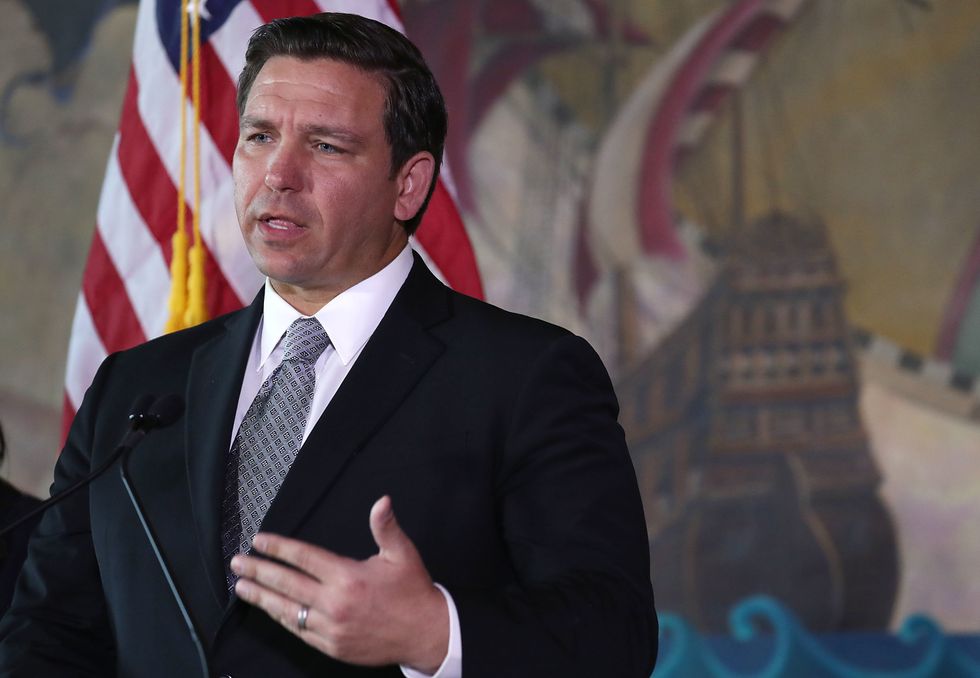 Florida Governor Ron DeSantis Joe Raedle/Getty Images
What are the details?
Two bills — SB 168 and HR 527 — have advanced to the floor of the Florida House of Representatives and Florida Senate. They are expected receive a vote in each chamber by next month.
The laws seek to prohibit "law enforcement agencies from having policies that impede communication or information sharing with ICE and gives them a procedure to follow when someone who was arrested cannot provide proof of citizenship or legal residency or is subject to an immigration detainer," the Miami Herald reported.
Florida is home to 775,000 illegal immigrants, according to Fox News, the third largest illegal immigrant population in the U.S.
As the Miami Herald noted, Florida does not have sanctuary cities, which are popular in the country's liberal beltways. However, lawmakers believe passing the ban is a proactive step to ensure sanctuary cities are not part of Florida's future.
"Legislation is typically an effort to address an existing problem or it's filed in anticipation of a potential problem down the road," Florida Sen. Tom Lee (R) told the Miami Herald. "In this case having a definition might be helpful, whether we have one today or not by this definition, sometimes it simplifies."
The ban would not establish symbiotic relationships between Florida law enforcement and federal authorities. Rather, they only mandate local authorities cooperate with Immigration and Customs Enforcement regarding criminals.
If Florida is successful, the state would join nine others that have already enacted similar bans: Alabama, Arizona, Georgia, Iowa, North Carolina, Mississippi, Missouri, Tennessee, and Texas. The Arkansas state Senate also passed legislation last week banning sanctuary cities.