The allegations leveled against Garcia are, indeed, disturbing. One of the alleged victims, who was responsible for cleaning the prison visitation room, testified in court on Monday that she had developed romantic feelings for Garcia after he showed interest in her. He eventually seduced her in a visitation room bathroom, she claimed.
"I couldn't believe it was happening," she said, "but I felt like he loved me and he cared about me, and I wanted to make him happy."
Another woman made similar claims in her testimony.
An inmate identified only as "Melissa" alleged that Garcia repeatedly expressed a desire to "f***" her and frequently showed her naked pictures of himself. She claimed that on at least one occasion, he penetrated her digitally and forced her to touch his genitals.
Garcia has also been accused of forcing inmates to undress and pose naked in their cells.
"We see inmates dressing and stuff ... and if they're undressing, I've already looked," Garcia reportedly admitted to the FBI in July 2021. "I don't, like, schedule a time like, 'You be undressed, and I'll be there.'"
The FBI also claimed that agents discovered images of naked inmates on his government-issued phone when they arrested him. Garcia resigned his post shortly after his arrest.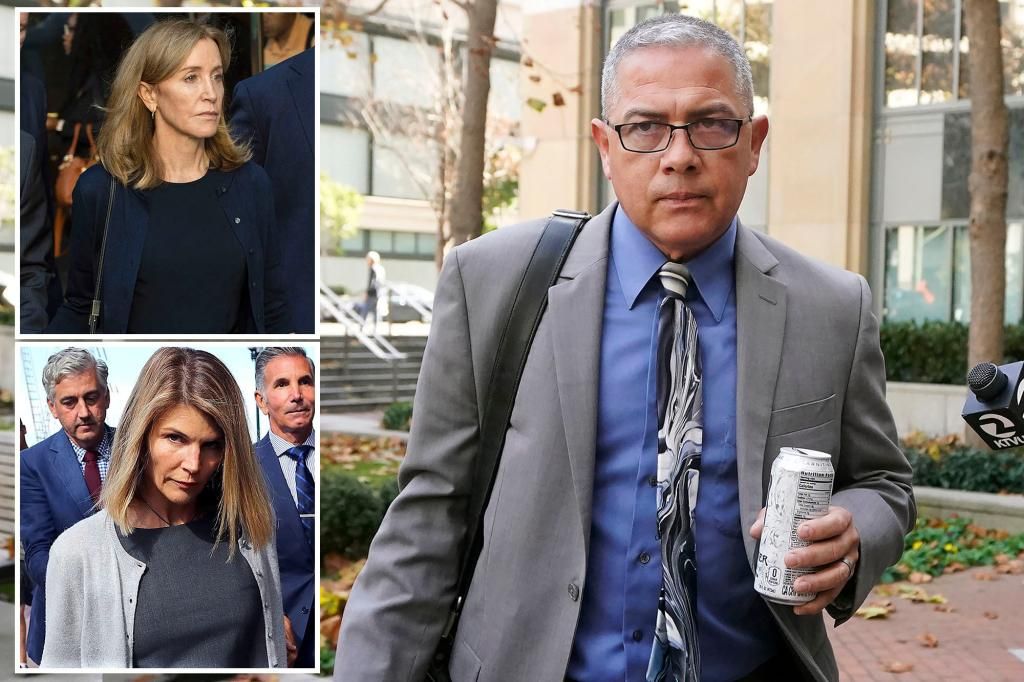 Warden accused of running 'rape club' at prison where Lori Loughlin, Felicity Huffman served timenypost.com
He faces up to 15 years in prison, if convicted.

The culture of sexual abuse at the prison was reportedly so pervasive that inmates dubbed it a "rape club." In addition to Garcia, four other officials have likewise been accused of sexual misconduct. Three of them, including former chaplain James Theodore Highhouse, have already pled guilty to various charges, and a fourth will stand trial sometime next year.

Romantic encounters between inmates and prison officials are strictly prohibited. Inmates, regardless of age, cannot consent to a sexual relationship with guards and administrators, who are considered to be in positions of authority. Therefore, any such assignations are considered sexual assault.
The Federal Correctional Institution in Dublin is a high-profile prison that has housed several celebrities over the years. Patty Hearst and former Hollywood madam Heidi Fleiss both served time there. More recently, Lori Loughlin and Felicity Huffman also spent time there for their involvement in a federal college admission scandal. Though Garcia was a prison official during their prison sentences, there is no indication that either Loughlin or Huffman had any interaction with him. If they did, there is no indication that he did anything untoward.