California State University in San Bernardino issued an apology and offered free counseling services this week after its career center sent an email notifying students of employment opportunities available at U.S. Customs and Border Patrol.
What are the details?
According to documents provided to TheBlaze by Turning Point USA, CSUSB's career center sent out a flyer from USCBP to students announcing that "U.S. Border Patrol is Now Hiring!" The email advertised two veteran and military recruitment webinars conducted earlier this week.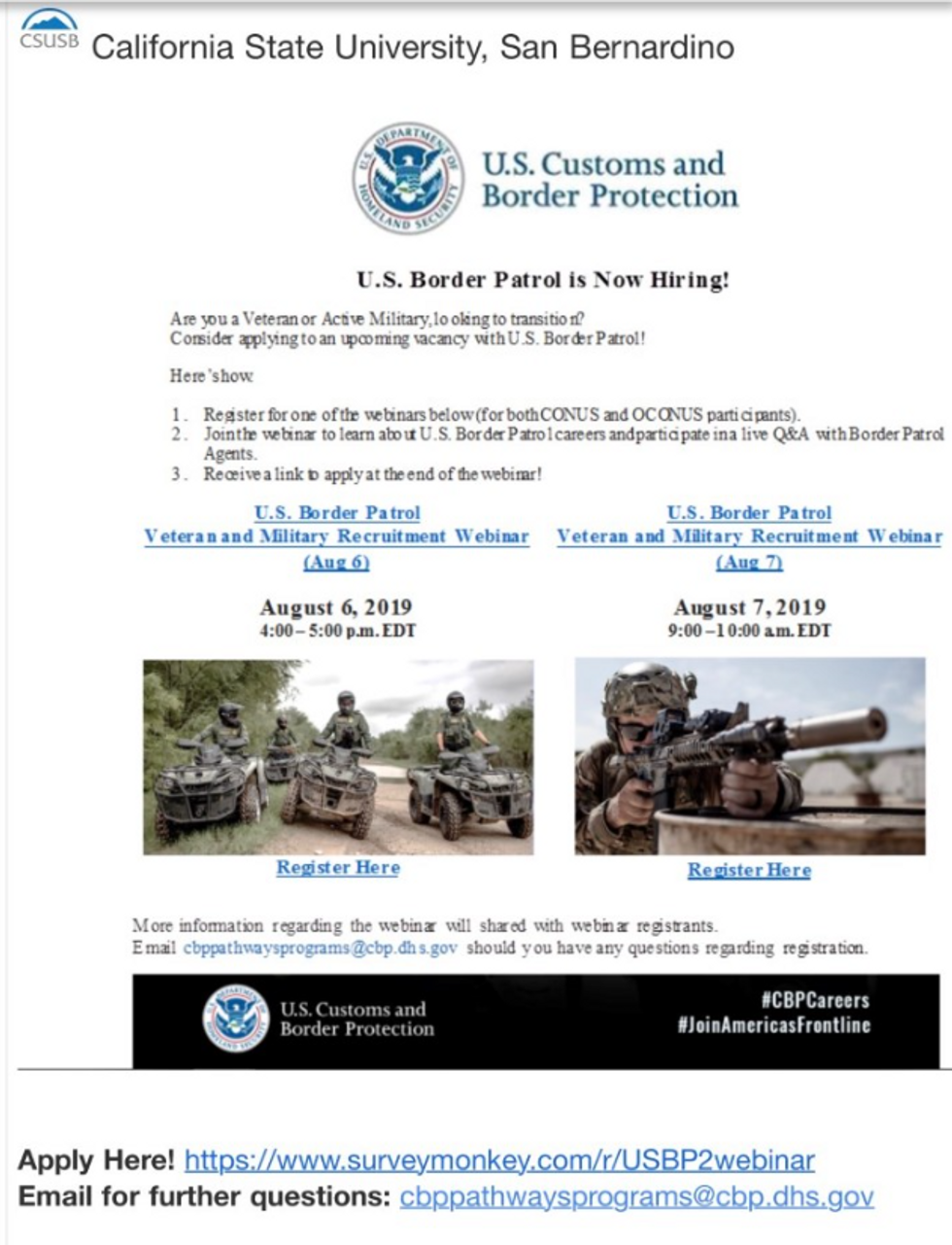 Evidently, CSUSB received complaints that the Border Patrol email was "triggering" to some students. Turning Point USA founder and president Charlie Kirk published the school's subsequent apology email on Twitter, which read:
The Career Center sincerely apologizes for the email sent to students on Monday, August 5, 2019, regarding the employment webinars offered by the U.S. Border Patrol. We recognize that some recipients experienced distress due to the contents of the message, and we acknowledge the validity of your concerns. Please know that the Career Center is committed to informing students about employment opportunities while also considering the safety and well-being of all members of the campus community.

If you wish to address this in person, you are welcome to visit the Career Center to speak with our Interim Director. To schedule, please call [redacted]. You may also contact Counseling and Psychological Services if you would like to speak with a professional counselor [redacted] or visit our Undocumented Student Success Center in SU-102B for additional resources or support.

Outrageous: Cal State San Bernardino is apologizing for sending an email promoting employment opportunities with t… https://t.co/CTaX3Ijlh8

— Charlie Kirk (@Charlie Kirk) 1565290049.0
The apology email did not detail what was deemed offensive about the Border Patrol recruitment email, and CSUSB did not respond to an inquiry from TheBlaze requesting comment.
A spokesman from Turning Point USA said the situation is indicative of the incredibly overcharged rhetoric surrounding immigration on college campuses today, telling TheBlaze, "Last I checked, it was an honor to be in law enforcement and serve your country."