© 2023 Blaze Media LLC. All rights reserved.
Homeowner won't face charges after fatally shooting shirtless man caught on video forcing front door open
'It is clear that there was no crime'
A Maryland homeowner won't face charges after fatally shooting a shirtless man who forced open the front door of his Woodbine residence earlier this summer, Howard County State's Attorney Rich Gibson said Tuesday, WJZ-TV reported.
Gibson said at a news conference there was "no criminal violation" when Charles Dorsey shot Gerardo Alberto "Gary" Espinoza — and that the case is covered by the Castle Doctrine, which lets homeowners use force and doesn't require them to retreat when others force their way inside their residences, the station said.
What happened?

Police said at the time of the shooting, 46-year-old Espinoza had a blood-alcohol level of .22 — almost three times the legal driving limit — and may have gotten lost as he was staying at a friend's home nearby, WJZ reported.
A doorbell video shows Espinoza at first apparently smiling and joking at the front door around 1 a.m. July 21 when Dorsey told him to go away — and Espinoza did just that, the station said.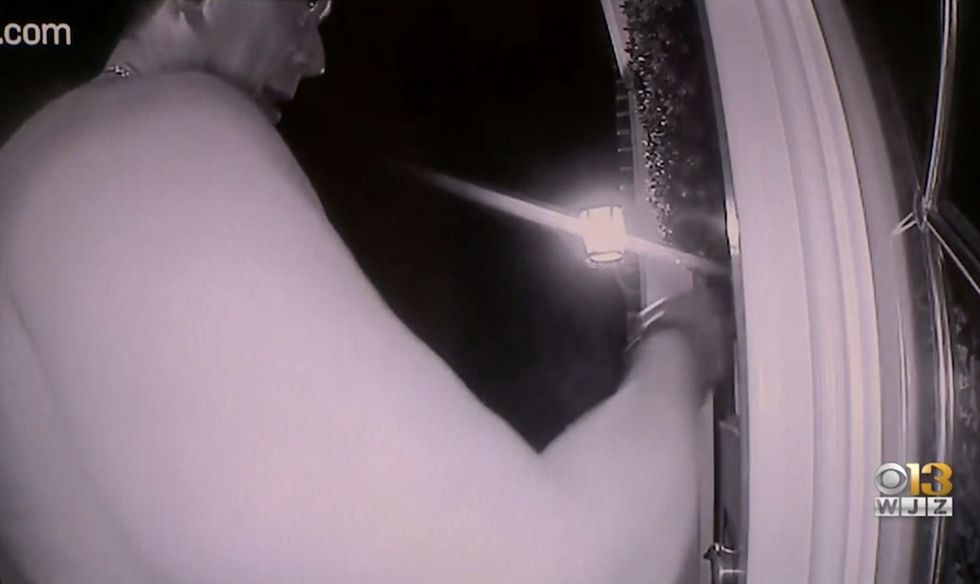 Image source: WJZ-TV video screenshot
At some point prior to the shooting Dorsey's wife reportedly called 911, WJZ noted.
After police entered the neighborhood minutes later, the deadbolt was opened, and Espinoza returned. Video shows him yelling and jostling the door handle, which gave way, WJZ said.

Image source: WJZ-TV video screenshot
The clip shows the front door opening and Espinoza reaching inside.
Dorsey, 56, fired a single shot as Espinoza tried to gain entry, police told the station.
What else did the state's attorney have to say?

"From the mindset of the Dorseys, it's one o'clock in the morning, and there's a shirtless man who's demanding to be let in and will not go away," Gibson told WJZ.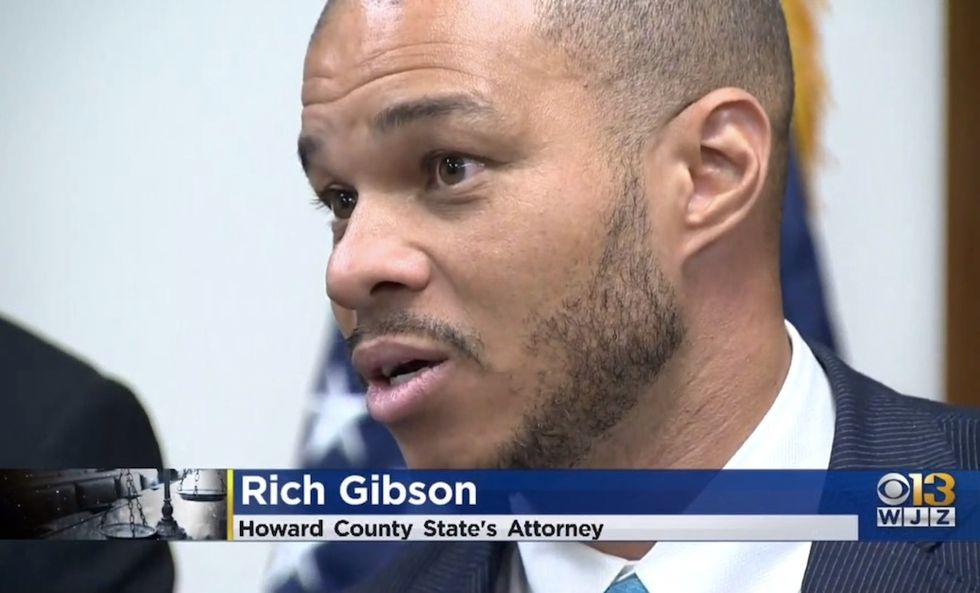 Image source: WJZ-TV video screenshot
Gibson added to the station that he believes Espinoza mistook Dorsey's home for his friend's home and thought he was being pranked.
"It is clear that there was no crime that occurred, although there was a terrible loss of life," Gibson added, according to WJZ.
Image source: WJZ-TV video screenshot
Along with the video, the state's attorney's office reviewed 911 calls, toxicology reports, and statements from the Dorseys and neighbors, Gibson added to the station.
Officials also met with the Espinoza family and their attorneys for two hours Tuesday to explain the decision not to charge Dorsey, WJZ said.
Dorsey's lawyer said in a statement to WJZ several days after the shooting that it was "a defense of last resort."
Want to leave a tip?
We answer to you. Help keep our content free of advertisers and big tech censorship by leaving a tip today.
Sr. Editor, News
Dave Urbanski is a senior editor for Blaze News.
DaveVUrbanski
more stories
Sign up for the Blaze newsletter
By signing up, you agree to our
Privacy Policy
and
Terms of Use
, and agree to receive content that may sometimes include advertisements. You may opt out at any time.