Business is heating up at an Iranian factory that makes U.S., Israeli, and British flags by the thousands every month for protesters to burn in the streets, Reuters reported.
The factory in Khomein, southwest of Tehran, is the largest flag factory in the country, the outlet said, adding that young men and women print the flags by hand before hanging them to dry — to the tune of 2,000 U.S. and Israeli flags per month during the busiest times.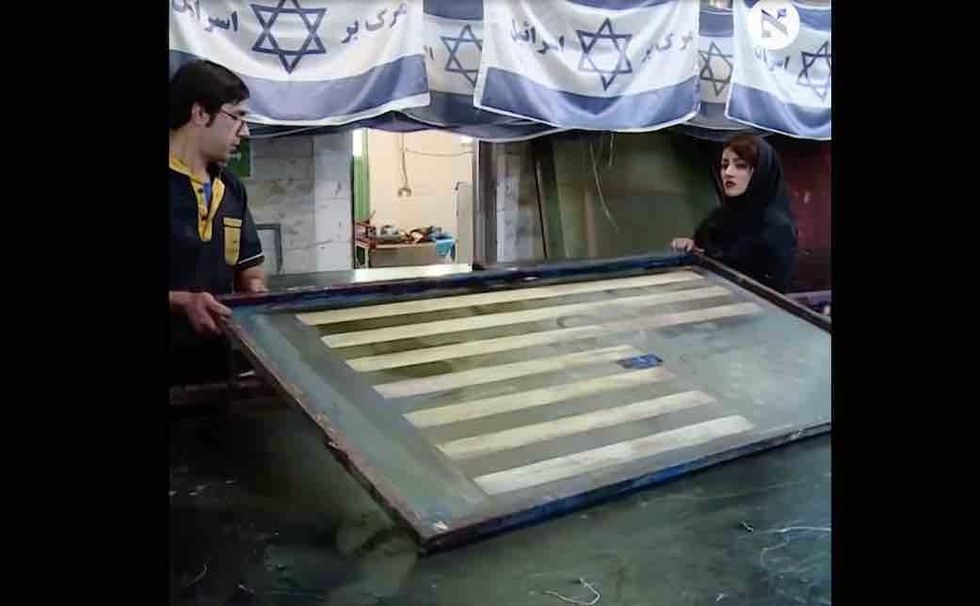 Image source: YouTube screenshot
Of course, the spike in tensions between the U.S. and Iran of late — punctuated by President Donald Trump ordering the killing of Iranian general and terror mastermind Qassem Soleimani — naturally ups the demand for the Stars and Stripes to set alight.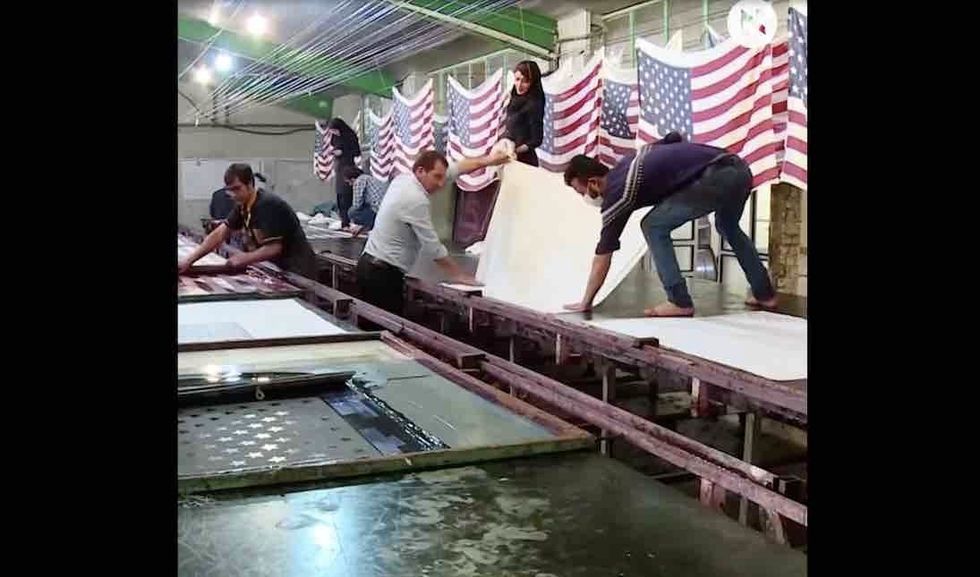 Image source: YouTube screenshot
What did flag factory officials have to say?

Ghasem Ghanjani, who owns the Diba Parcham flag factory, told Reuters:
We have no problem with the American and British people. We have [a] problem with their governors. We have [a] problem with their presidents, with the wrong policy they have. The people of America and Israel know that we have no problem with them. If people burn the flags of these countries at different rallies, it is only to show their protest.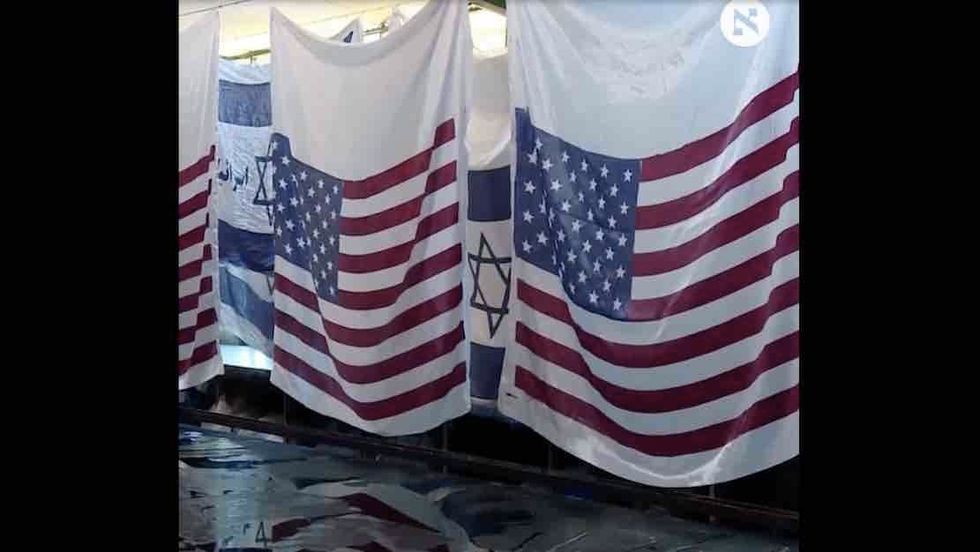 Image source: YouTube screenshot
The factory's quality control manager — who went only by Rezaei — added to the outlet that "compared to the cowardly actions of the United States, such as General Soleimani's assassination, [burning an American flag] is a minimal thing against them. This is the least that can be done."

Mixed messages?
But Reuters noted that many Iranians hit the streets last November to protest against the country's highest figures and chanted "our enemy is not the U.S., our enemy is here."
And earlier this month, protesters took to the streets of Tehran — calling for the resignation of Ayatollah Khamenei after Iran admitted to mistakenly shooting down a passenger plane — and actually refused to trample on large U.S. and Israeli flags.