A Michigan judge who was caught on video chewing out a 72-year-old cancer patient — and even saying she'd like to throw him in jail for failing to maintain his property's exterior — has apologized for her behavior.
Hamtramck Judge Alexis Krot said in a Tuesday statement that she's even reported herself to the Judicial Tenure Commission, which the Detroit Free Press says investigates judicial misbehavior in the state.
What's the background?
Burhan Chowdhury appeared before Krot in a virtual hearing earlier this month for violating a city ordinance requiring property upkeep.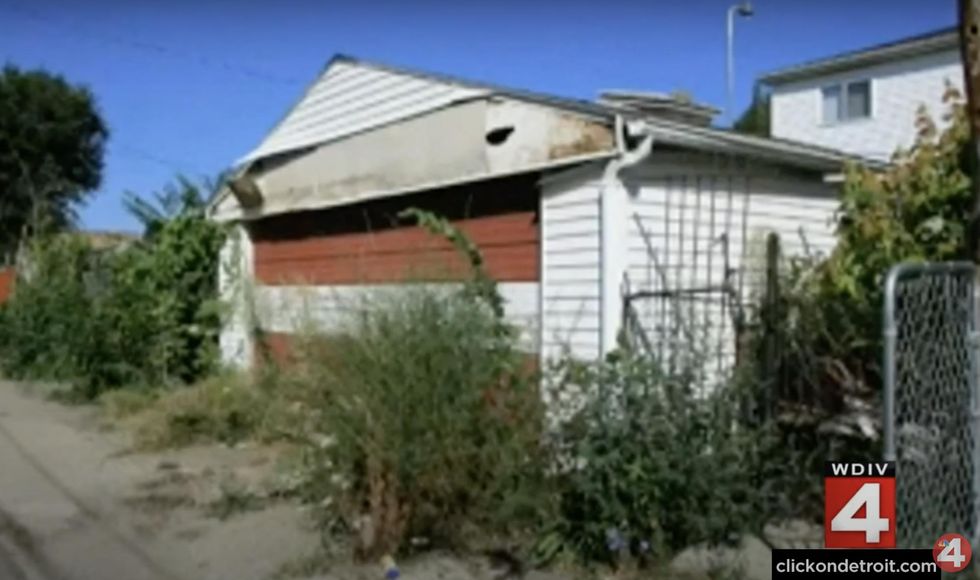 Image source: YouTube screenshot
Out of breath, Chowdhury explained that he's a "cancer patient" and "very old" and "very weak" and hasn't been able to "look after" the overgrown exterior of his property, Insider reported.
But Krot wasn't too sympathetic — or even cordial, telling Chowdhury he should be "ashamed." His offense was apparently so serious that Krot added, "If I could give you jail time on this I would."
The judge fined Chowdhury $100; the payment is due Feb. 1.
But when the defendant's son spoke up and asked Krot if the fine is "forgivable" due to his father's health, the judge got even more fired up.
"Have you seen that photo?" Krot hollered.
"I am very sick, ma'am," the elder Chowdhury replied.
"That is shameful! Shameful!" Krot yelled back. "The neighbors should not have to look at that! You should be ashamed of yourself!"
Chowdhury's son, Shibbir, told WDIV-TV his father was diagnosed with cancer of the lymph nodes in 2019 and that his treatments have taken a toll on his mobility. Shibbir Chowdhury added to the station that he and his mother have been trying to maintain the property.
"I usually take care of the stuff in the backyard and everything, but that time I was out of the country," Shibbir Chowdhury noted to WDIV, adding that the judge "should have [spoken to] my father more politely."
The family told the station the overgrowth has been cleared and that they will pay the fine.
Backlash
After Krot's behavior toward the elderly defendant went viral, a petition to remove her from the bench began circulating and has attracted over 234,000 signatures as of Friday morning.
Krot's antics also drew criticism from immigrant advocates who said the incident reflected hostility that some minorities and immigrants face in local courts, the Free Press added.
'I made a mistake'
And while WDIV reported that Krot — who was elected to the bench in 2018 — wasn't permitted to comment on the story, she soon issued her apology.
"I made a mistake," she wrote. "I acted intemperately. I'm very embarrassed that I did so. I apologize to the person who appeared before me and to our entire community for having failed to meet the high standards that we expect of our judicial officers and that I expect of myself."
Krot added, "When someone appears before me and has made a mistake, I expect them to own up to it. I expect nothing less of myself. No ifs, ands or buts: that is the reason I self-reported my behavior to the Judicial Tenure Commission. I had no legal duty to report myself to the Commission, but I did so because, like apologizing to the community, it was the right thing to do. I will continue to hold myself to the standards I set for others."
Hamtramck Judge apologizes to 72-year-old cancer patient after shaming him for weeds youtu.be