"American Idol" judge Katy Perry melted down in tearful tirade after the audition of a contestant who survived a Texas school shooting, hollering that "our country has f***ing failed us!"
What are the details?
The contestant — 21-year-old mattress salesman Trey Louis — performed Whiskey Myers' 2016 song "Stone" for Perry and fellow judges Lionel Richie and Luke Bryan, Variety reported.

After his performance, all the judges gave Louis a standing ovation. When Bryan asked Louis why he's trying out for "American Idol," Louis recounted living through the 2018 Santa Fe High School massacre.
"I'm from Santa Fe, Texas. In May 2018, a gunman walked into my school," Louis said before pausing to compose himself. "I was in Art Room 1. He shot up Art Room 2 before he made his way to Art Room 1. I lost a lot of friends. Eight students were killed. Two teachers were killed. It's just really been negative, man. Santa Fe's had a bad rap here since 2018."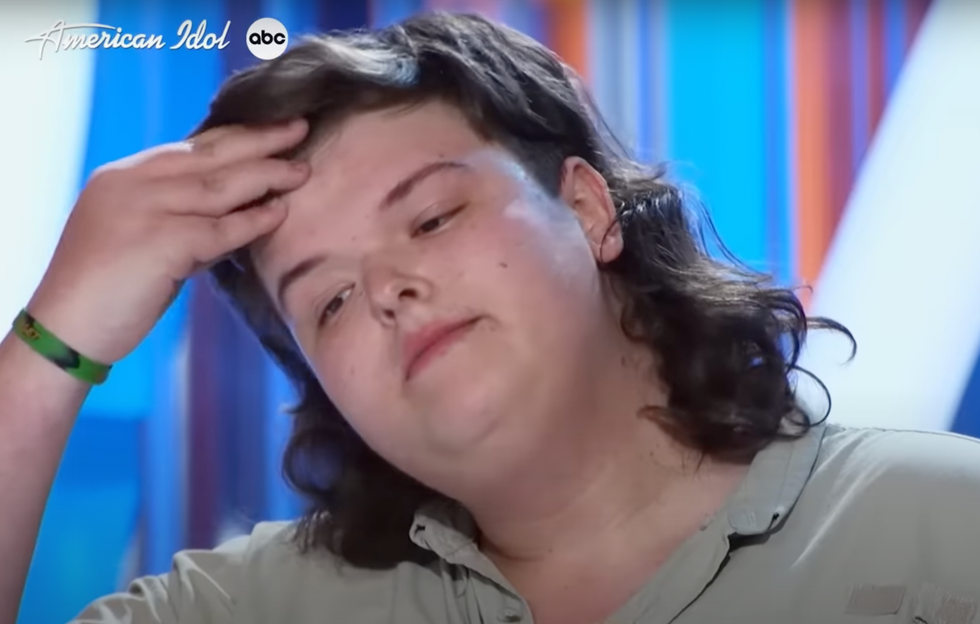 Image source: YouTube screenshot
All the judges got visibly emotional over Louis' words, but Perry was most demonstrative, at first putting her head in her hands and weeping.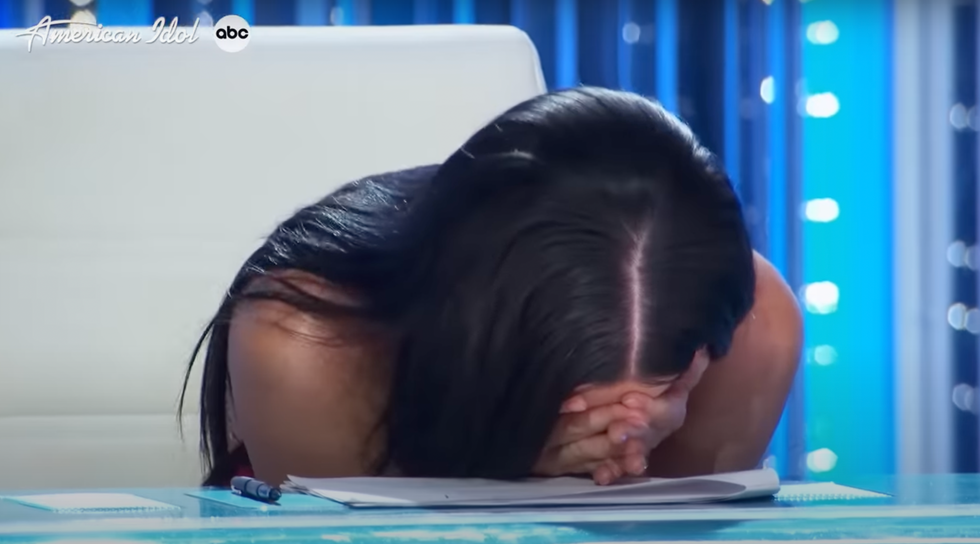 Image source: YouTube screenshot
Then she let loose a tsunami of rage.
"Our country has f***ing failed us!" she hollered, according to Variety.
"Facts," Louis replied.
"This is not OK! You should be singing here because you love music!" she continued.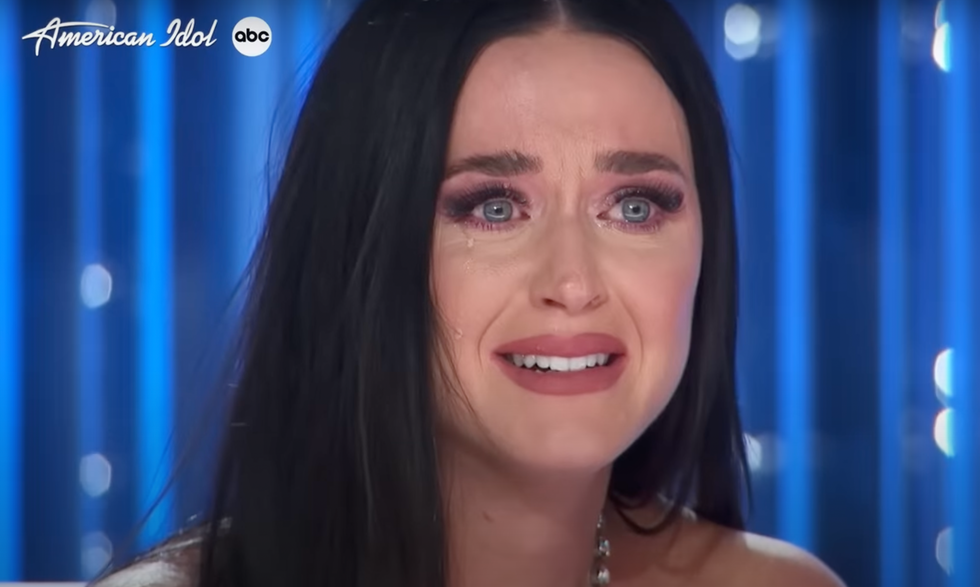 Image source: YouTube screenshot
"It's true," Louis answered.
"Not because you had to go through that f***ing bulls**t!" Perry continued, according to the magazine.
"I agree," Louis replied.
Perry, still crying, added that "you don't have to lose eight friends! I hope that you remind people that we have to change. Because, you know, I'm scared, too!"
"It's terrible, Katy, horrible," Louis said.
"We have tolerated this for so long, for too long," Richie noted. "It's become a norm."
"And we've gotta change," Perry said.
"True; I agree," Louis said.
"And I hope you can just lead," Perry told him.
"For myself, for my school, and for you?" Louis responded. "You got it."
Not surprisingly, all three judges voted to advance Louis to the Hollywood round of competition.
Trey Louis Chases Positivity With His Music And Sings "Stone" by Whiskey Myers - American Idol 2023youtu.be
Like Blaze News? Bypass the censors, sign up for our newsletters, and get stories like this direct to your inbox. Sign up here!