A last-minute phone call from attorneys of "Empire" actor Jussie Smollett — whom Chicago police sources say orchestrated an alleged racist, homophobic attack upon himself last month — convinced prosecutors to delay testimony Tuesday of two men once considered potential suspects in the incident, WBBM-TV reported.
Brothers Ola and Abel Osundairo — who admitted Smollett paid them to pull off the attack, law enforcement sources said — were moments away from testifying to a Cook County grand jury before Smollett's defense team persuaded prosecutors to postpone the testimony due to new evidence, the station said.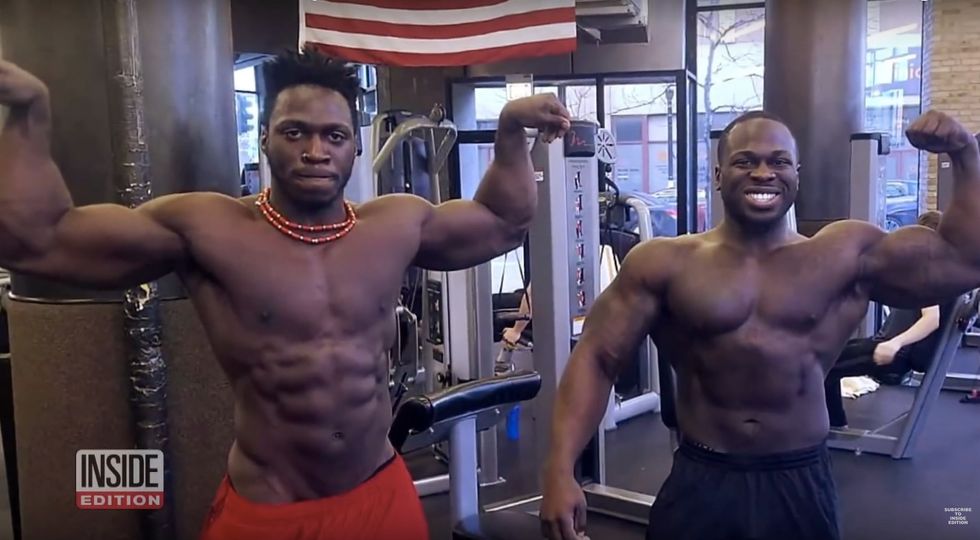 Image source: YouTube screenshot
The testimony would have been the first step toward indicting Smollett for filing a false police report, WBBM reported.
The brothers said they were paid $3,500 to pour a chemical on the actor, place a rope around his neck, and yell racist and homophobic slurs, the station said, adding that two sources indicated the brothers used a ride share vehicle to get to the Streeterville neighborhood and were caught on camera appearing nervous.
WBBM sources also said one of the brothers bought the rope used in the incident at Smollett's request — which the actor paid for — from the Crafty Beaver Hardware Store in the Ravenswood neighborhood over the weekend of Jan. 25.
More from the station:

Sources said one of the brothers held the rope and poured bleach while the other wore a plain red hat and yelled slurs at Smollett.

The sources say the red hat was bought at an Uptown beauty supply store and that the attack was supposed to happen before Jan. 29. The brothers told detectives the three men rehearsed the attack days prior to it happening.
What else?
It's recently surfaced that Smollett pleaded no contest in 2007 to misdemeanor charges of DUI, driving without a license, and providing false information to a police officer, including false impersonation.

In addition, federal investigators are looking into whether Smollett is responsible for a threatening letter addressed to him and sent to the Chicago studio for "Empire" about a week before the alleged attack.
The brothers — one of whom has appeared on "Empire" while the other was reportedly Smollett's personal trainer — reportedly told authorities Smollett paid them to stage the attack after getting mad that the threatening letter didn't get as much attention as he wanted.
The brothers have since issued a public statement saying they are not racist, homophobic, or anti-Trump and are American citizens born and raised in Chicago.
Smollett's attorneys have denied the brothers' claim that he orchestrated the attack.
About a dozen search warrants have been issued in the case, WBBM said, including for Smollett's financial and phone records. The station said detectives are waiting for those records to come back.