Left-wing filmmaker Rob Reiner — arguably known as much for his hatred of President Donald Trump as for his directing prowess — conflated "white evangelicals" with "white supremacists" in a Saturday Twitter post:
"Every elected Republican knows that this President is guilty of countless Impeachable offenses," Reiner wrote. "But they, along with many White Evangelicals & White Supremacists have made a pact with [Vladimir] Putin. But unlike a pact with the Devil, this one can be unsigned."
'Rob — you need professional help'
Reiner's tweet received over 37,000 likes as of Monday morning, however, a cursory review of the replies at the top of his feed reflect overwhelming disdain for the "All in the Family" alum's point of view:
"Rob — you need professional help. You have become unhinged with [Trump Derangement Syndrome]."
"OK boomer."
"Hahahaha OMG this is hilarious! Keep it up #MAGA2020Landslide #TDS all the way."
"Wow....drugs?"
"We understand...too scared to leave it to the voters in 2020?"
"Is there a psychiatrist in the House?"
"The lights are on but nobody is home, Rob. Chill."
Oh, and there was a parting shot from Reiner's back-in-the-day TV father-in-law, Archie Bunker: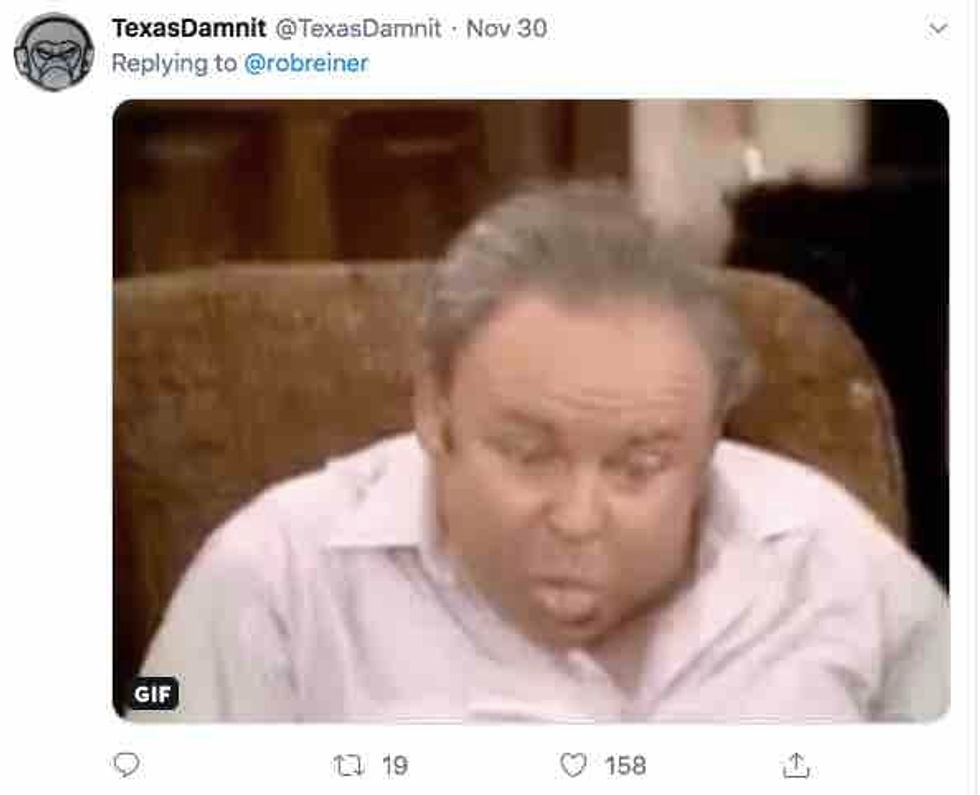 Image source: Twitter
Anything else?
Reiner's Twitter feed of late contains what appear to be daily barbs tossed at Trump and his supporters, which isn't too surprising given the Hollywood heavyweight's behavior since Trump took office:
(H/T: BizPac Review)