After a 38-year-old man broke into a San Diego home early Tuesday morning, the 54-year-old homeowner confronted and began fighting him, police told KFMB-TV.
But the homeowner was at a disadvantage — the intruder began stabbing him, the station said.
To the rescue, however, was the homeowner's 20-year-old son who grabbed a gun and shot the intruder, KFMB said.
The suspect ran out the back door and landed in the home's pool, the station said, adding that he was removed from the backyard pool and pronounced dead at the scene after police arrived.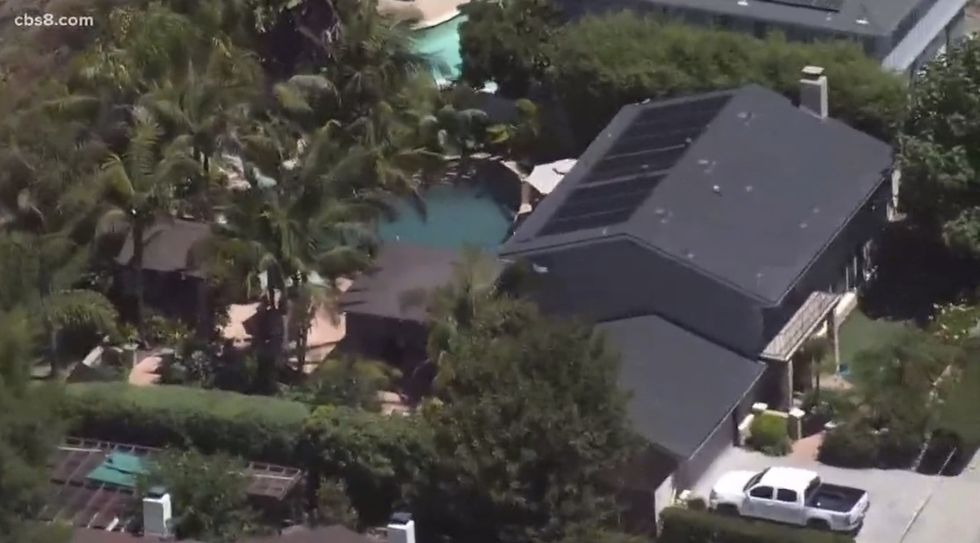 Image source: KFMB-TV video screenshot
What happened to the homeowner?

Police found the homeowner on the floor with stab wounds to his upper body, KFMB said. He was taken to the hospital and listed in stable condition, the station said. The homeowner was still in hospital Tuesday night, the station added.
Neither the name of the homeowner nor the name of the suspect were released, KFMB reported, adding that the street was closed while homicide detectives investigated the shooting.
Gun lock-up law

The incident occurred just a day after the San Diego City Council voted to pass a law requiring homeowners to lock up their firearms at home, the station said.
Those backing the measure believed it would save lives, KFMB noted, while critics argued for the need to quickly access guns for self-defense.
Police declined to comment regarding if the gun used in the reported home invasion was locked up, the station said.
(H/T: USA Carry)