There's good news concerning the story about an individual who kicked and damaged the door of an Ohio sign store last weekend — and the store owner who stuck a large "WANTED" poster on the door, complete with surveillance video images of the crime, in hopes that the person responsible would be caught.
Well, the resolution was way better than that: The culprit confessed — and his mother held him accountable, WJW-TV reported.
What's the background?
Surveillance video caught the moment a suspect walked toward Aaron Sign Shop on Turney Road in Garfield Heights early last Saturday morning and began kicking the glass door, WOIO-TV reported.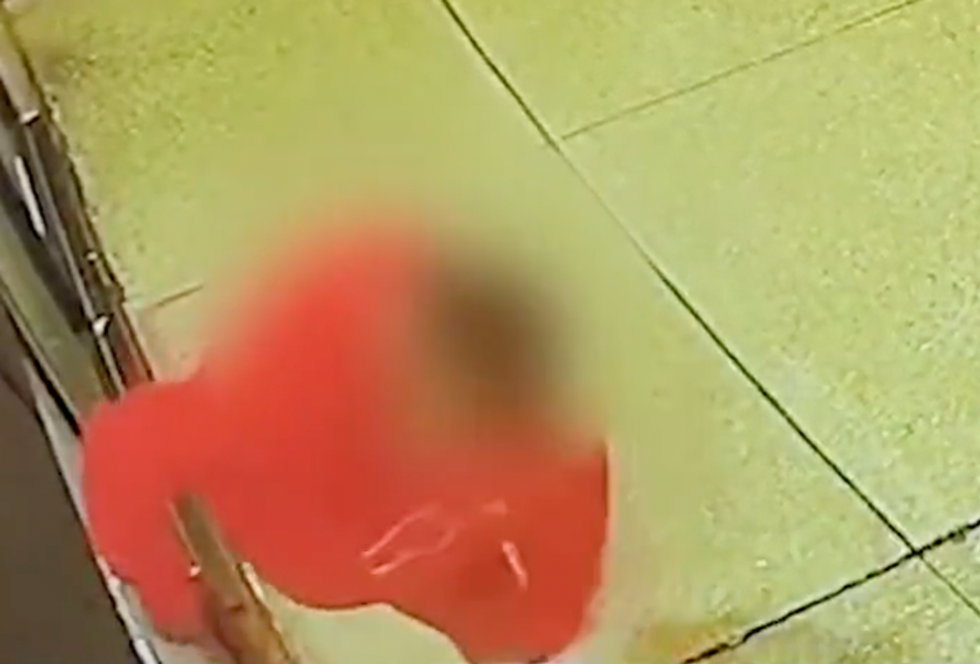 Image source: WJW-TV video screenshot
The backward kicks didn't result in a complete break, so he eventually gave up, the station said.
Unfortunately the door was damaged to the tune of $600, WOIO said.
Store owner Jim Grenig told the station his deductible made using insurance not worth it, so he decided to pay for the repairs out of his own pocket.
But in hopes of identifying the person responsible, Grenig created his very own "WANTED" poster — complete with video images of the culprit in the act — and he put the sign right on the door that was damaged.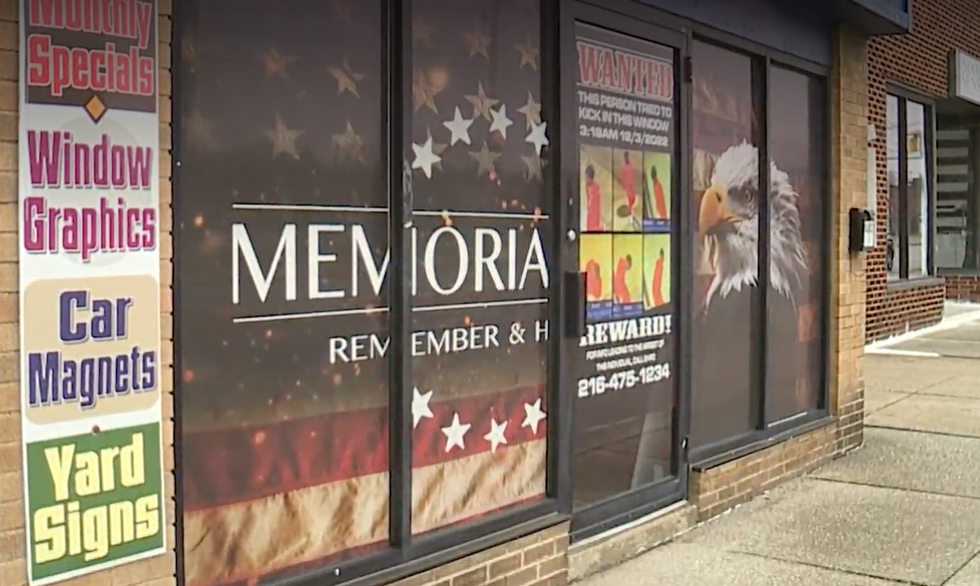 Image source: WJW-TV video screenshot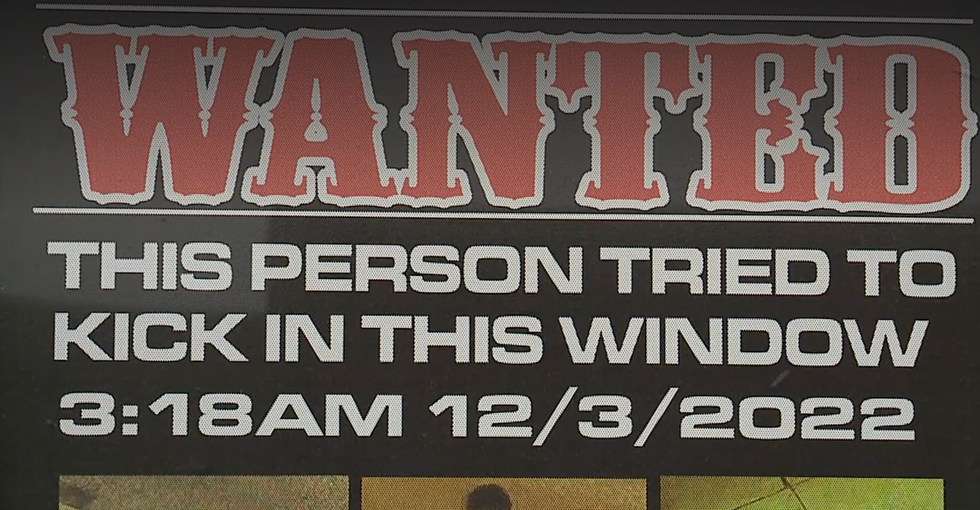 Image source: WJW-TV video screenshot
Grenig told WOIO he wanted to "embarrass" the guilty party in hopes that the person would "maybe come forward and admit what he did. I had the means to kind of punk this guy out a little bit, and what better way to do it than to advertise on my own sign shop window? He took that away from me for what I was advertising, so I'm gonna give this guy his 15 minutes of fame in the limelight, hoping someone in our neighborhood recognizes him, comes forward, and we move on from this."
Quite the turn of events
Grenig on Wednesday morning got a call from a woman who said her son admitted to the act and wanted to apologize and make amends, WJW reported.
"He said, 'Mom, I did something wrong. I'm on the news. I'm afraid to even go to work,'" Grenig told the station.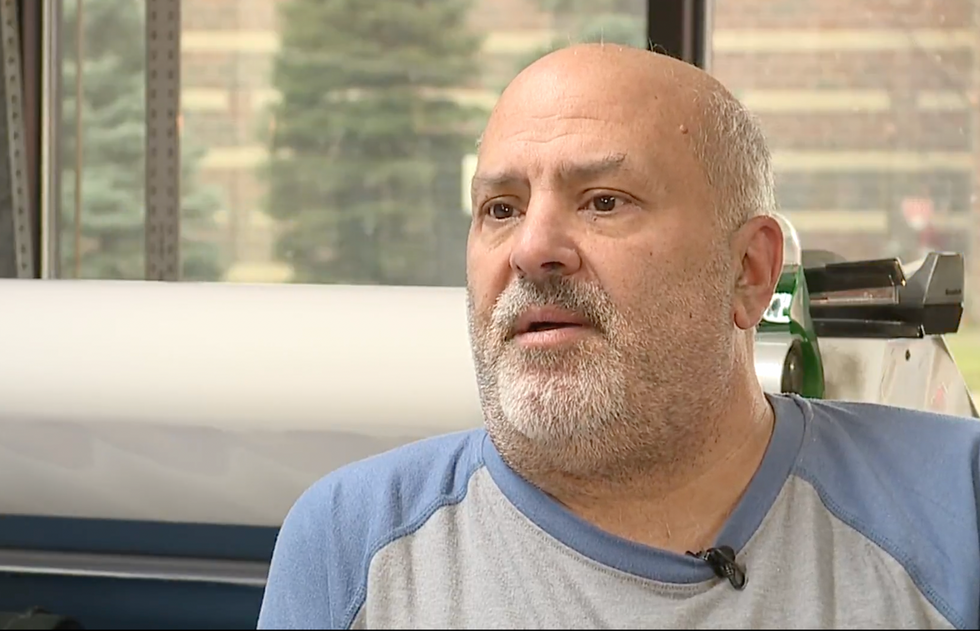 Jim Grenig Image source: WJW-TV video screenshot
WJW said the woman brought her son to the shop, where he apologized in person and explained himself.
"The young man was here in Garfield Heights at a bar on Friday night where he got jumped and pistol-whipped, had a little bit of alcohol, he was discombobulated, he was hurt, wasn't thinking right, came over, kicked the door," Grenig noted to the station.
Not only did the store owner get an admission and an apology, the mother and her son signed a contract stipulating that he will pay Grenig for the damage he caused in monthly installments, due in full by March, WJW said. Grenig, as part of the contract, removed the "WANTED" poster, the station added.
There's even video of her son signing the contract and shaking hands with Grenig: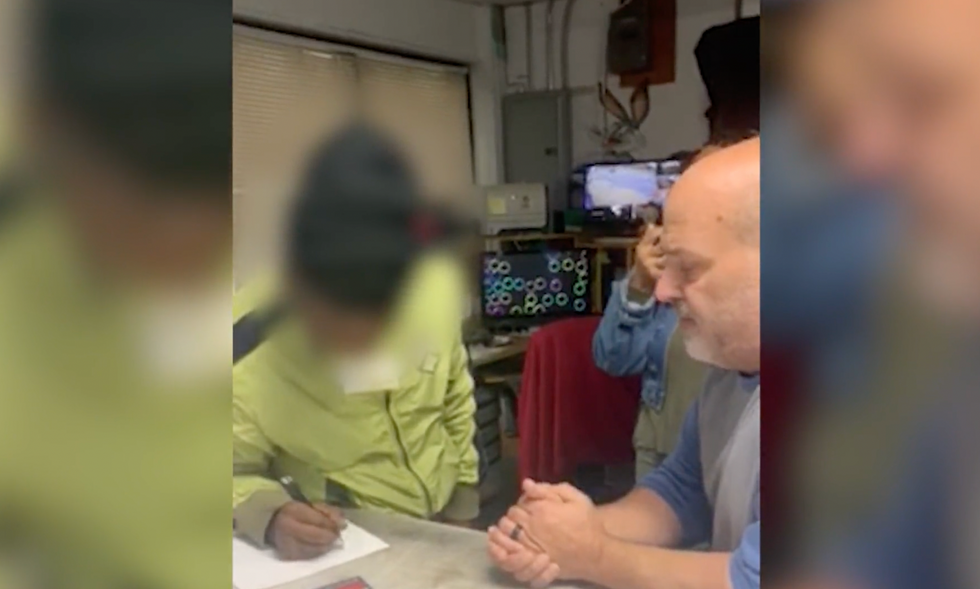 Image source: WJW-TV video screenshot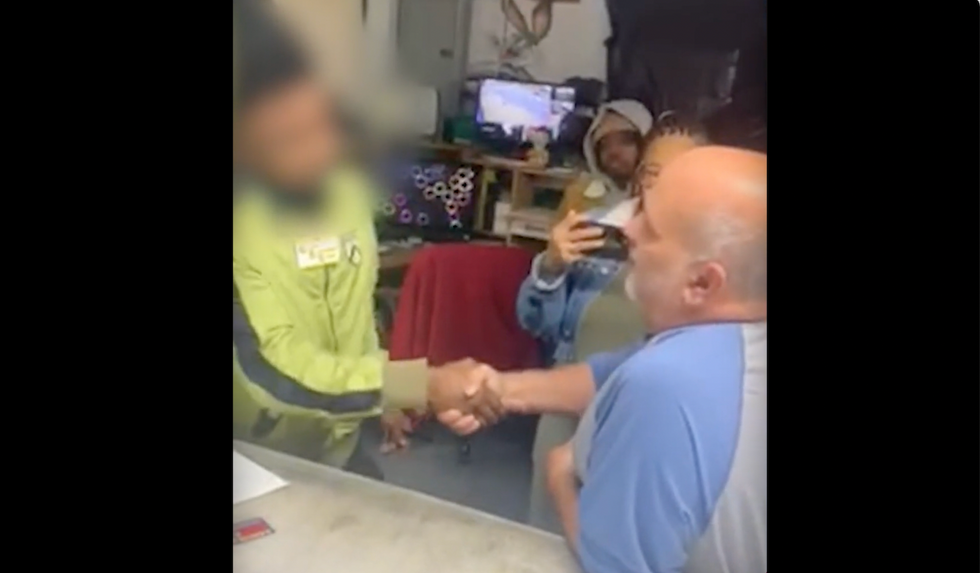 Image source: WJW-TV video screenshot
"I was mad," Grenig admitted to WJW, adding that "I wanted harm, I wanted retribution, I wanted this and that ... for all the people that I've known in my life before that gave me breaks, I gave this kid a break."
He was especially touched by the mother's actions, telling the station he has "a lot of respect for this mom. You could tell that she loves her child, she's concerned about him." Grenig added to WJW that the "mom took the bull by the horns and made it happen. She brought her son to me."
Garfield Heights Mayor Matt Burke told the station that "for this parent to do what she did, that is incredible. That is an incredible way to parent, and it should be set as an example of what other parents could do as well."