Police told the station 27-year-old Bethel M. Bekele allegedly entered the Upper Sandusky store around 4:30 p.m. wielding the machete and struck Keris multiple times, killing her.
Investigators told WJW that Bekele took off from the store before law enforcement arrived but was found a short time later in the 100 block of South Fifth Street near the Wyandot County Sheriff's Office.
Bekele was booked on one count of aggravated murder, the station said, adding that additional charges could be leveled, the motive is unclear, and it isn't known if the suspect and victim knew each other.
The Ohio Bureau of Criminal Investigation processed the crime scene, and the Wyandot County Major Crimes Unit is investigating, WJW said.
'I can't imagine what they're going through'
Family and friends remembered Riebel as bundles of flowers were laid near the store beyond the crime scene tape Monday night, the station said.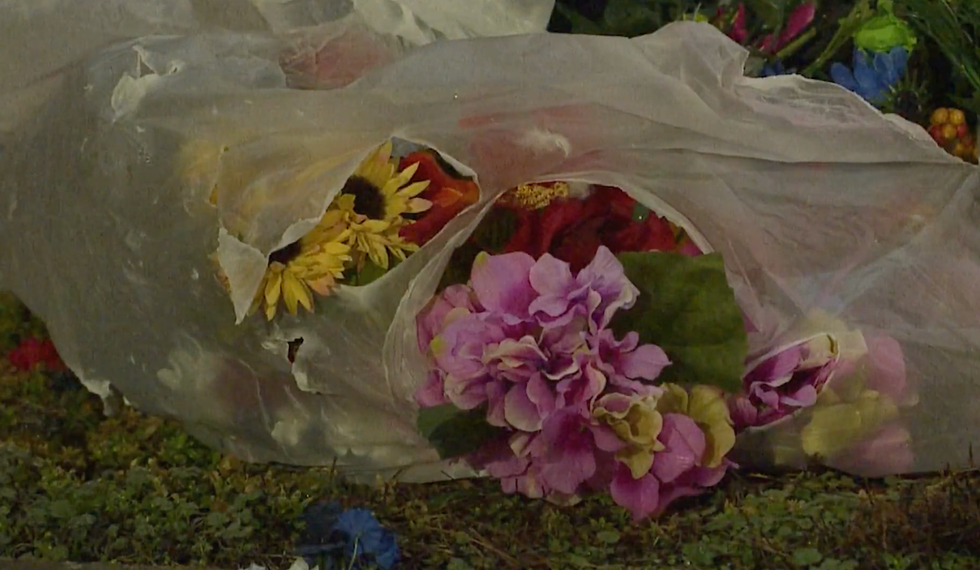 Image source: WJW-TV video screenshot
"I can't imagine what they're going through," Kevin Simonis told WJW, presumably in reference to Riebel's young husband and their families.
The station said Simonis shops at the store and knew Riebel: "Me and my girlfriend both were in shock. We come out here all the time. We constantly see her."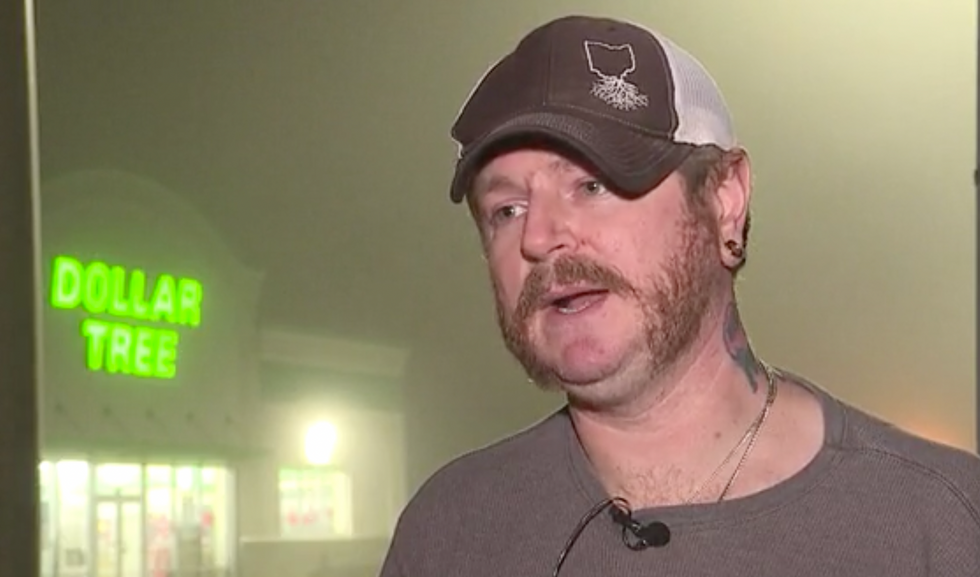 Image source: WJW-TV video screenshot
A GoFundMe campaign was launched to help cover funeral expenses, WJW said.
"She was always so nice and so caring," Simonis added to the station. "Very bubbly, very outgoing, and the type of person who'd, like, take the shirt off her back for anybody and not hurt a fly, honestly."
Simonis added to WJW that he "can't imagine going through that, even to lose a child at all. I have a 17-year-old and just the thought of that" before he paused and began tearing up.
After gathering himself, he added to the station that "it really hits hard."