Let's say you're a Houston municipal employee taking non-emergency calls when an anonymous tipster claims to have entered an abandoned house a week or so before with a buddy to smoke marijuana — and the pair thought they were hallucinating when they saw a real, live tiger in there.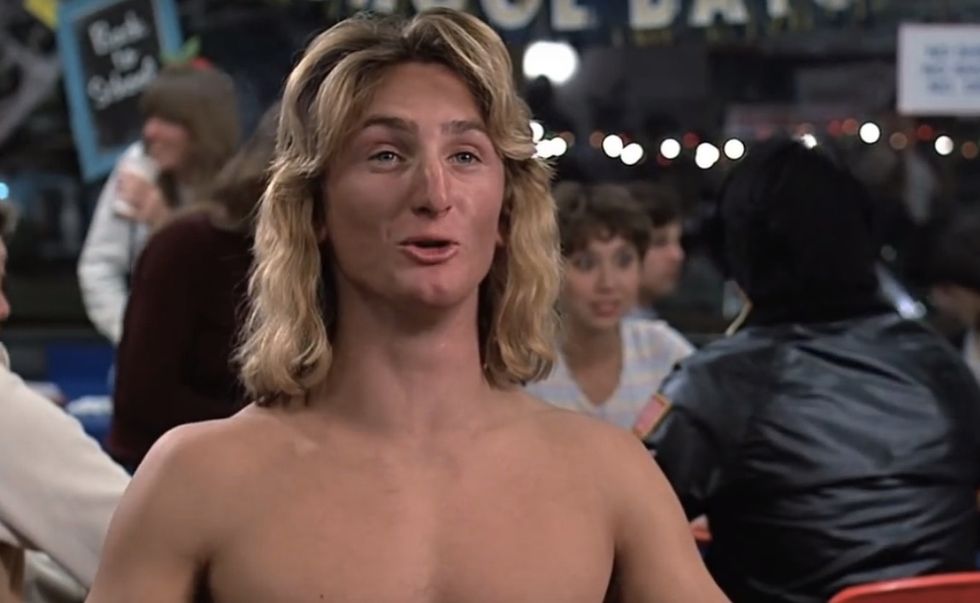 Image source: YouTube screenshot
What do you do?
In this case, the rather unbelievable call was transferred to BARC Animal Shelter, which obtained a warrant from police to search the home, KHOU-TV reported — and voila, on Monday a 1,000-pound female tiger was indeed found in the garage inside a "rinky-dink" cage with nothing but a screwdriver and a nylon strap holding it shut, police told KPRC-TV.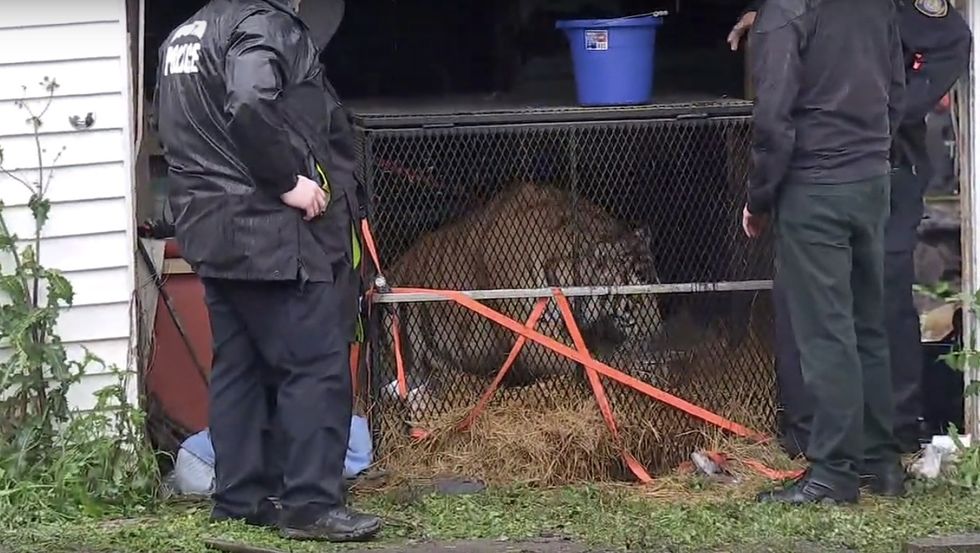 Image source: YouTube screenshot
Crews nicknamed the tiger "Tyson" from the movie "The Hangover," KHOU said, adding that officers said Tyson was well fed and in good shape but badly housed.
The police department's Major Offender Animal Cruelty Unit and BARC tranquilized Tyson so they could move the animal to BARC for the night, KHOU said.
On Tuesday, an undisclosed Texas animal sanctuary was bringing Tyson there, the station said, adding that the animal sanctuary location isn't being made public while an investigation into who owns the tiger continues.
"A pretty small cage inside basically a garage in a house that didn't look like it was in the best shape," Lara Cottingham with the city of Houston told KPRC. "So it was important that we get it out of that situation."
Neighbor Pablo Briagas told KHOU seeing Tyson was an unsettling experience.
"It's big and it's scary," he told the station. "A lot of kids around the street, too. My kids ... the neighbor has kids, so, it's scary."
Anything else?
It's legal in Texas to own a tiger if the owner has a wild game permit, KHOU reported, but it's illegal to have a tiger in Houston, so the culprit once found could face a hefty fine.