"As I left there, I got to thinking that there's got to be a better way," he told KPLR.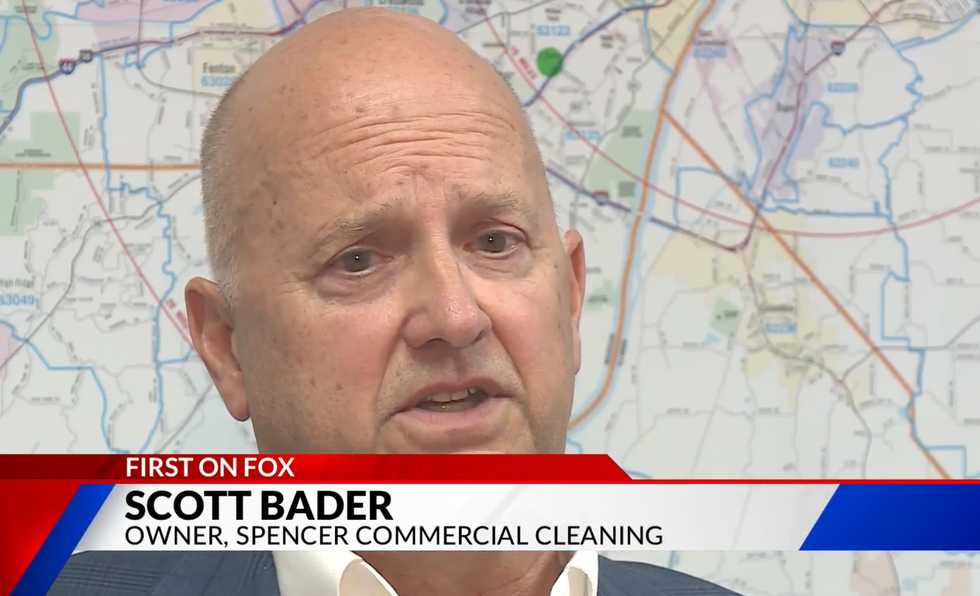 Image source: KPLR-TV video screenshot
With that, Bader researched ways to combat smash-and-grab theft and found that security fogging systems — which blast fog into a room whenever intruders enter — were used in Europe, the station said.
"When the fogger goes off, you can't see what you're trying to steal," Bader explained to KPLR.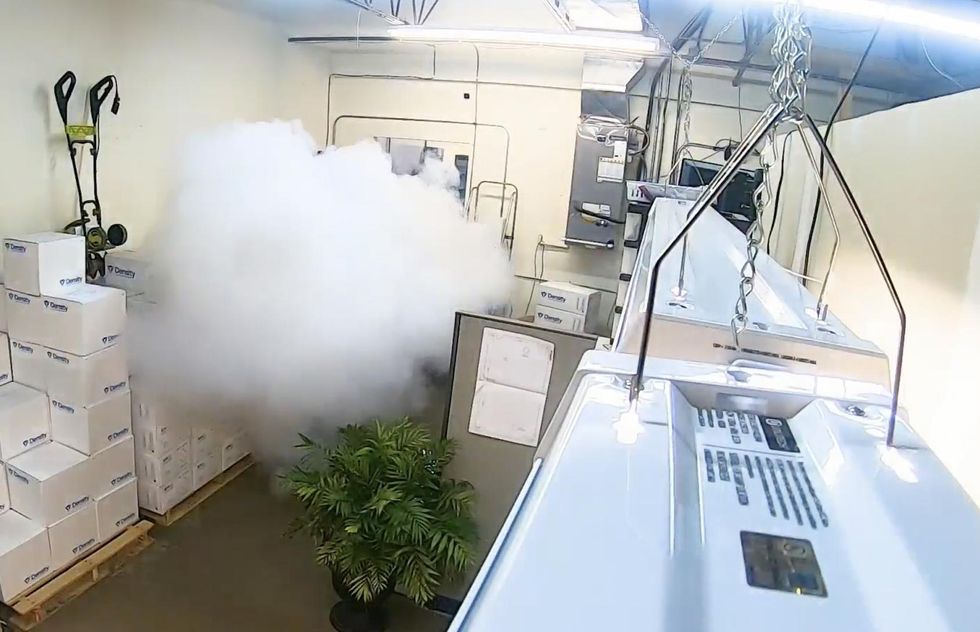 Image source: KPLR-TV video screenshot
He shared surveillance video of the system at work during a burglary attempt in Europe, and it showed intruders entering a business and then running out as soon as the fog appears, the station said.
Bader added to KPLR that security fogging systems have been used successfully for more than a decade outside the United States, noting that in one area of the United Kingdom, a jewelry shop gave it a try — and soon all the other jewelers on the street did likewise.
Bader told the station that crooks who run into the fogger — a more active deterrent than traditional alarms — "usually go right back out where they came in."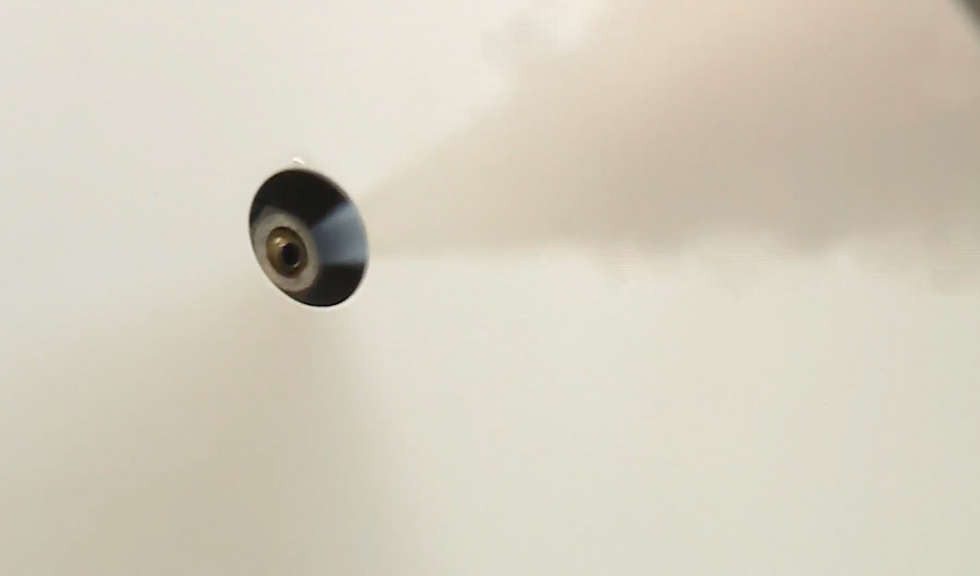 Image source: KPLR-TV video screenshot
A start-up is born
Bader recently launched DensityUSA, and his president — Mike Egel — demonstrated the fogger for KPLR.
"Within a matter of seconds, the fog began filling the room," the station said. "[Egel] said the device can be set to unleash the thermally generated fog for different lengths of time, depending on the size of the area being protected."
Egel also told the station the fog won't harm crooks or damage products, and the system can be controlled remotely through an app.