Surveillance video caught the moment a man walked up to a Philadelphia Parking Authority officer last week and shot him from behind on a sidewalk in a broad-daylight attack.
What are the details?
Video shows the suspect walking up to the 37-year-old officer from behind and shooting him in the ear and shoulder around 4 p.m. Friday in the 4500 block of Frankford Avenue, WPVI-TV reported.
The officer — identified by his employer as Timothy McKenzie — collapsed on the sidewalk before help arrived, the station said.
McKenzie is in stable condition, WPVI said.
"It's brazen, and it's something we're definitely gonna do everything we can to solve immediately," Philadelphia Police Deputy Commissioner Frank Vanore said, according to the station.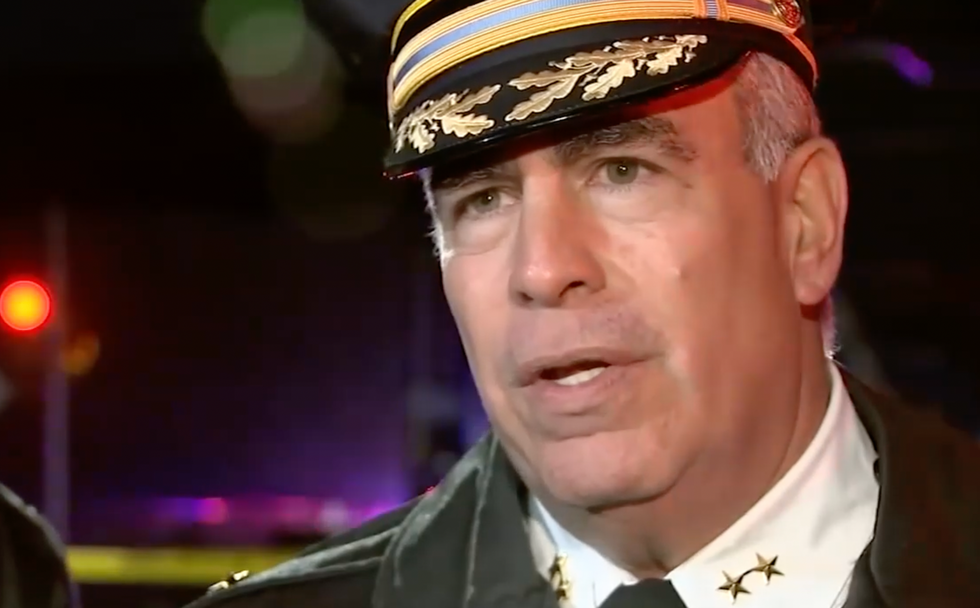 Philadelphia Police Deputy Commissioner Frank VanoreImage source: WPVI-TV video screenshot
It's unclear what sparked the shooting, WPVI said, adding that McKenzie is assigned to the Frankford neighborhood and is well known in the community.
"I speak to him every day," Bamba Sisoko told the station. "He's a good guy, really nice guy."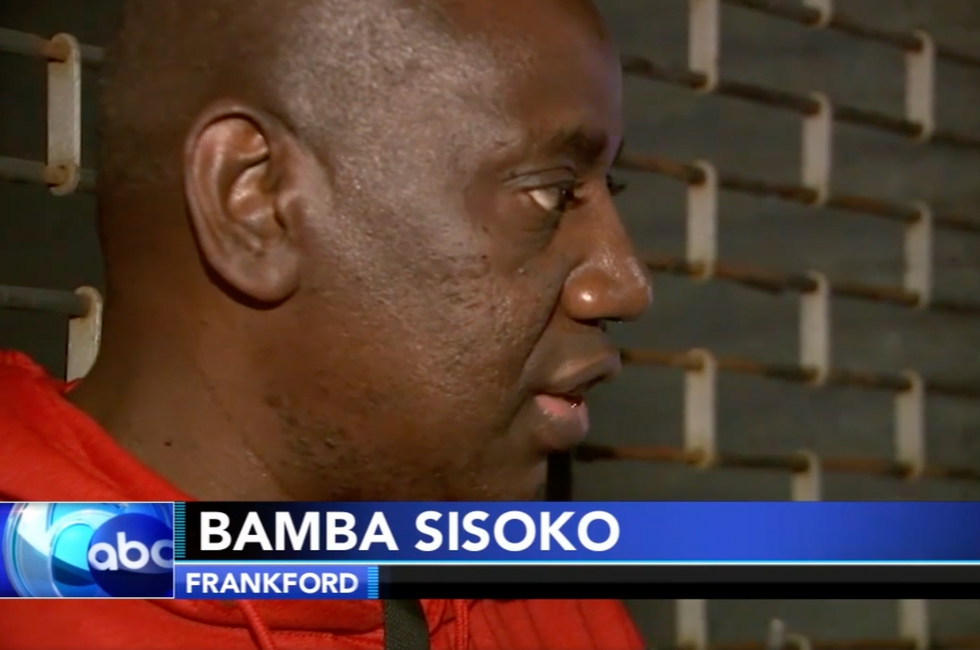 Image source: WPVI-TV video screenshot
"I prayed for him," Michael Maltman added to WPVI. "I just pray to God that this ends up stopping sooner or later because people are ruining each other's lives."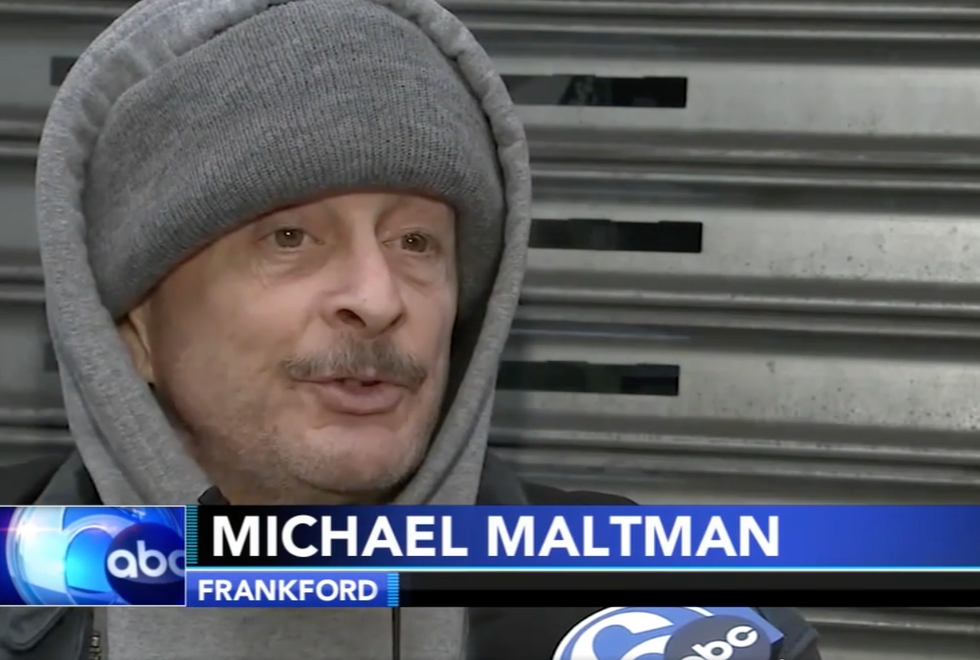 Image source: WPVI-TV video screenshot
What do we know about the suspect?
The suspect is described as about 5-feet-9 to 6-feet tall with a thin build, the station said, adding that he was seen wearing a navy blue hooded sweatshirt, green cargo pants, black mask, gloves, and black boots.
Police added that the suspect had a silver revolver and fled to the 1500 block of Gillingham Street toward Griscom Street.
WPVI said the suspect should be considered armed and dangerous, and anyone with information is asked to call police at 215-686-TIPS.
Anything else?
The City of Philadelphia and the Philadelphia Parking Authority each have offered $10,000 — $20,000 total — for information that leads to an arrest and conviction of the suspect, WPVI said.
"While Tim continues to improve as each day passes, we must do our part to assist law enforcement in apprehending the criminal who was intent on killing one of our enforcement officers," PPA Board Chair Beth Grossman said, according to WPVI. "We hope this $20,000 reward assists our police in capturing this criminal assailant."