© 2023 Blaze Media LLC. All rights reserved.
Twitter 'day in a life' video indicates lots of downtime, very little actual work
A female Twitter employee shared a video that ostensibly gives viewers a glimpse of a typical day at the Twitter office. But rather than convince people that, once he takes over, Elon Musk should retain the current staffing levels and culture that Twitter has, the video instead suggests that employees at Twitter are spoiled and petulant and do not deserve the luxurious, spa-like office facility they've been given.
On Wednesday evening, the famed Twitter account Libs of TikTok shared a video entitled "Day in my life at the Twitter office!" from the TikTok account @rachelkuruvila. In it, a woman, likely Kuruvila, uses her phone camera to take a tour of the main Twitter office building, which seems to have few people and little actual office space. The vast majority of the square footage appears to be dedicated to meditation, exercise, food and beverage consumption, and relaxation.
The woman begins the video with an iced matcha, essentially a cold-brewed version of green tea, at the Perch, the Twitter coffee shop that Elon Musk visited earlier this week.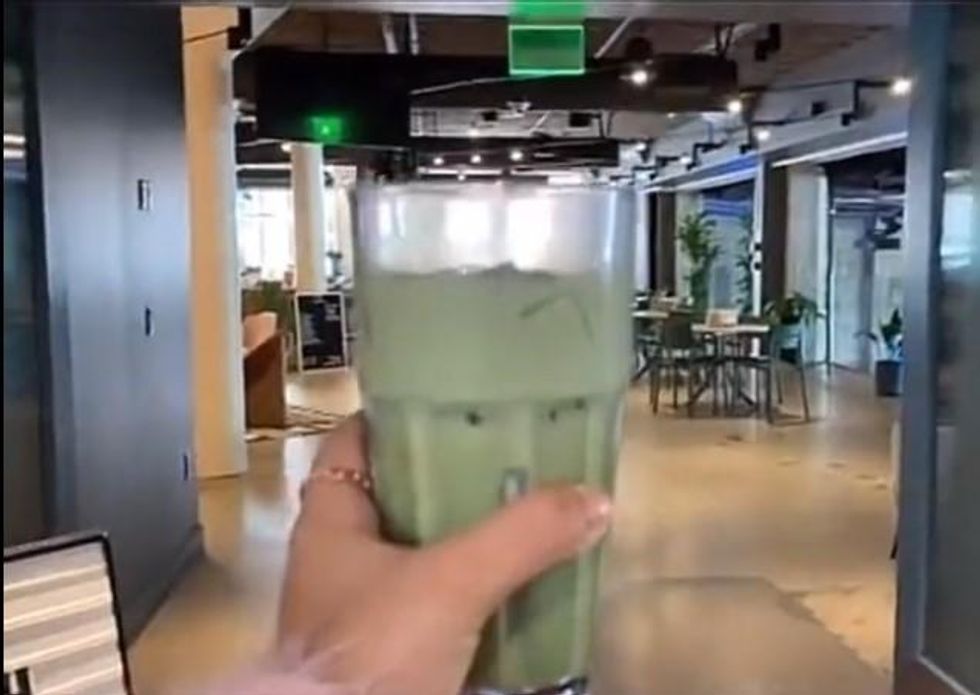 Screen shot of Twitter video
She then schedules a half-hour meeting in a "pod" room, which she celebrates because it is "literally noise canceling." She then shows a brief shot of a woman, perhaps Kuruvila herself, who appears to be in a meeting, but otherwise, she shows no work having been conducted in this pod.
After the meeting, the woman then treats herself to a freshly prepared meal in a cafeteria.
"Look how delicious this food looks!" she exclaims.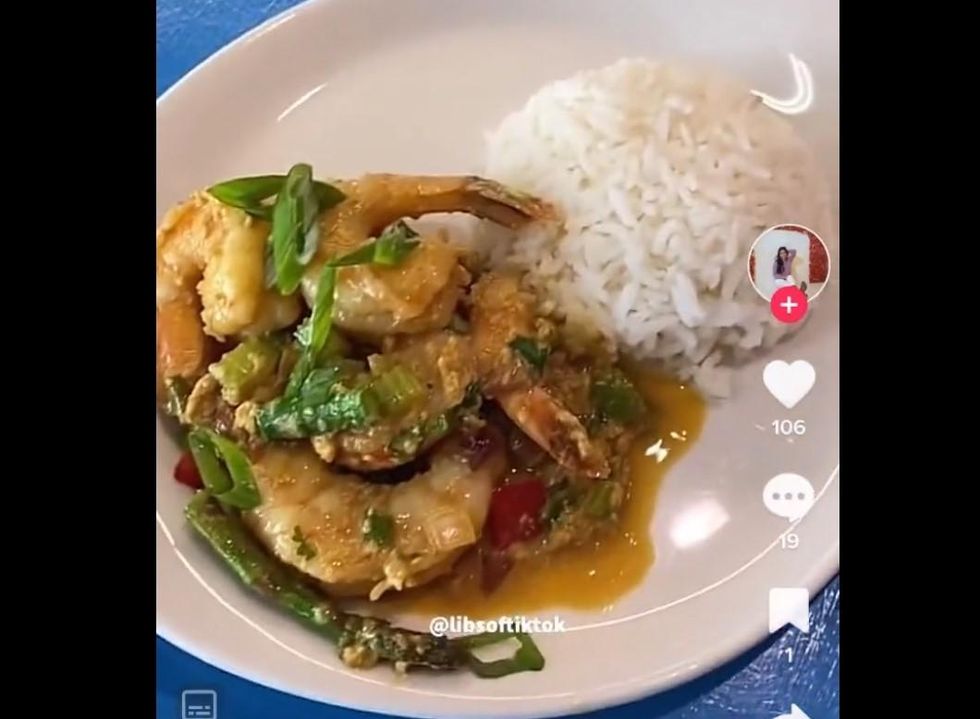 Screen shot of Twitter video
From lunch, she proceeds to a room that she describes as a "log cabin area." She admits that she does not understand the true purpose of the room, but reveals that she and her friends use it to "unwind a bit" with foosball.
She also takes a brief tour of a private meditation room and a group yoga room. Though she did not have time to avail herself of group yoga during her trip, she gushes that both rooms are "really cool."
She then mentions conducting "a couple more meetings" because she and two other women had "a ton of projects that we needed to knock out." She pans the camera to three women in a meeting room. She also shows several bookshelves filled with books, but otherwise shows nothing about the meetings they held or the "projects" they may or may not have been able "to knock out."
Screen shot of Twitter video
She does then venture to the "library," which does not appear to have any books. She claims to have gotten some more work done there, but the only work we see her do is prepare herself an espresso.
Before "leaving for the day," she grabs a glass of red wine, which Twitter has on tap, and makes her way to the rooftop to enjoy the late afternoon weather with perhaps a rousing game of cornhole, though we never see her or anyone else actually play.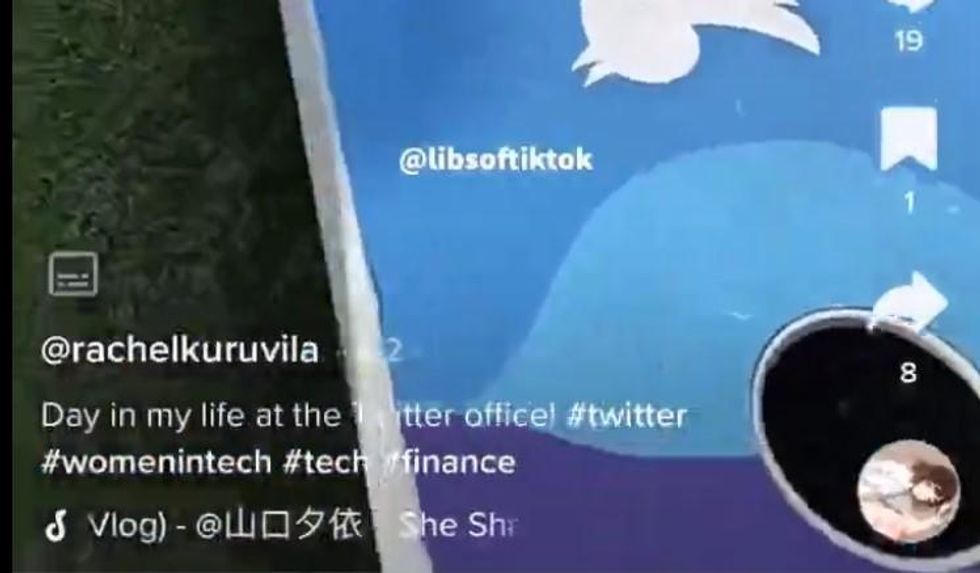 Screen shot of Twitter video
Because her "first trip" to Twitter headquarters featured a lot of relaxation and social time but little actual work, many on social media have panned the video, claiming that it demonstrates the very self-entitled and spoiled mindset often associated with staff members at Big Tech firms.
"No wonder @elonmusk is firing 75% of them," quipped Libs of TikTok, referencing the reports that Musk intends to eliminate a sizeble portion of the staff after he acquires Twitter, though some reports now say he has walked that statement back.
\u201cThis is \u201ca day in the life of a Twitter employee.\u201d No wonder @elonmusk is firing 75% of them\u201d

— Libs of TikTok (@Libs of TikTok) 1666822661
"This is camp for adults complete with steam table cuisine and hemp farts," chided Chef Andrew Gruel.
"No wonder Twitter's profitability is so skewed," added Harambe of Not the Bee.
A basic search of Rachel Kuruvila shows a now-defunct LinkedIn profile of a Twitter "CPA - Financial Analyst." The Instagram account of one Rachel Kuruvila is private, and if there had ever been a TikTok account of the same name, it is now gone.
Want to leave a tip?
We answer to you. Help keep our content free of advertisers and big tech censorship by leaving a tip today.
Sr. Editor, News
Cortney Weil is a senior editor for Blaze News.
cortneyweil
more stories
Sign up for the Blaze newsletter
By signing up, you agree to our
Privacy Policy
and
Terms of Use
, and agree to receive content that may sometimes include advertisements. You may opt out at any time.