Several middle school students were taken into custody after getting caught on video chasing down and physically attacking a high school baseball coach in Houston last week.
What are the details?
The beatdown occurred Thursday outside Langham Creek High School, KRIV-TV reported. Students at the high school told KPRC-TV the victim is a baseball coach who told the students they couldn't ride dirt bikes on campus.
"I heard there were kids doing donuts and stuff, causing a ruckus with their dirt bikes," student Logan Wisniewski recalled to KRIV. "The coach wasn't happy with it. He asked them politely to stop doing that. The kids weren't having that, so they decided to jump him."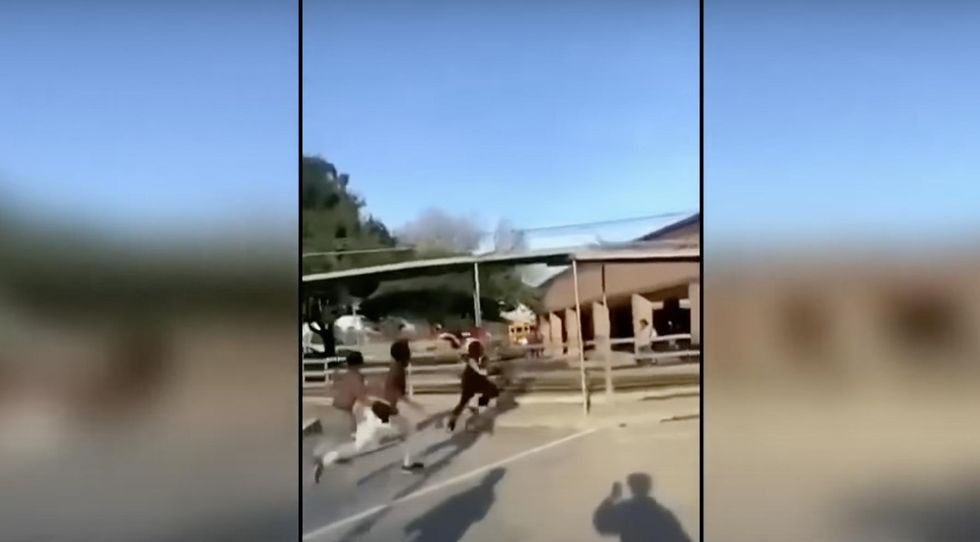 Image source: YouTube screenshot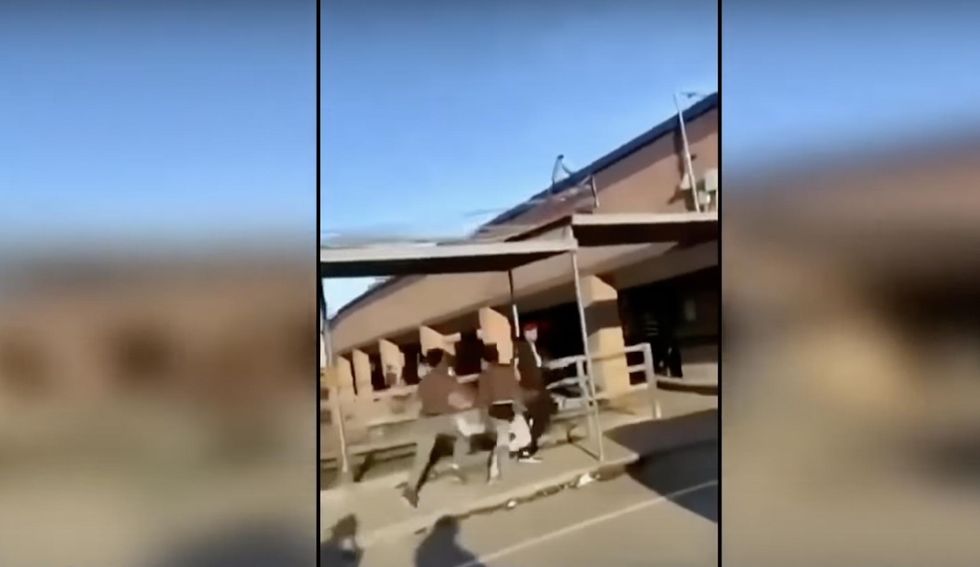 Image source: YouTube screenshot
Sophomore Alena Gonzales noted to KPRC that "later that day they got arrested, and their older friends threatened to shoot up our school."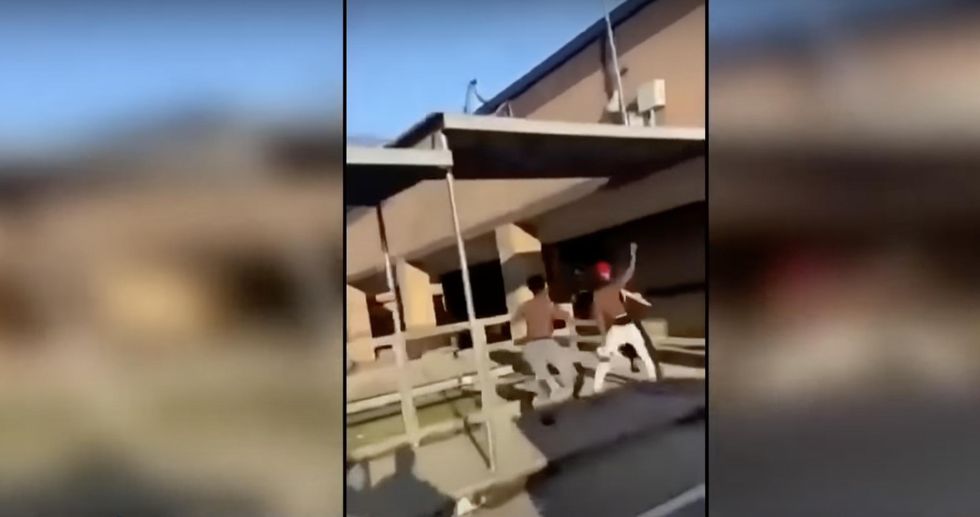 Image source: YouTube screenshot
In the wake of the attack there was a report of at least one threatening social media post mentioning the possibility of a school shooting, KRIV said, adding that numerous parents stood in line outside the school Friday to pick up their children early.
"I was shocked," student Xavier Houston noted to KRIV. "I kind of didn't want to go to school today. I was really trying to see if I could go home."
Langham Creek Principal Jose Martinez sent a letter to parents Friday identifying the suspects as "several Aragon Middle School students," KRIV said, adding that high school officials worked with middle school administrators and Cypress-Fairbanks Independent School District police to identify the juvenile suspects and take them into custody.
Martinez added in the letter that the attack was "extremely unacceptable and will be disciplined according to the CFISD Student Code of Conduct" and that he and other officials put additional security measures into place following "threats to our campus," KRIV noted.
Langham Creek High School coach jumped by middle schoolers, officials sayyoutu.be
What happened to the victim?
KRIV said a district spokesperson couldn't reveal how the coach was doing, but individuals familiar with the incident said he's OK and recovering.
How are folks reacting to the attack?
"I was surprised when I found out no one did anything," Houston told KRIV. "Especially when I found out it was a bunch of middle schoolers."
Parent Keisha Wisniewski added to KRIV that the suspects "should be ashamed of themselves. They should be in jail. That's horrible."
Another parent, Michael Daugherty, noted to KPRC that "this just shouldn't be happening, not in our own backyard. That just can not happen. These kids need to get into a whole lot of trouble, and I'm just speechless."