Bodycam video from Evansville, Indiana, police recorded the scary moments when a suspect wrestled a Taser from an arresting officer, shot the cop with it, then ran into a nearby garage Monday.
Police in Evansville, Indiana, told WEVV-TV the suspect then armed himself with an axe in the garage and blocked people inside from leaving.
What went down?
An officer was patrolling in the area of Fourth Avenue and Florida Street when 43-year-old Robert Medlock allegedly was spotted going through a stop sign on a bicycle and failing to signal a turn, WEVV said.
With that, the officer stopped Medlock and searched him — and the police report said a jar of methamphetamine was found in his pocket, the station reported.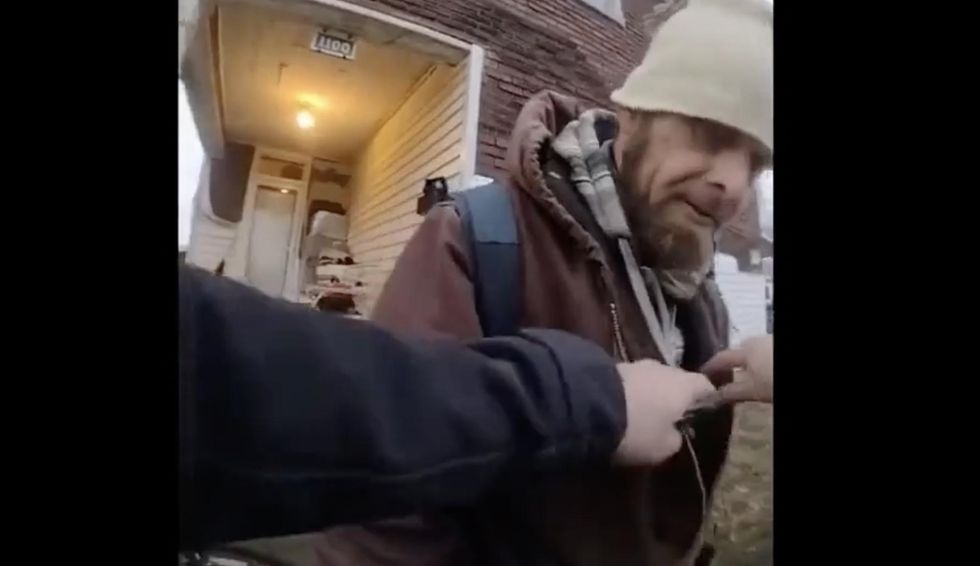 Image source: YouTube screenshot
Video shows the officer ordering Medlock to place his hands behind his back, and that's when the physical struggle commenced.
An affidavit indicates the officer tried to use a Taser on Medlock but that the suspect got control of the weapon and fired it at the officer, striking the officer in the ear with both prongs, WEVV reported.
Video shows Medlock running off to a neighboring residential property and entering a detached garage as the officer chases him with his gun drawn.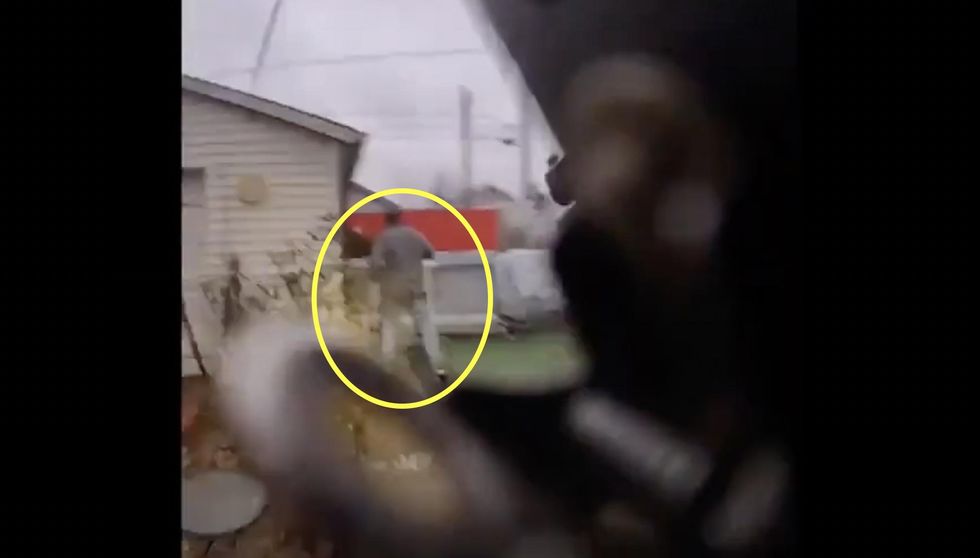 Image source: YouTube screenshot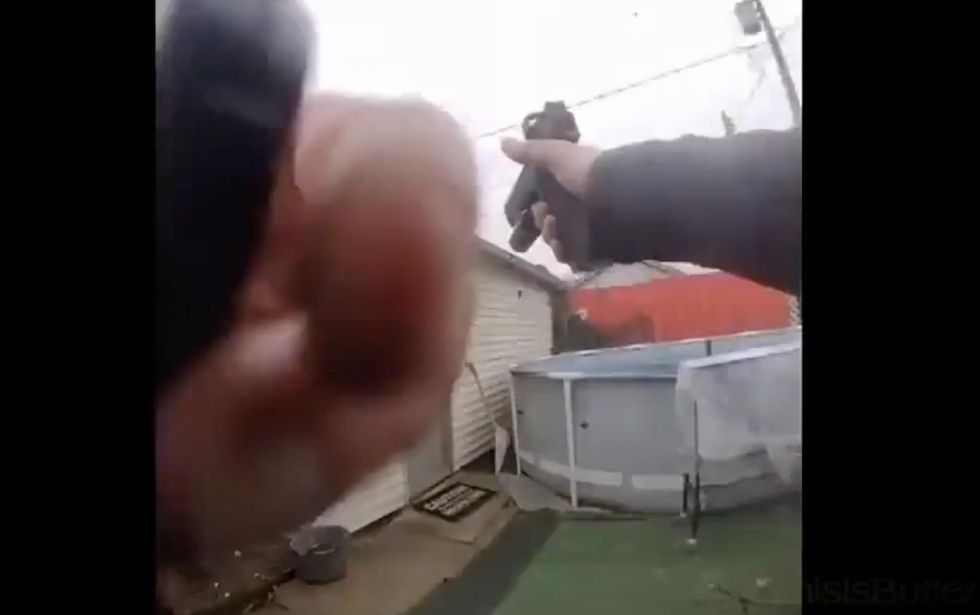 Image source: YouTube screenshot
Inside the garage, the suspect armed himself with an axe, the station reported. What's more, WEVV said three people were in the garage at the time Medlock entered, and he blocked the door, preventing them from leaving.
However, authorities told the station the three people in the garage "started defending themselves and trying to get the axe away from Medlock." Cops told WEVV that was when the officer and other police got the door opened and took Medlock to the floor.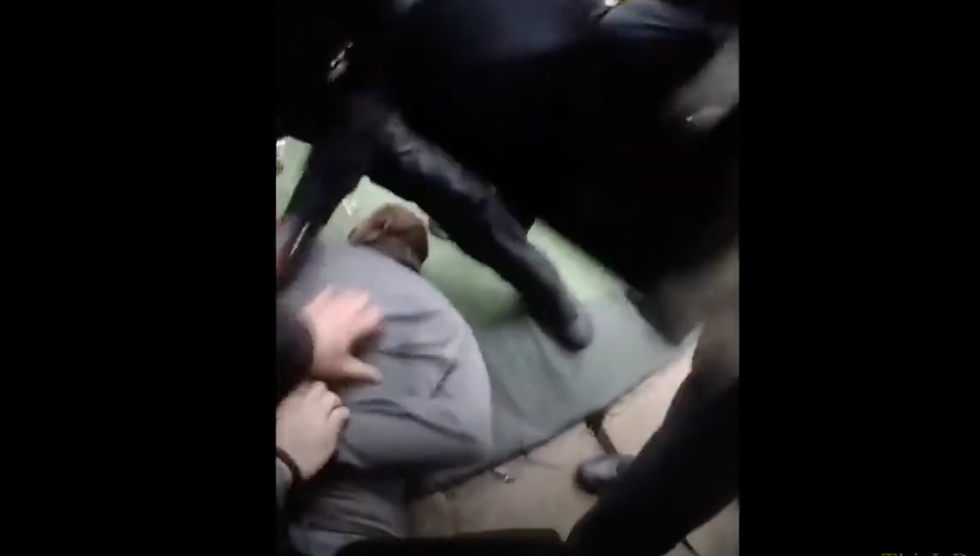 Image source: YouTube screenshot
Oh, but it wasn't over.
Police added to WEVV that as Medlock was being placed in a police vehicle, he kicked and injured another officer.
The police report also says a woman in the garage was injured during the struggle with Medlock, and she was taken to a hospital.
What happened to Medlock?
WEVV said in a follow-up story that Medlock was booked into Vanderburgh County Jail on charges of:
possession of methamphetamine
burglary
confinement
resisting law enforcement
disarming law enforcement
battery on law enforcement
felony battery with a deadly weapon
parole violation
He remained in jail Thursday with no bond.
Watch the body cam video below:
Content warning: Language:
Body cam footage Evansville Police officer injured in stun gun attackyoutu.be
Like Blaze News? Bypass the censors, sign up for our newsletters, and get stories like this direct to your inbox. Sign up here!