Philip Kinstler, 52, has been bound to a wheelchair for about 30 years — and his encounter with a stranger in a California Target store frightened him more than anything else in his life, KPIX-TV reported.
What are the details?
Kinstler was visiting the store in Pleasant Hill to return a shirt earlier this month when he noticed a vehicle with no placard parked in a disabled space, the station said. So he told KPIX he went up to the vehicle, lightly tapped on a window, and told the woman behind the glass that she was in a disabled space and that he didn't see any placards letting her do so.
Soon after, surveillance video showed the woman's husband standing in front of Kinstler inside the store, telling the disabled man he wanted him to apologize to his wife for the earlier confrontation.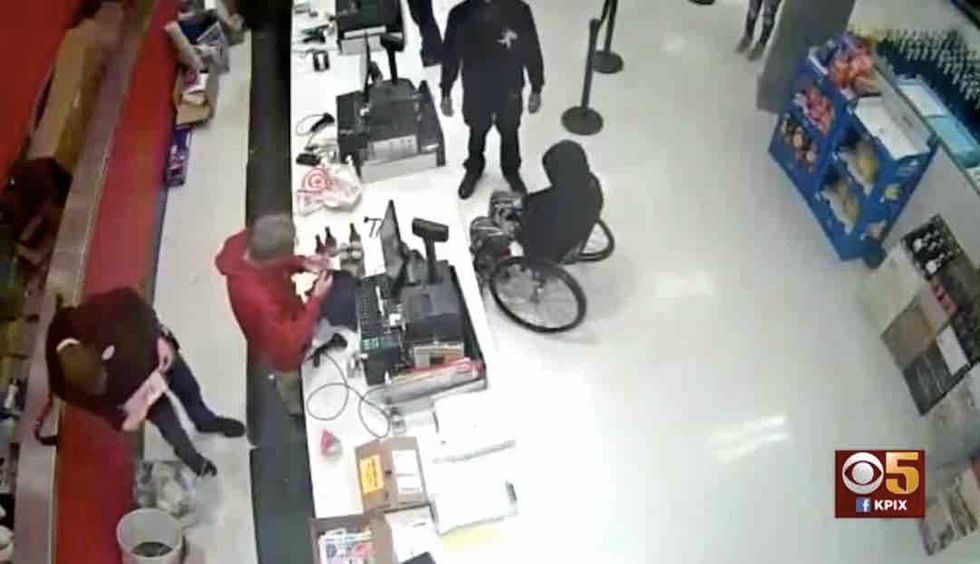 Image source: KPIX-TV video screenshot
With that, the man is seen wheeling Kinstler away before dumping him on the floor and heading off.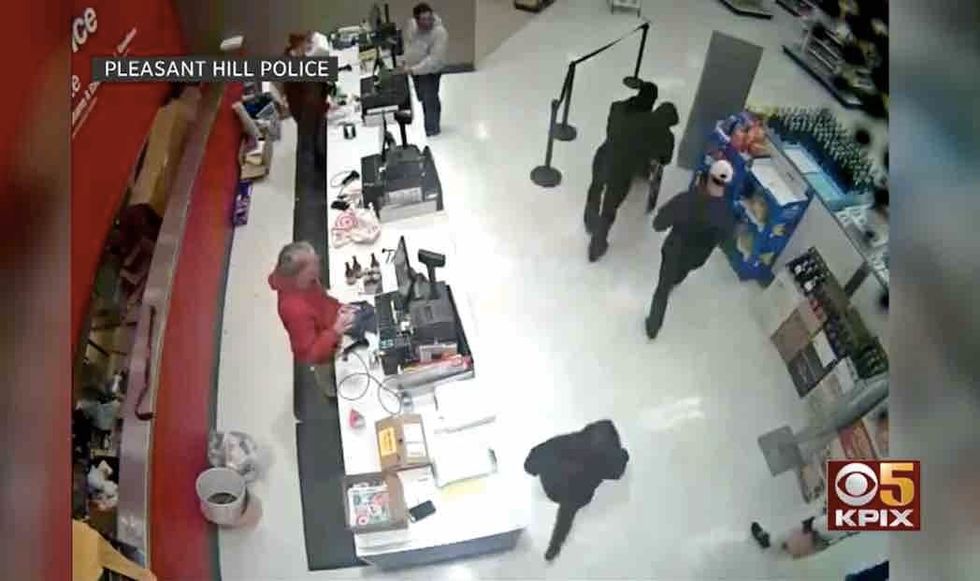 Image source: KPIX-TV video screenshot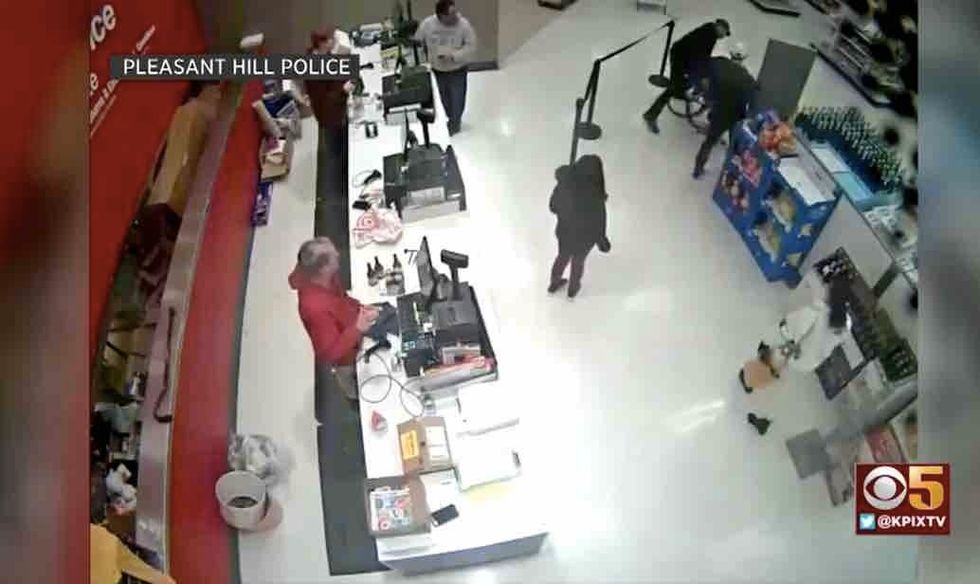 Image source: KPIX-TV video screenshot
Image source: KPIX-TV video screenshot
"I was scared. I've never been that scared in my entire life," Kinstler told KPIX, adding that he believes the husband and wife "were going to work on me" outside the store.

A little help?
Kinstler also told the station he was surprised no one helped him.
"The thing that hurt me the most is that people just stood there," he told KPIX. "They did nothing. All they had to do is stand in front of my wheelchair."
What's more, Kinstler tried to brace his fall in the store with his left arm and suffered a broken wrist, the station said, adding that he depends on both arms to maintain his independent lifestyle.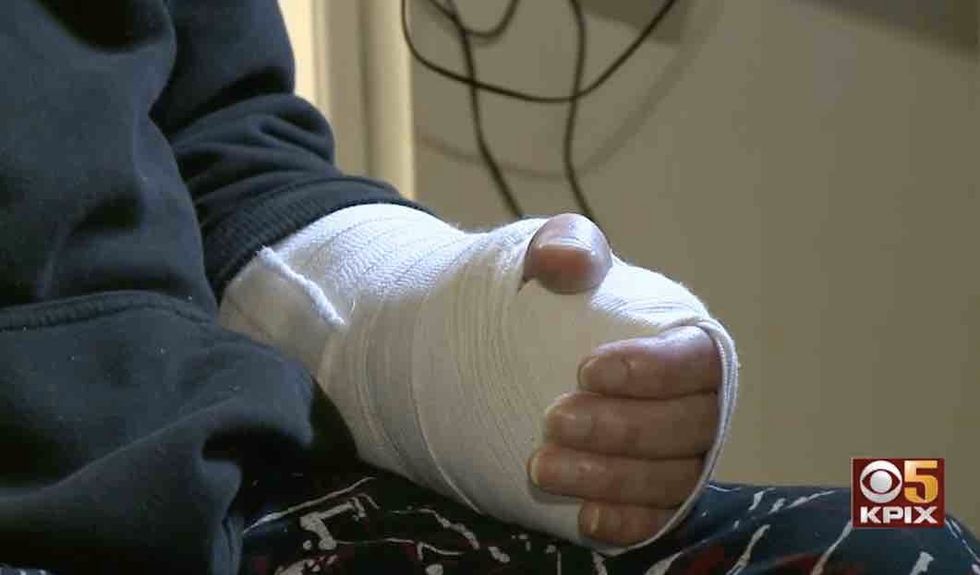 Image source: KPIX-TV video screenshot
"I was just thinking, this guy knew exactly what to do to destroy me because without my wrist, no family, maybe nursing home, and no guitar," Kinstler told KPIX.

What happened to the suspect?
Detectives received a partial license plate number for the couple's vehicle, identified it, presented the case to the Contra Costa County District Attorney's Office — and then charges of attempted kidnapping and assault by means likely to produce great bodily injury were filed Jan. 17 and an arrest warrant was issued, the station said.
Two days later, 32-year-old Jimmie Tiger was arrested and taken to jail, KPIX reported, adding that Tiger has since posted bond.