Derrick Carson has been working 24/7 for years building up his gym, DC Fitness, in Johnson City, Tennessee. After it had gone out of business, Carson said he took his "time and resources and brought this thing back to life."
Even these days, though, the gym owner comes in every day at 5 a.m. and trains as many as 40 people a day, WCYB-TV reported.

Then last Monday, Carson — who told the station he's one of the few black business owners in the community — found the words "white pride" carved into the sidewalk outside his gym's front door.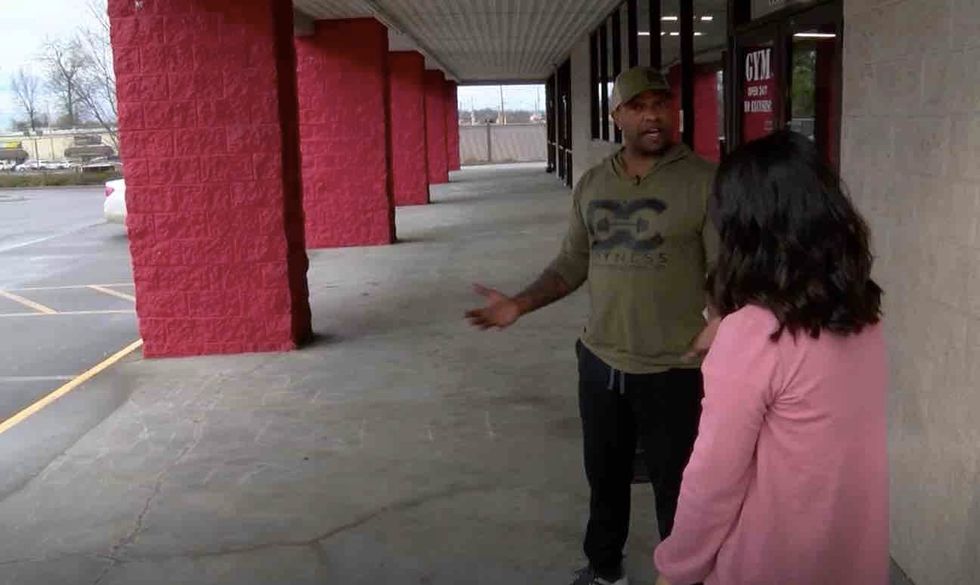 "It hit me in the heart more than anything," he told WCYB.
Carson noted to the station he believes the vandalism occurred early March 2 and that he received some tips about the incident and had a good idea who's responsible.

"I started to lose some of the anger and some of the hurt, and then it kind of went out the person like, 'What would have them out this early in the morning in the cold to where they were disheveled enough to want to scribble in front of my door?'" he told WCYB.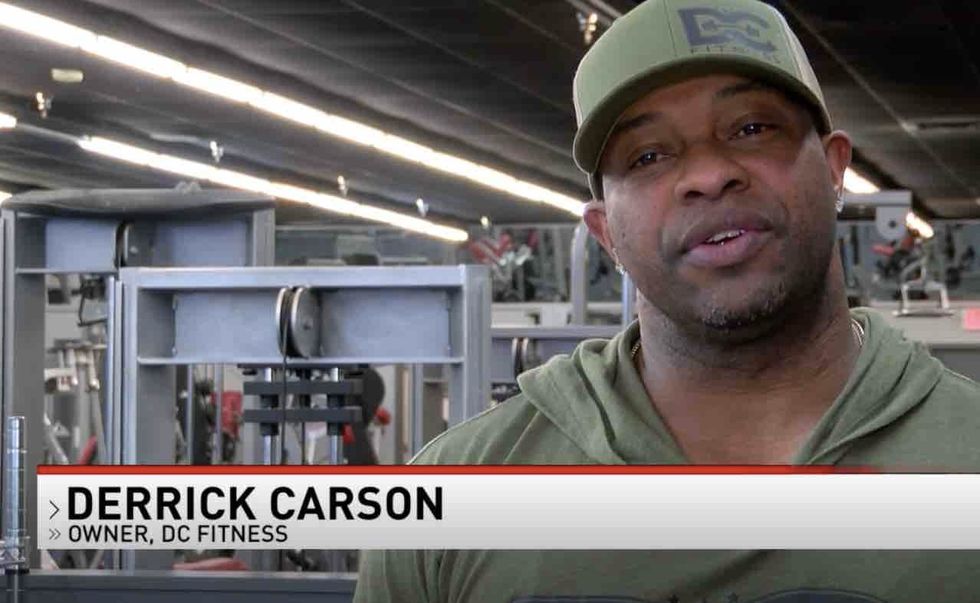 Image source: WCYB-TV video screenshot
Kandra Scott, one of the gym's managers, told the station that Carson has received a lot of support from the community.

"I think the support from everybody else made him feel like, 'Hey, they've got my back, there's no reason to let this get me down or let this .. get [to] any of my employees, members, trainers, none of us,'" Scott told WCYB.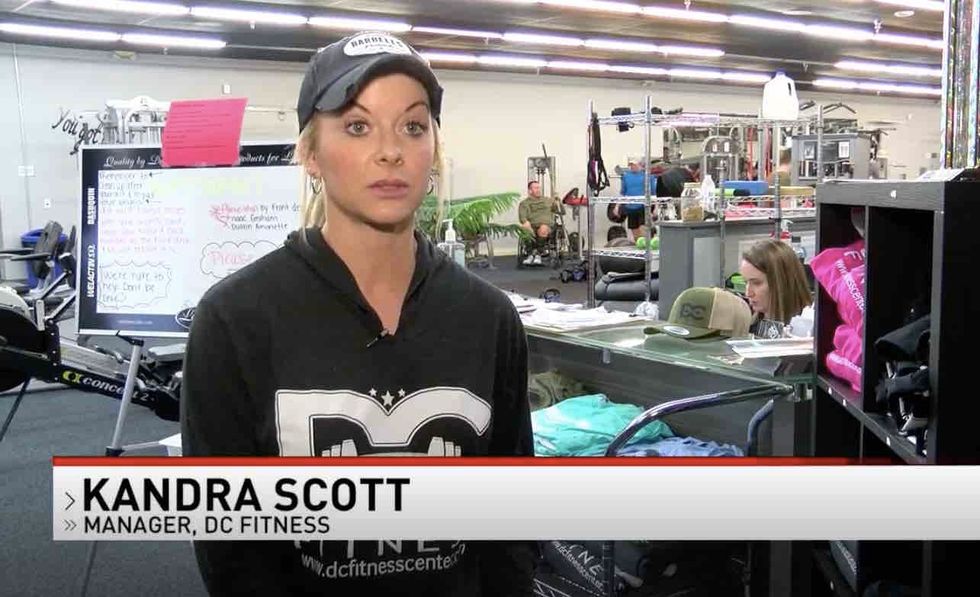 Image source: WCYB-TV video screenshot
Carson also told the station that several people have reached out to him on Facebook with "generosity and kindness" and offered to fix the vandalized section of pavement. His daughter also set up a GoFundMe page, which was nearing its $1,500 goal Monday afternoon.

Suspect arrested
A WCYB follow-up story noted that Mahagany Teague, 41, was arrested arrested March 3 and charged with vandalism under $1,000 for allegedly using a rock to carve "white pride" into the sidewalk outside DC Fitness.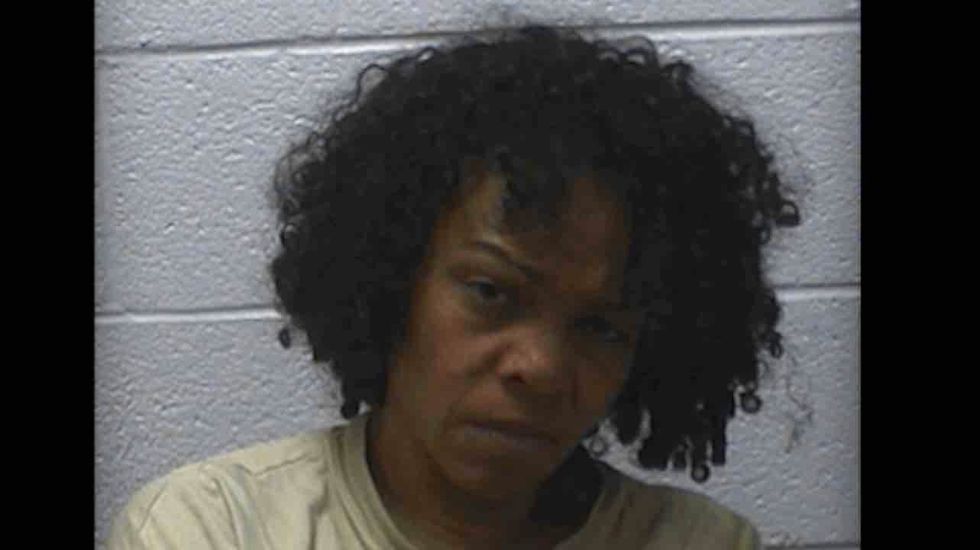 Image source: Washington County Sheriff's Office website
The Washington County Detention Center told TheBlaze Monday that Teague is still an inmate. The following image is from the Washington County Sheriff's Office intake report:


Image source: Washington County Sheriff's Office website
The detention center added to TheBlaze that Teague is being held on a $1,000 bond and that her next court date is scheduled for March 16.
Here's another mug shot of Teague: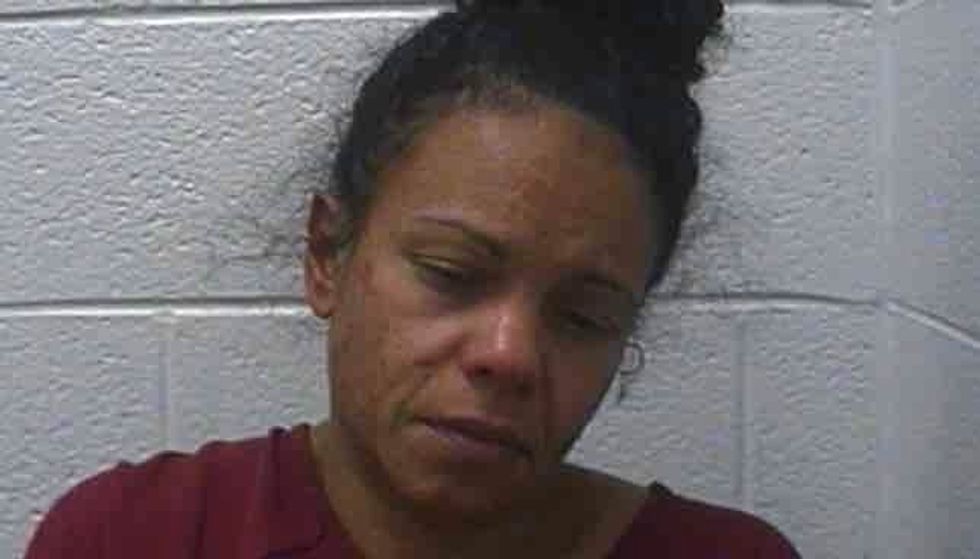 Image source: Washington County Detention Center
Carson told WJHL-TV that he had security footage of Teague committing the vandalism.