The woman who allegedly assaulted a young man wearing a "Make America Great Again" hat was taken into custody by the U.S. Immigration and Customs Enforcement, according to WBZ-TV.
What's a brief history?
The incident took place earlier in February when 41-year-old Rosiane Santos allegedly approached 23-year-old Bryton Turner inside a Falmouth, Massachusetts, restaurant.
Turner was reportedly minding his own business when Santos walked up to him, began harassing him over his choice in headwear, and eventually knocked the hat off of his head. Video obtained by WFXT-TV showed Santos berating Turner for the hat, and knocking it off of his head. A bartender who witnessed the incident told the station that Turner had "just walked in and ordered his food."
Police were called, and after they arrived, Santos reportedly told them that Turner shouldn't be allowed to wear a MAGA hat inside a Mexican restaurant. Though police were escorting her out of the restaurant, Santos tried to make one last swipe at Turner and his hat on her way out the door.
Police charged the woman with disorderly conduct, as well as assault and battery.
So what's happening now?
On Tuesday, WBZ reported that Santos is reportedly in the U.S. illegally. ICE reportedly took the Brazil-born woman into custody on Tuesday.
"Deportation officers with ICE's Fugitive Operations Team arrested Rosiane Santos, an unlawfully present citizen of Brazil, today near Falmouth, Massachusetts," ICE spokesperson John Mohan said.
"Santos is currently facing local charges for assault and other offenses," Mohan said. "She is presently in ICE custody and has been entered into removal proceedings before the federal immigration courts."
Turner told the station that he was just trying to enjoy himself at a restaurant when Santos insisted on interrupting his meal.
"It's just a hat at the end of the day," Turner said. "I don't really understand why people can't just express themselves anymore, everybody has to get mad."

Santos was later released from ICE custody, WBZ reported. She has been ordered to appear before an immigration judge for removal proceedings.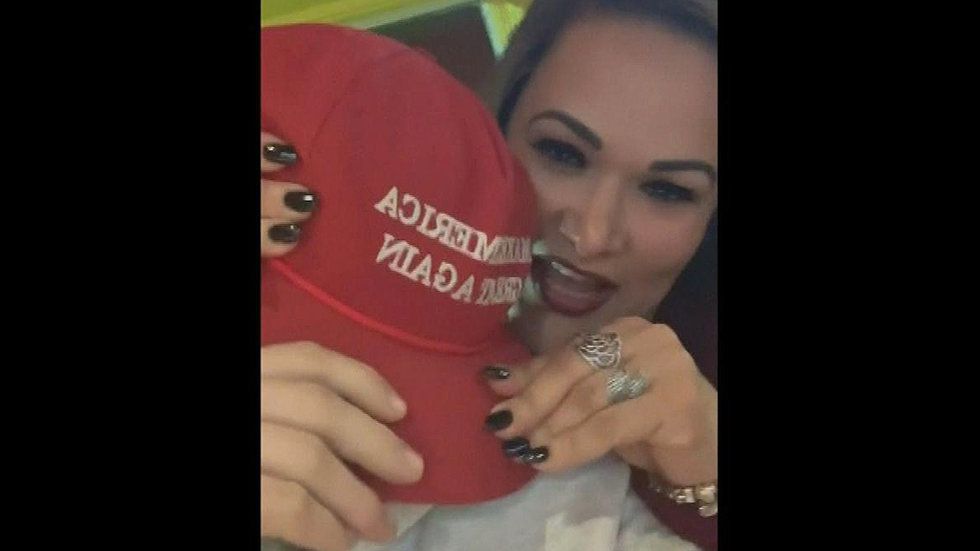 Woman Charged With Attacking Falmouth Man Wearing MAGA Hat Now In ICE Custodyboston.cbslocal.com