Following the controversy surrounding comedian Kevin Hart, which resulted in him stepping down as host of the upcoming Oscar's awards show, actor Nick Cannon appeared to defend Hart on social media.
What happened?
After Hart stepped down as Oscar's host — following controversy stemming from seemingly anti-LGBT tweets that Hart published in 2010 and 2011 — Cannon took to Twitter to point out the hypocrisy among some of Hart's critics, namely liberal comedians Sarah Silverman, Amy Schumer, and Chelsea Handler.
Cannon brought attention to tweets from each woman that he perceived as anti-LGBT or homophobic.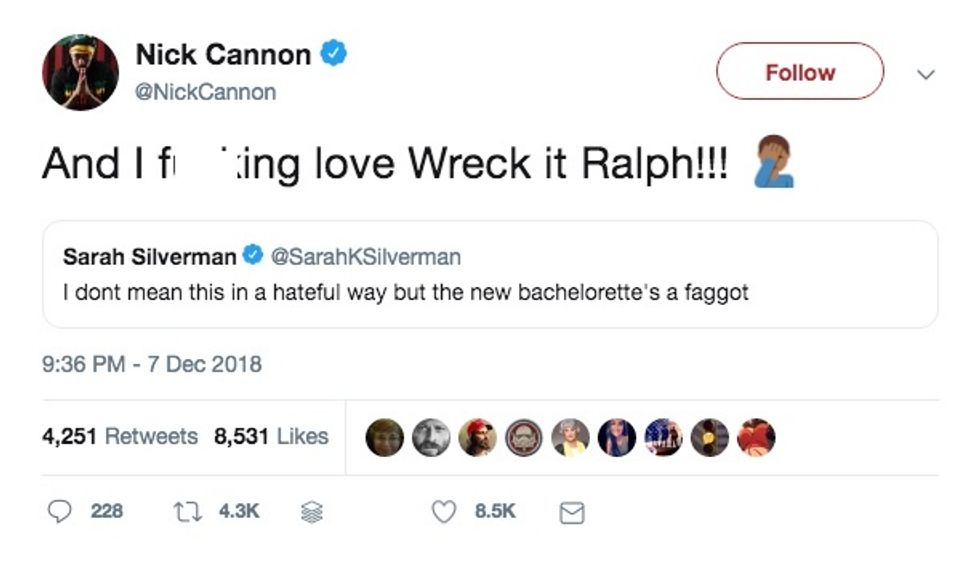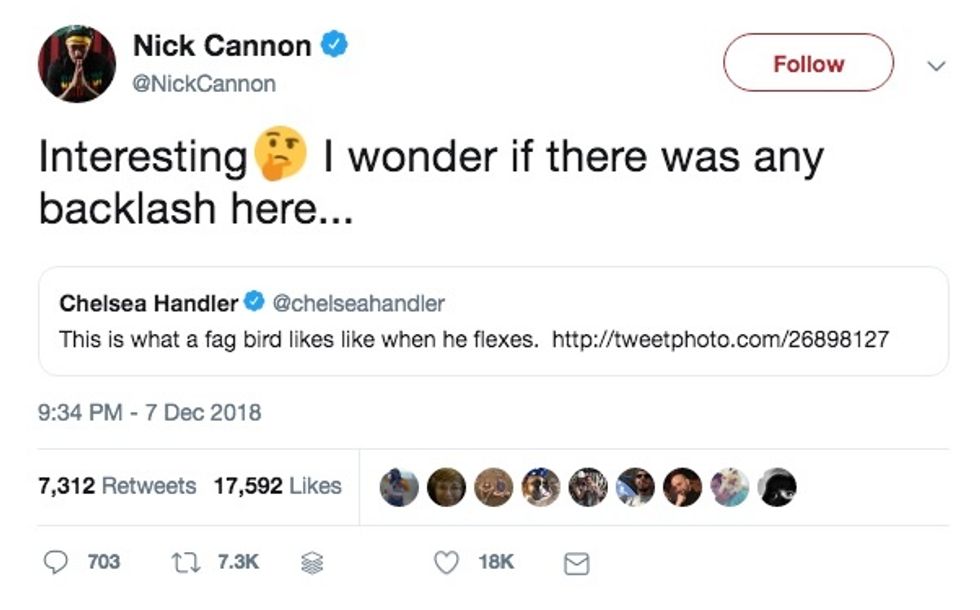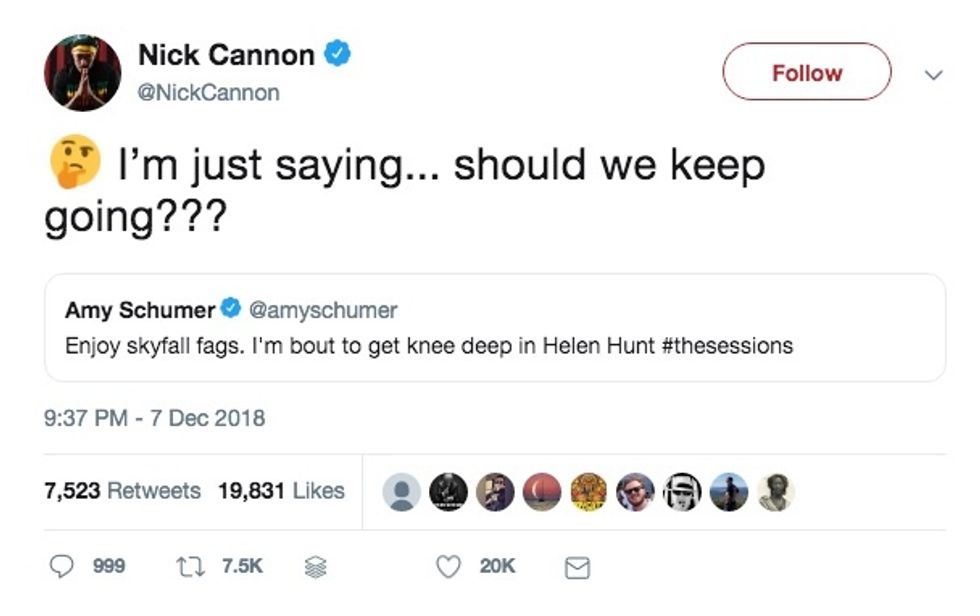 In response to Cannon's tweets, one fan urged him to "audit" his own Twitter feed. But Cannon made it clear he has no plans to do that.
"Nope!! You know I've been saying f***ed up s**t since twitter started! I don't play that politically correct bulls**t! F**k politics!! Only Truth!" Cannon told the fan.