Longtime Democratic IT aide Iman Awan was arrested last month while allegedly trying to flee the country by going to Pakistan. He has been charged with multiple counts of bank fraud, but the story of his involvement with House Democrats and former DNC chair Rep. Debbie Wasserman Schultz (D-Fla.) is getting increasingly complicated. Awan is reportedly still liquidating assets to the tune of millions in U.S. dollars.
Glenn Beck tried to break down the complex story for TheBlaze audience on Thursday's "The Glenn Beck Radio Program" using his chalkboard.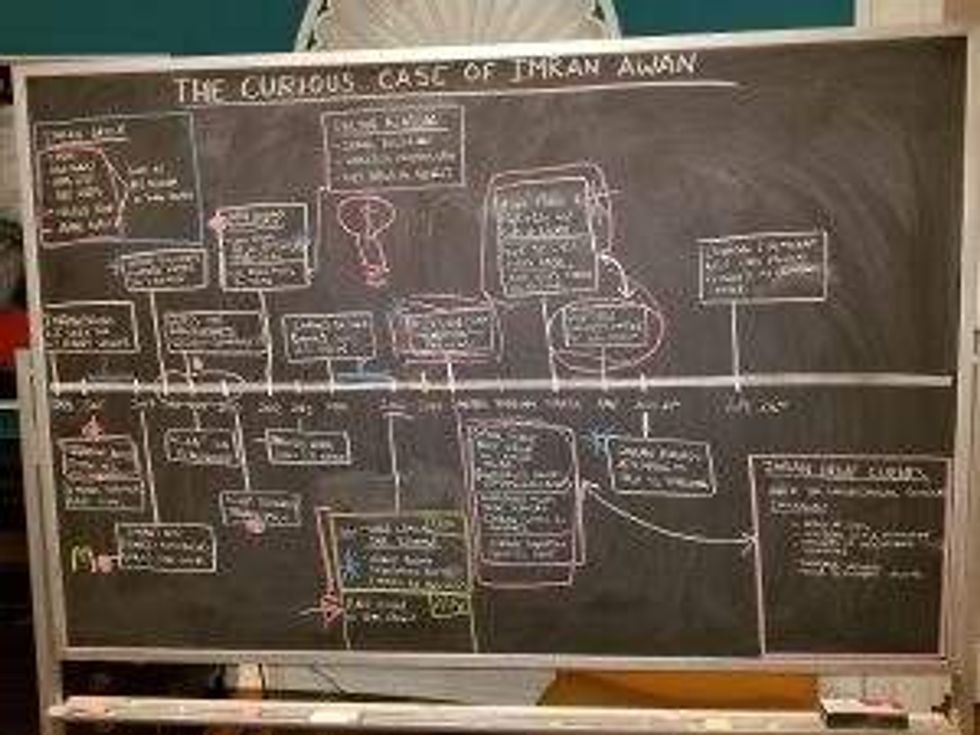 Wasserman Schultz, who resigned as DNC chief in July 2016 after thousands of the DNC's internal emails were leaked, reportedly kept Awan on her payroll even though Capitol Hill security banned him from House servers. Hired in 2005, Awan has been the lead suspect in an ongoing criminal probe into security breaches within the House launched in February.
Along with three members of his family and a close friend, Awan has been accused of stealing equipment from Democratic House members' offices and leaking sensitive information held on House servers and members' personal devices. They were working as House aides in 32 Democratic member offices.
Back in May, Wasserman Schultz threatened "consequences" when the U.S. Capitol Police chief held computer equipment she claimed as her own. Capitol Police reportedly seized the laptop as part of the investigation into Awan.
To see more from Glenn, visit his channel on TheBlaze and listen live to "The Glenn Beck Radio Program" with Glenn Beck, Pat Gray, Stu Burguiere and Jeffy Fisher weekdays 9 a.m.–noon ET on TheBlaze Radio Network.