Today, Sen. Ted Cruz joins "Louder with Crowder" to discuss the crime surge in liberal cities and all the other leftist policy failures. Also, Pfizer's newest acquisition is problematic. And another alleged pedo problem at CNN? That and more on Thursday's episode of "Louder with Crowder."
Want to support Crowder? Join Mug Club and use promo code FIGHTLIKEHELL for $20 off your subscription.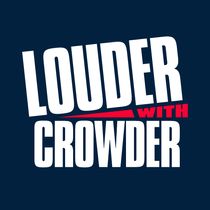 Live Stream - Louder With Crowder
Want more from Steven Crowder?
To enjoy more of Steven's uncensored late-night comedy that's actually funny, join Mug Club — the only place for all of Crowder uncensored and on demand.