The following column is excerpted from author Eric Metaxas's book, "Miracles: What They Are, How They Happen, and How They Can Change Your Life" (Plume/Oct. 13, 2015), now in paperback from Plume.
–
Mark Twain said that if you dissect a joke, you kill it, just as you must kill a frog before dissecting it. Of course there's some truth to this. If you must explain why something is funny, you will almost certainly kill the humor. There are many who say the same thing about faith and miracles. They are in love with the idea of believing, with the ineffable magic of it, and don't think any of it should be examined too closely. For these people, exactly what one believes in matters less than belief itself, and they don't want to get too close to the details of it, lest they eff the ineffable and the fairy dust be blown away. But true belief is really not like frogs and jokes at all. We must examine what we believe. We must blow away the fairy dust. Though there is great mystery involved, it's not all mystery. Exactly what we believe is vitally important. Do we believe in something that's really true? Or are we afraid to find out? We have to separate the fake miracles from the real ones, or we do the real ones a grave injustice and do the truth itself an injustice too.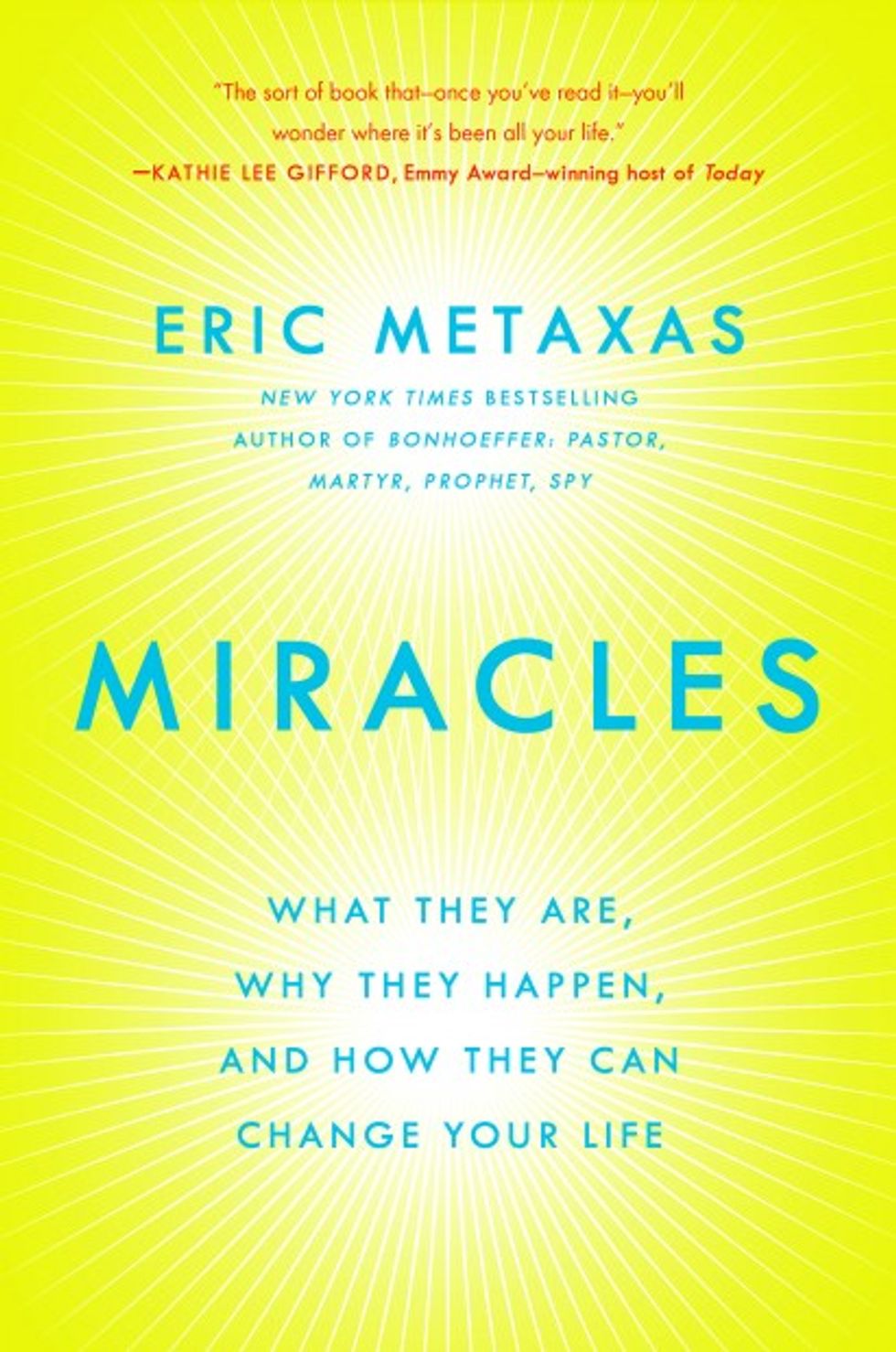 Courtesy of author.
[sharequote align="center"]We must examine what we believe. We must blow away the fairy dust.[/sharequote]
It is vital that we not have a "Disney" theology that only says "Believe!"—one that is merely about childlike wonder—because if we aren't careful with what we believe in, we will end up believing in anything. To believe in anything is to potentially believe in nonsense, some of it downright harmful. It's one thing for children to believe in Santa Claus and the Tooth Fairy, but at some point we need to grow up and be able to deal with the fact that some things are actually not real. If an adult really believes in Santa Claus or in the Tooth Fairy, we know that something is wrong. We wouldn't humor such a person, but we might consider having him committed.
So when we talk about miracles, we talk about things that, to some extent, must be criticized and understood, otherwise we are merely being so open-minded that we are simply gullible. It's one thing to be innocent and another thing to be naive or willfully ignorant. By critically examining things like the phenomenon of life on Earth, or the existence of the universe, or the resurrection of Jesus, or the healing of my friend Paul's marriage, we help determine if these things really are miraculous, or aren't. If it turns out that through our critical examination we discover that they are actually not miraculous, that's all to the good. We want to know what is actually miraculous and what is not actually miraculous. True faith is not a leap in the dark; it's a leap into the light. We shouldn't be afraid of the facts. If God is God, he is the God of reality and facts and science and history.
[sharequote align="center"]True faith is not a leap in the dark; it's a leap into the light. [/sharequote]
So the facts matter. They aren't beside the point. If something turns out to seem genuinely miraculous, then we are free to enjoy it, to rejoice in it, and to celebrate the true wonder of it. We don't need to hedge our bets. When we finally know something to be true and real, we can really leap and shout with abandon, because we've determined that the thing we are leaping and shouting about is worth leaping and shouting about. If it turns out that the thing we believed in or wanted to believe in is not true and real, we may experience a momentary letdown, but in the end we will be in a far better place than if we had blindly clung to something that was really just wish-fulfillment or a feel-good invention or a flight of fancy.
We are therefore not talking about the mushy idea that lurks behind such pop-cultural clichés as "Miracles happen!" or "Believe!" Those sloppy and vague concepts only add to the confusion about miracles. They add to the thoughtless and uncritical view of these things, so that everything wonderful is thought to be a miracle, when everything wonderful is actually not a miracle, in the sense that we mean. We need to be brave enough to dissect a frog now and then, to see what's inside. In the case of real miracles, they are never in danger of disappearing just because we look at them. If they are real miracles and are from God, they can stand being poked at and examined.
Eric Metaxas is the New York Times #1 bestselling author of "Miracles," "Bonhoeffer," "Seven Men," "Seven Women," and "Amazing Grace." He's the host of The Eric Metaxas Show, a nationally syndicated radio talk show. He was the keynote speaker at the 2012 National Prayer Breakfast in Washington DC, and he speaks to tens of thousands around the U.S. and internationally each year. His writing has appeared in the New York Times, The Atlantic, The Wall Street Journal, Washington Post, Christianity Today, and First Things. He is founder and host of Socrates in the City in New York City, where he lives with his wife and daughter.
–
TheBlaze contributor channel supports an open discourse on a range of views. The opinions expressed in this channel are solely those of each individual author.