I'm sitting on the edge of a splintered bench littered with chipped paint in the middle of a maximum security prison in southern Ohio. I gaze out across the old gymnasium and see men singing and laughing like never before. My attention is immediately drawn to the other side of the gym where two men are secluded far away from the crowd. They aren't dancing or singing, instead they sitting and talking - no fanfare, no production, just quiet conversing.
There sits a man dressed in his standard light blue button up shirt with dark blue pants, and another in his blue jeans and yellow collared polo. For this moment in time, nothing else mattered to these men. Being created was a bond unlike anything this world is accustomed to today - two men, both knowingly broken, sharing a love no wall can contain.
Moments passed, and it was evident the world around these two men didn't matter. There was a love and respect that was evident through their mannerisms and expressions.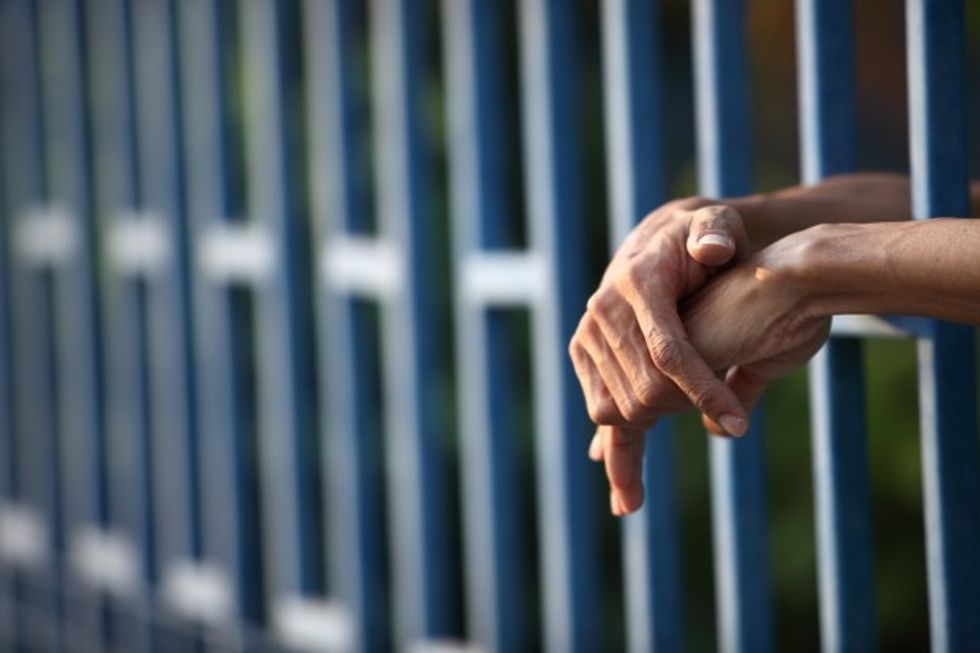 Photo credit: Shutterstock
As I witnessed this moment, a smile made its way to my face and I realized just how truly blessed I am as nearly three decades worth of questions were answered with a mere glance.
I have known that man in the yellow shirt for almost 28 years now - he raised me, he taught me, he loved me. But as the sun forced its way through the broken windows of that musky gymnasium, I realized that God brought me to this prison to show me exactly who my earthly father was deep at his core.
Growing up, I tried to figure out this man in the yellow shirt. He was a man of few words, but his passion exuded from him on a few very specific occasions - Cincinnati Bengals games, coaching on the baseball field and anything having to do with my mother.
These things I knew without a doubt, about the man in the yellow shirt. But what I also knew was that something seemed missing for him when we went to church on Sundays. I knew this man loved God, and for years I examined and mimicked his behavior in pews at church as I tried desperately to understand him.
His was a contemplative and quiet persona - one that never wavered. He absorbed every verse that was sung and every word that was preached. While others sang at the top of their lungs and verbalized their affirmations, his facade never changed.
Regardless of the setting - different churches, Christian concerts, motivational conferences - his look was the same. And I quickly adopted that persona as my own.
As I grew up, I found something to be missing when I sat in the pews of churches. I'd stand during the worship songs and engulf the messages of the pastors, but my stoic nature stayed the same. Much like my confusion with the man in the yellow shirt, I too couldn't understand this behavior. After all, I loved God and trusted Him fully. So why couldn't I react like the others at church?
In September of 2012, the man in the yellow shirt began his 18th year as a volunteer inside Lebanon Correctional Institution. And I decided to join him. It was the only side of him I had yet to know, and I entered the prison more for curiosity than anything else.
We made our way through security checks, down the lifeless halls and past the deafening cell blocks on our way to the prison's gymnasium. My palms were sweaty and I could have sworn my heart was beating in the cellar of my stomach. I looked to him, expecting the same demeanor, but instead I saw anticipation and confidence.
When the inmates first arrived to meet us, I looked to the man in the yellow shirt for guidance. But what I saw was like nothing I had seen from him before. His face lit up, he smiled in ways only reserved for the entrance of my mother, and he exuded a passion greater than any moment I had witnessed with him on a baseball field or during a Bengals game.
I was confused and, frankly, I was searching for answers. Here I was stuck inside a maximum security prison for the next three and half days and the one man I looked to for answers instead left me with even more questions.
Over the next three days, I watched the man in the yellow shirt interacting with the inmates who were dressed in their light blue button up shirts and dark blue pants. He was still soft spoken, but his words had more urgency behind them. He still sat silent during his discussions with the inmates, but his silence was reassuring and welcoming. He didn't dance in the aisles during worship, but he softly praised the Lord in his own way.
Something changed that day in my perception of that man, and it also changed my relationship with him.
Since that September weekend, I have spent the last three years sharing God's love with inmates in that maximum security prison alongside the man in the yellow shirt. I've admired his love and friendship, and I've learned more from him than I could ever share. He hasn't told me what to do or how to live, and we've never once verbally discussed that. However, he shows me how to through his actions and his love.
Sitting on that decrepit bench watching him, I finally saw the answers to all those questions I had through the years. There was something missing for him in the churches he attended, just as there were (and still are) for me. And that is because he and I weren't created to be confined to the pews of a building.
In prison, the man in the yellow shirt found his church - a raw, judgement-free time of fellowship with men who are focused solely on sharing and accepting the Grace of Jesus Christ. And through that man in the yellow shirt, I too finally found that church I so longed to discover.
All these years, I thought something was missing from his life, but that wasn't the case at all. And now I finally understand.
To many, the man in the yellow shirt is a quiet, contemplative man who speaks loudly through his actions. They call him good and faithful servant.
They call him friend.
They call him mentor.
They call him dedicated.
They call him passionate.
They call him loving.
They call him Godly.
But for me, I call him dad.
–
TheBlaze contributor channel supports an open discourse on a range of views. The opinions expressed in this channel are solely those of each individual author.