Clearly, preparation paid off for Hillary Clinton. She offered the same rhetoric that all politicians offer. Promise everyone everything, get elected, and then go on with business as usual.
Clinton was polished, didn't rant and rave, and did a great job of offering the bait, which Donald Trump was only to eager to take.
But, does the electorate want more of the same failed policies that the Obama administration has offered for almost eight years?
Clearly, Trump is not a politician. That's a good thing. The pundits and media personalities declare Clinton the winner of the debate. But that does not mean that she has won the election. Does winning a debate make one a better candidate to be president? Not necessarily.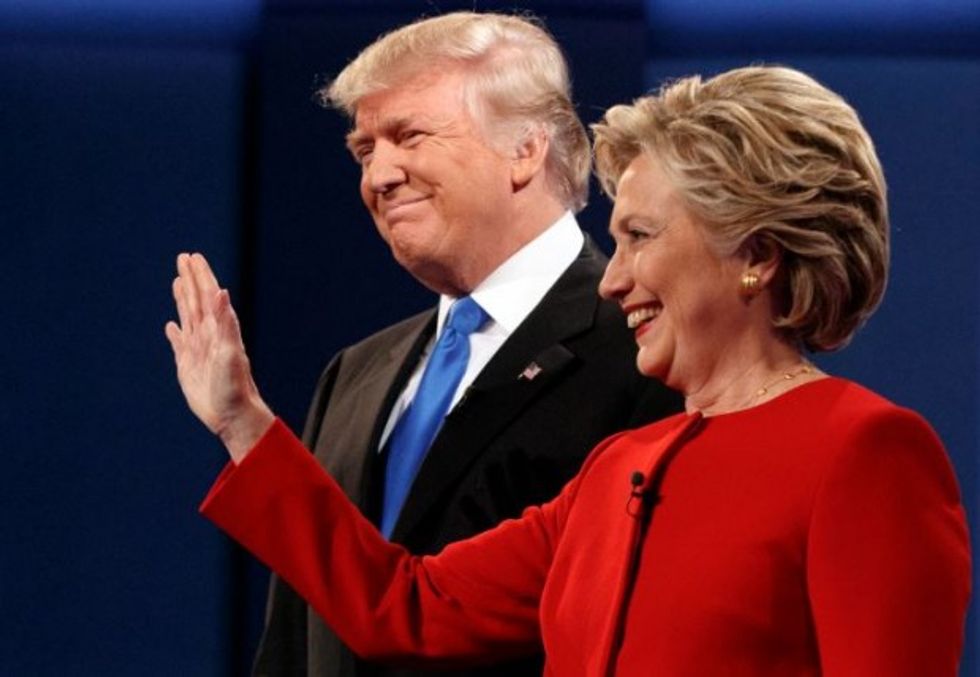 Republican presidential candidate Donald Trump, left, stands with Democratic presidential candidate Hillary Clinton at the first presidential debate at Hofstra University, Monday, Sept. 26, 2016, in Hempstead, N.Y. (AP Photo/ Evan Vucci)
Memorizing answers and following the instructions of your entourage may win you a debate, but it does not make you the better choice for president. How well do you respond to unforeseen problems is far more important Clinton had a terrible track record of responding to threats as secretary of State.
Trump was correct when he said that Isis was born on Clinton's watch. Her policy decisions in the Middle East have created a destabilized arena in which Isis and Iran have come to power. The Iranian nuclear deal will assure Iran nuclear capability in less than a decade. Iran was on the ropes, strangled by international sanctions and now, with the release of over one hundred billion dollars, Iran can fund terrorist activities and create a nuclear device to threaten Israel with annihilation and the U.S. with a nuclear strike.
While it is true that Clinton has been a politician for decades, what has she accomplished? She flew more miles as secretary of State than any other office holder. So what. With all of her travels she didn't accomplish anything meaningful.
Trump never even mentioned the Clinton Foundation, alleged to be one of the largest and most successful criminal enterprise in U. S. history. Bengazi and the death of four American's on Clintons' watch was never discussed, while Mr. Trump brushed over the email debacle and the destruction of 30,000 emails.
Lack of trustworthiness continues to plague Clinton. Trump should use the debate as a learning experience and shine the light of truth on Clinton. She must hide behind her rhetoric because the truth will set the nation free from her.
John Lawrence Allen, a nationally recognized legal expert, represents investors nationwide in securities arbitration. Mr. Allen's second book, "Make Wall Street Pay You Back," was just released. For more information visit www.MakeWallStreetPayYouBack.com.
–
TheBlaze contributor channel supports an open discourse on a range of views. The opinions expressed in this channel are solely those of each individual author.