Commentary by Attorney William Saunders, Senior Vice President for Legal Affairs of Americans United for Life, has been twice featured in Harvard's Guide to Public Interest Law.
–
Last week, on behalf of Americans United for Life, my colleague and I were in Cincinnati for the funeral of Dr. Jack Willke. In some ways, his passing marked the end of a remarkable life and a remarkable era.
Jack Willke was whole-heartedly dedicated to the pro-life cause. He founded Cincinnati Right to Life, Ohio Right to Life, and served for many years as president of National Right to Life, which he co-founded. I came to know him through another organization he established, International Right to Life, on whose board I served as the United States' representative.
In short, Jack was a non-stop, international proponent of the pro-life cause. It was a demanding task, but he did not labor alone. By his side every step of the way was his wife, Barb.
They were both friendly and open people to whom an audience would immediately take a liking – and in their joint pro-life presentations, they made a formidable team – each strengthening the points made by the other, supplementing here, adding a new perspective there, in a dynamic back-and-forth exchange.
Barb, who predeceased Jack by two years, was a nurse, and Jack was a doctor. They knew the facts of life, particularly when it begins (the essential "pro-life" point), and they made that information available on a user-friendly level in a little book, "Handbook on Abortion." That book was reprinted and distributed around the world.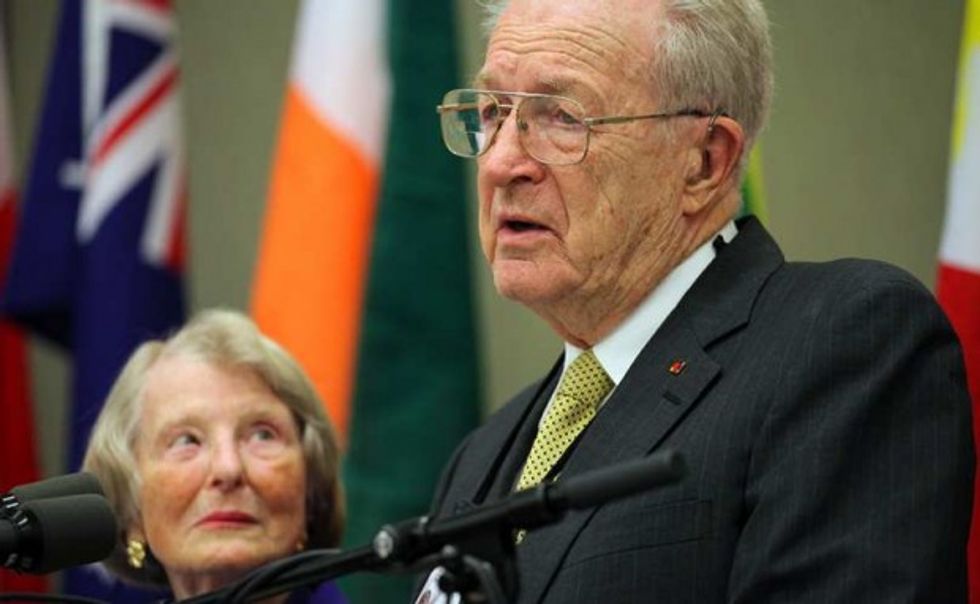 Dr. Jack Willke. Photo Credit: Life News Site
It was a treat to be with them in a foreign country where they were often welcomed as pro-life celebrities by grateful people who had benefited from the book or from their many other writings. But true to their calling, they kept the focus on the cause, not on themselves. Their powerful message was simple and easy to grasp: every human being, from conception, is a member of the human race, and no member of the human race deserves to be arbitrarily killed.
Still, Jack and Barb were "fun," life-loving people, who it was always a pleasure to be around.
It is obvious to note, but needs stating: few people have done more to advance the pro-life cause than Jack Willke. He and Barb had an enormous influence not just in the United States but around the world. Doubtless, they are together again, but we are impoverished by their absence.
As I noted at the beginning, the funeral marked the end of a remarkable life in some ways. But not in all.
Jack's influence lives on through those who took up his great work, such as Brad Mattes of the Life Institute, another organization Jack established. Jack's influence lives on in all those countries whose citizens came to the pro-life cause through his efforts. And Jack's influence lives on through a wonderful family, including, as I recall, 32 grandchildren, most of whom were at the funeral.
In fact, in many ways, we, at least many of us, in the pro-life movement are his children and grandchildren. I know that I count him as a very important pro-life influence in my own life and work. May he – and Barb – rest in peace, and may all of us honor Jack and Barb by our continuing dedication to the great pro-life cause for which he labored so long and so well.
–
TheBlaze contributor channel supports an open discourse on a range of views. The opinions expressed in this channel are solely those of each individual author.