The loss of Ramadi, the capital of Iraq's Anbar province, to Islamic State on May 17, has set off another round of recriminations of who's to blame for the success of the Sunni militant group.
U.S. Defense Secretary Ashton Carter accused Iraqi forces of fleeing despite the fact that they "vastly outnumbered" Islamic State forces. Iraqi Prime Minister Haider al-Abadi countered that Carter had the "wrong information," and that a lack of support from the U.S. was to blame. Gen. Qassim Soleimani, head of the Iranian Revolutionary Guard's elite Quds forces – which are providing military support and troops to Iraq's Shiite government – also faulted the U.S.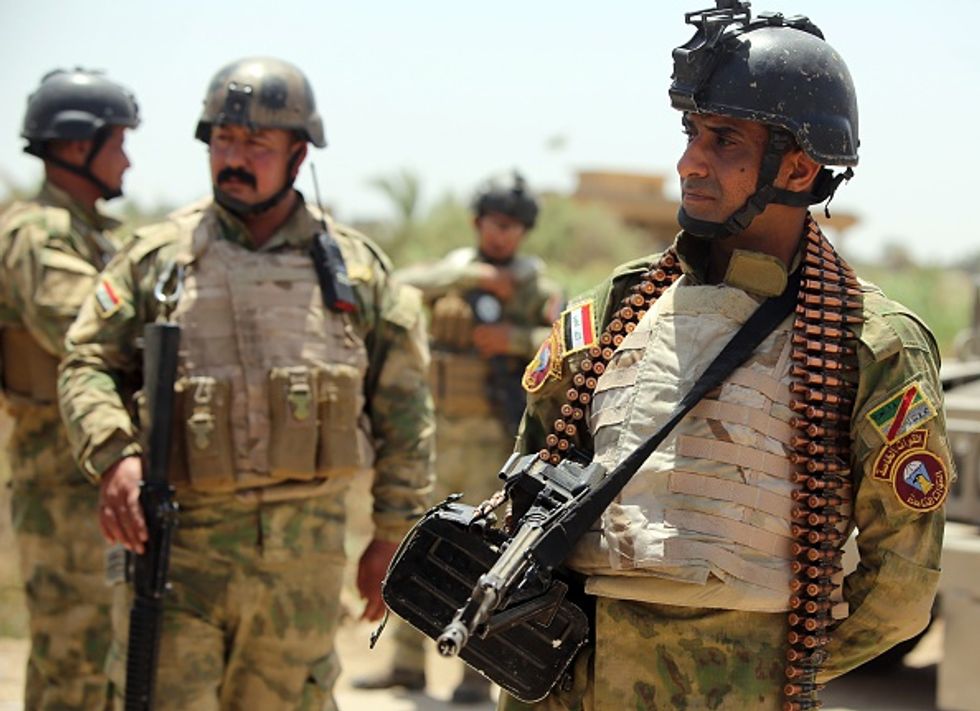 Iraqi soldiers stand in the Garma district of Anbar province west of the Iraqi capital Baghdad, on May 19, 2015 as clashes continue with Islamic State (IS) group fighters. Iraq's army and allied paramilitary forces massed around Anbar's provincial capital Ramadi, looking for swift action to recapture the city from the Islamic State group before it builds up defences. AFP PHOTO / AHMAD AL-RUBAYE
Meanwhile, Iraqi Deputy Prime Minister Saleh al-Mutlaq countered in turn, supporting Carter's claim that Iraqi forces folded. And an Iraqi soldier who participated in the battle for Ramadi says that poor military leadership and a lack of ammunition undermined his unit. And then there's the unending debate about whether, ultimately, President Barack Obama is at fault for the rise of Islamic State or not.
Abadi now says that Ramadi may be taken back "in days," even as word comes that Islamic State has become more sophisticated in its operations. So, what is the explanation for Islamic State's gains, and what does that say about how to stop them?
The prospects of Islamic State taking over Iraq are slim. During the Iraq War, the U.S. routinely had 100,000-150,000 troops in the country, yet it still struggled to maintain the upper hand against Sunni and Shiite militants. (This invites the question: how many of our soldiers would we have to put back there now in order to fight Islamic State? And how many more in case we wind up once again fighting Iranian-backed Shiite militias?)
While Islamic State's reputation for brutality gives them an edge the U.S. military didn't have, their force of 30,000-40,000 stretched over both Syria and Iraq would be hard-pressed to overwhelm even a poorly-led Iraqi military of over 250,000. So short on manpower, Islamic State may have gone about as far as it can go. The group has largely steered clear of mountainous (e.g., Turkey and the Kurdish areas) and desert (e.g., Saudi Arabia) areas, preferring the scrublands within the Fertile Crescent. And they've stuck mostly to regions where they have support – or, at least, a lack of active resistance – from fellow Sunnis. Notice, they've made far less progress in Shiite and Kurdish areas of Iraq and Syria than in eastern Syria and Anbar.
But even this "Sunni support" comes with caveats: Roughly half of Islamic State's fighters are foreigners. They can't even source a clear majority of their forces from the local Sunnis whose religion they claim to champion. As with the Anbar Awakening that helped the U.S. turn the tide against Al Qaeda in Iraq, the Sunnis on either side of the Syria-Iraq border are more united in a fear of Shiite oppression than in a devotion to Islamic State's ideas of liberation.
This has long been the secret to the rise and fall of Islamic State: Beyond any decisions about troop movements and supply chains, the most fundamental act of incompetence by the Iraqi government has been its inability to pass itself off as better than Islamic State fanatics. Yes, Sunnis under now-deposed Iraqi President Saddam Hussein oppressed Shiites horribly. But the choice Shiites face now is between having Sunnis in their house or having Islamic State as their neighbor.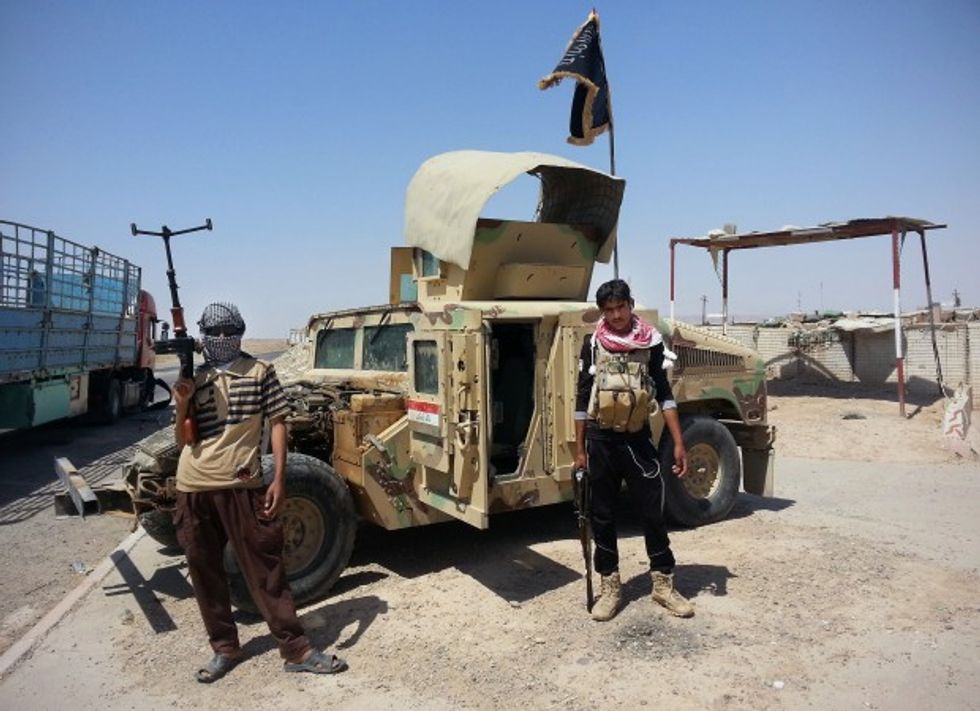 In this file photo taken Thursday, June 19, 2014, Islamic State group militants stand with a captured Iraqi army Humvee at a checkpoint outside Beiji refinery, some 250 kilometers (155 miles) north of Baghdad, Iraq. (AP Photo, File)
There are, in a sense, two wars going on in Iraq. One is a war of attrition – like Hannibal in Italy – the kind of conflict that Islamic State, with its shortages of fighters and equipment, is ill-equipped to win in the long run. Controlling the Syria-Iraq border, stopping foreign fighters from joining the Islamic State, and taking the initiative to attack Islamic State could force them to make hurried decisions about supplies and deployments that U.S. airpower can take advantage of.
The other war, however – the one for "hearts and minds" – is a war that Iraq's Shiite government keeps choosing to lose. So long as they fail to show that they have more to offer Sunnis than the zealotry of Islamic State, the bloody war of attrition will continue on, with Islamic State continuing to bleed Iraq without ever finally devouring it.
The real shame is, the defeat of Islamic State presents an opportunity for Iraq's Shiites and Sunnis to work together, to collaborate in a shared victory over a common enemy that could bind the region's sectarian wounds like nothing else.
–
TheBlaze contributor channel supports an open discourse on a range of views. The opinions expressed in this channel are solely those of each individual author.