Thursday night's shooting in a Lafayette movie theater shattered, once again, the peace we enjoy in our country. It also tests our willingness to repel further attacks on our common prosperity.
Gun control enthusiasts like Piers Morgan and Buzzfeed editor Rachel Zarrell are quickly piloting new campaigns, and it's not enough to stand in the headwaters or try to stem the tide.
The answer is to swim upstream: Arm everyone.
"That's outrageous!" I hear the critics shout.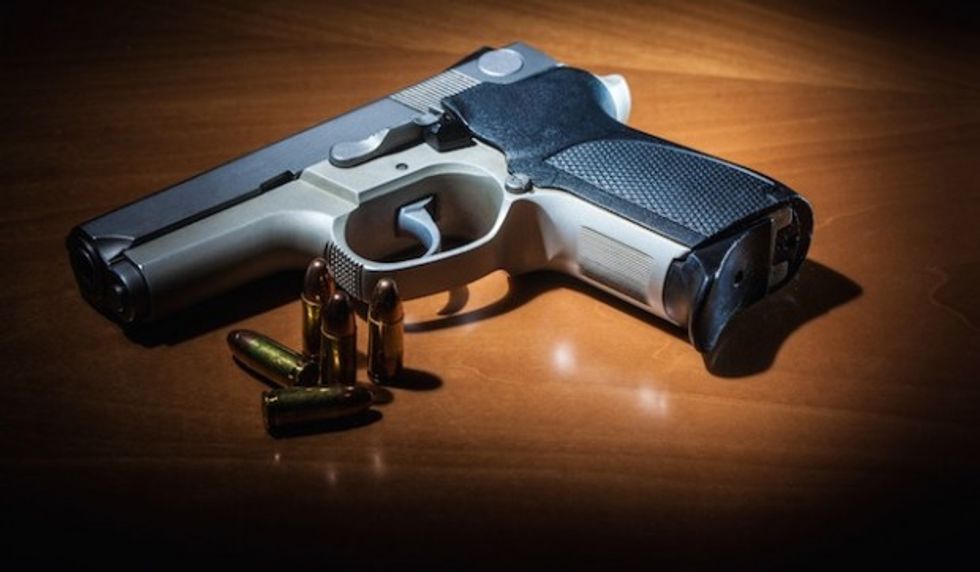 Shutterstock.com 
But consider that most Americans are law-abiding, peace-loving, stand-up people. Wouldn't it be better if they were also the ones carrying arms? Any cynics who disagree must believe government employees somehow have the market cornered on "goodness."
That's quite suspicious, because the effort to get the guns out of the hands of criminals has failed - and failed miserably. It simply cannot be done. It is a bell that cannot be un-rung. Like when Iran gets the nuke, there's no going back. And though a number of law-abiding Americans do own guns, we are discouraged from walking around with them. This is clearly a losing strategy, and it must change.
We saw in Chattanooga the great irony (and self-deception) of the well-placed "Gun Free Zone" placard while the entire store front of the recruitment center was riddled with bullets.
Unfortunately, it won't be enough to remove the signs and close the blinds. Asking our military to wear an incomplete uniform (meaning without weapons) is inhumane. Their uniforms make them targets. The least we could do is encourage them to defend themselves, while insisting they defend the rest of us! Asking them to remove their uniform is degrading and smacks suspiciously of Peter's denial. The world's greatest military should not have to play dead. Likewise, the citizens of our great country should guard their guns and their dignity, or forfeit both.
So, from a theater in LaFayette, as with the theater in Aurora, Colorado, peaceful citizens understand they are now targets, ostensibly, simply, because they love peace. A gun is a powerful way to keep the peace. Arm our military and ourselves, or succumb to the zealots - all of them.
Let's see placards like, "Gun-Tolerant Zone," or "Legal Carry Zone."
Let's arm America, while we still have her.
–
TheBlaze contributor channel supports an open discourse on a range of views. The opinions expressed in this channel are solely those of each individual author.